Jay Ryan Joins 'It: Chapter 2' Cast As Adult Ben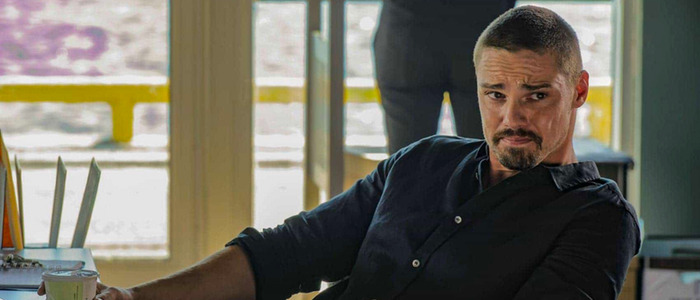 The It: Chapter 2 cast is almost complete. Jay Ryan is the latest addition to the horror sequel, taking the role of Ben Hanscome – a part originated by Jeremy Ray Taylor in 2017's It.
The adult version of the Losers' Club is almost completely assembled, and it's shaping up nicely. Jessica Chastain is playing Bev; James McAvoy and Bill Hader are in talks to play Bill and Richie, respectively; James Ransone will play Eddie; and Andy Bean is taking on the part of Stan. Now, the cast has a new addition: Jay Ryan. Deadline reports Ryan will play the adult Ben Hanscome – the character played as a child by Jeremy Ray Taylor.
In Stephen King's novel, Ben grows up, loses the weight that plagued him as a child, and becomes a world-famous architect. He also still harbors his crush on Beverly Marsh – a crush that's rekindled when the pair reunite as adults. Andy Muschietti's 2017 adaptation of It changed several key elements from the novel, so it's unclear if he'll be keeping Ben's profession in the sequel. In fact, we still don't have many details about the sequel at all. All we know for certain is that It: Chapter 2 will find the Losers' Club all-grown-up and forced to return home to Derry, Maine to once again battle Pennywise the Clown (Bill Skarsgard).
I'll be honest: I'm slightly disappointed by Ryan's casting. I have nothing against Mr. Ryan, it's just that I was expecting someone more...exciting? Or at least, more recognizable. The bulk of the cast so far is made up of either big names or at least recognizable indie players, save for Andy Bean. But Bean's casting made a sort-of sense, considering Stan's role in the sequel (I'm being vague to avoid spoilers). Ben, however, plays a very big part in the story – at least in Stephen King's novel. With that in mind, I was expecting a more well-known name in the role. Ryan isn't exactly a nobody, of course. He's appeared in the eOne/Hulu series Mary Kills People, and on Top of the Lake. He also appeared on The CW's Beauty and the Beast series. But he's also not exactly someone who came up when people were fan-casting this sequel.
Then again, to be fair, the bulk of 2017's It cast was made up of somewhat unknown actors – the only truly recognizable face was Stranger Things' Finn Wolfhard – and I loved that film. So perhaps It: Chapter 2 doesn't really need any more famous faces to fill out its cast. As long as Ryan delivers a great performance, I'll be happy.
Still, I can't help but hope the film lands a more recognizable actor to play the one remaining Losers' Club character – Mike Hanlon, played by Chosen Jacobs in the 2017 film. I imagine we'll find out who is playing Mike sooner rather than later, especially since It: Chapter 2 is expected to begin filming in the summer, which is right around the corner.
It: Chapter 2 hits theaters September 6, 2019.