'The Staircase' Trailer: Netflix Reopens The Case In Relaunch Of Classic True-Crime Series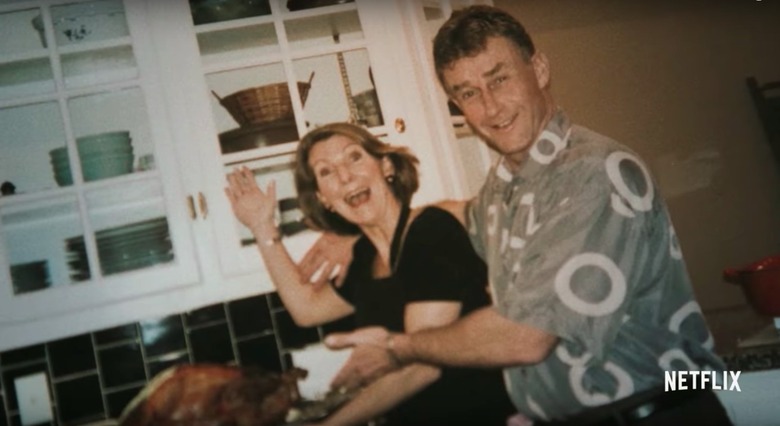 It feels appropriate that the grandfather of true-crime series will be making its way to Netflix. The hub of acclaimed true-crime docuseries like Making a Murderer and Wild, Wild Country, the streaming service is now relaunching the classic true crime TV series The Staircase with all-new episodes.
The Staircase trailer combines the thrilling episodes that first aired on Canal+ and Sundance TV in 2004 with the brand-new episodes following a new trial granted to mystery novelist Michael Peterson, who was convicted of murdering his second wife, Kathleen Peterson, in 2003.
The Staircase Trailer
The trial of Michael Peterson took the nation by storm after Kathleen Peterson was found dead at the bottom of the stairs in their house. What initially looked like an accident turned into a scandalous murder investigation as Peterson was accused and convicted of killing his wife.
The 2004 French television miniseries by Jean-Xavier de Lestrade chronicling the twists and turns of Peterson's trial and conviction was met with international success, winning a Peabody Award in 2005. This was before true crime swept the pop culture landscape after the debut of the Serial podcast in 2014. Now, true crime has proliferated the market with acclaimed docuseries like HBO's The Jinx and dramas like FX's The People vs. O.J. Simpson: American Crime Story. The true-crime documentary has already reached the point of self-parody with the astonishingly good Netflix series American Vandal.
So it's fitting that The Staircase, one of the most seminal true-crime series, will be making its way to Netflix at the height of the true-crime zeitgeist. The brand new episodes will follow the new trial of Peterson, who was released from prison in 2011 when it was revealed that the North Carolina State Bureau of Investigation gave misleading information during the case.
Even though he was convicted in 2004, the question of whether Peterson did it still remains in the air. Now be prepared for your new-old true crime obsession this summer with The Staircase.
Here is the official synopsis for The Staircase:
Accident or murder? After the mysterious death of his wife, author Michael Peterson watches his life go under the microscope.
The Staircase premieres with new episodes on Netflix on June 8, 2018.