'Solo: A Star Wars Story': Behind-The-Scenes Clashes, Harrison Ford's Reaction, And More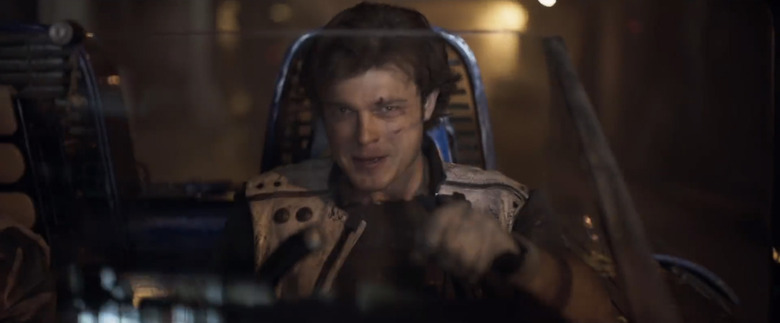 Solo: A Star Wars Story hits theaters this week, and Variety has a detailed cover story about the film's famously troubled trip to the big screen. The entire piece is absolutely worth reading, but if you're pressed for time, I've gathered a few of the best revelations from the article below.
Solo Reportedly Cost More Than The Force Awakens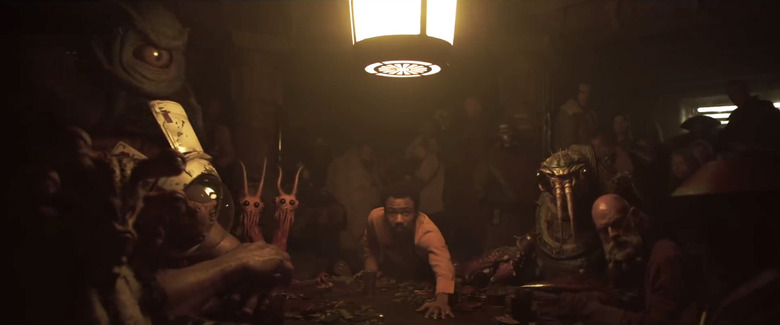 Star Wars: The Force Awakens has a reported budget of $245 million, which made it the most expensive Star Wars film ever made up until 2015. But Solo's costly delays resulted in it taking that crown away from J.J. Abrams' movie – Solo ended up racking up a $250 million budget, which is far more than Lucasfilm had initially intended to spend on it. I'm sure the team there is keeping an especially close eye on box office tracking numbers as we head into this weekend.
Improv's Role May Have Been Exaggerated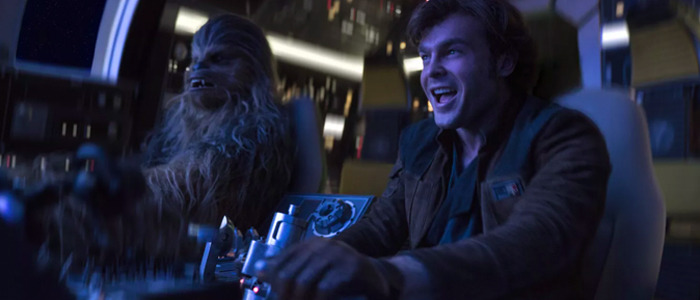 When original directors Phil Lord and Chris Miller were fired from the movie, early reports indicated that the pair (who are primarily known for their comedic work) were let go because they had relied too much on improvisation. But writer Jon Kasdan told Variety that the problems were apparently more ingrained than that:
"The issues we were having were much more in the bones and practical," he says. "Chris and Phil did everything they could to make it work, as did we. The questions only became about how to make the movie most efficiently in the time we had to do it."
A Dispatch From The Crew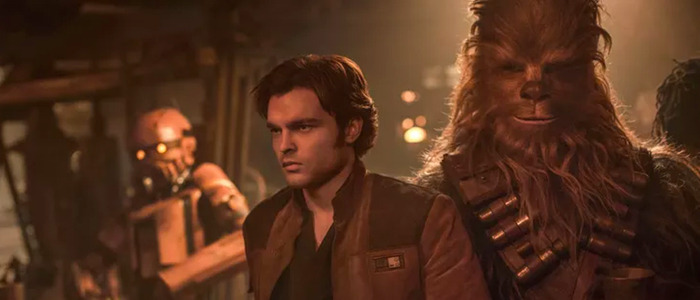 The outlet also spoke with an anonymous crew member who worked on the movie under both Lord and Miller and their replacement, Ron Howard, and this person explained how "Lord and Miller drew Kennedy's ire for stretching days out with experimentation":
"I got a lot of overtime [under Lord and Miller], which ultimately was their downfall," the crew member says. "The first assistant director brokers that with production. He ultimately went to the well one too many times, and Kathleen Kennedy blew up."
The crew member also says Howard had a firmer grip on what he wanted and how he wanted to shoot it. Under Howard, one second unit sequence took up half the stage space at Pinewood Studios that it did under Lord and Miller and a fraction of the time, the crew member says.
Howard's Job Description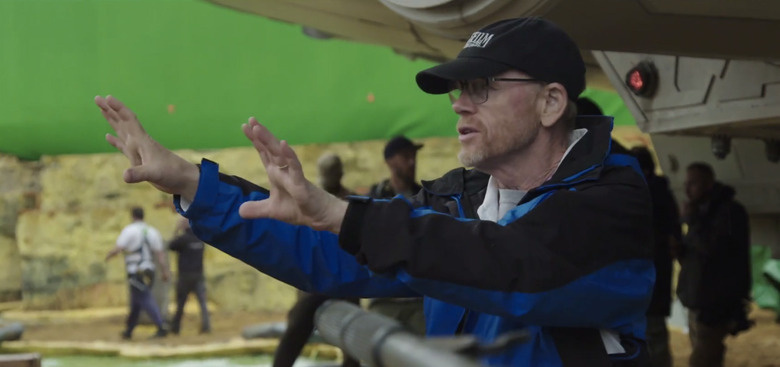 You might assume that Lucasfilm president Kathleen Kennedy brought Howard on to simply clean up a mess and serve as a tool for executing her vision – and Howard assumed the same thing when he was hired. But he claims he was given creative freedom on the movie:
[Howard] wondered if Kennedy was simply looking for him to serve as the facilitator of a plan they already had in place. "I immediately realized that's not the way Lucasfilm works," he says. "Kathy is really a director's producer and filmmaker-friendly in that way, and they were looking to me to make choices and creative decisions."
Of course this would be Howard's answer. I think we'll probably only ever learn the truth about this when a tell-all book is released one day.
Lord & Miller's Folly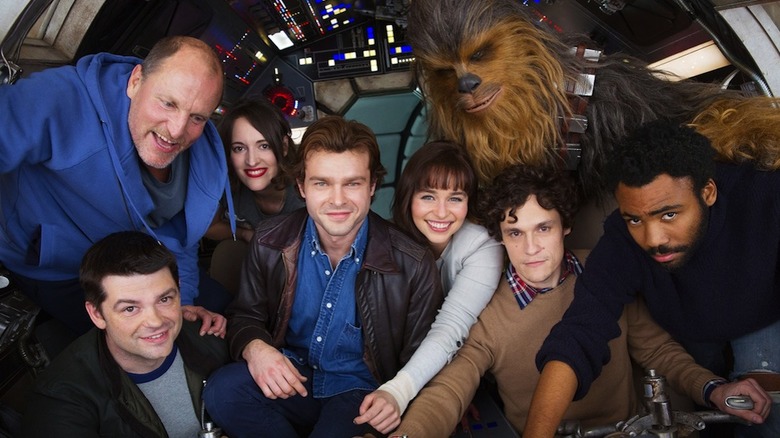 Someone close to the production explained what sounds like the fundamental problem with the Lord and Miller version of this movie – they wanted to take chances, but Lucasfilm wouldn't let them:
"In their minds, Phil and Chris were hired to make a movie that was unexpected and would take a risk, not something that would just service the fans," says the source. "They wanted it to be fresh, new, emotional, surprising and unique. These guys looked at Han as a maverick, so they wanted to make a movie about a maverick. But at every turn, when they went to take a risk, it was met with a no."
I saw Solo at a press screening last night, and I have to say that the movie would have seriously benefitted from taking a few more risks in its storytelling. But that's what makes this situation so difficult: on a purely creative level, it seems like Lord and Miller were the right people to tell this story. But we're not living in an idealized world in which creativity outweighs all other factors, so Kennedy had to look at it from a business perspective and make sure she could deliver a familiar product that was practically tailor-made for fans to appreciate.
Harrison Ford: Film Critic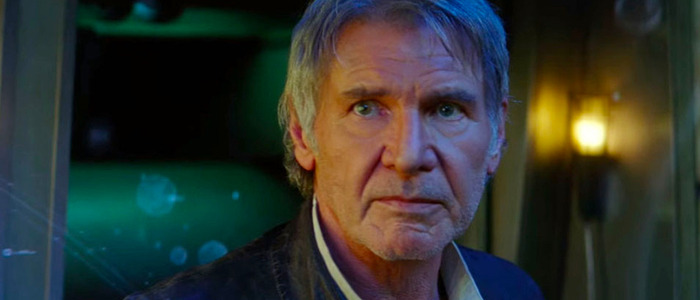 The famously grumpy Harrison Ford, who originated the role of Han Solo in 1977, reportedly loves the film. Ford has already seen it twice, and Variety says Ford was "glowing" when he called Howard after seeing the film the first time. (I can't imagine Harrison Ford "glowing," but maybe that's just me.) Anyway:
"I had never heard Harrison effusive about anything, and he was raving about it," Howard says. "He said, 'Alden nailed it. He made it his own.'"
There you have it: Solo has the Harrison Ford stamp of approval.
Again, I'd highly encourage everyone to check out the Variety article in full, since these excerpts are only a fraction of what you'll find there. You can read the entire piece right here.
Solo: A Star Wars Story arrives in theaters on May 25, 2018.