Cool Stuff: LEGO BrickHeadz Line Lets You Build 'Ghostbusters,' 'Back To The Future', 'Incredibles' & More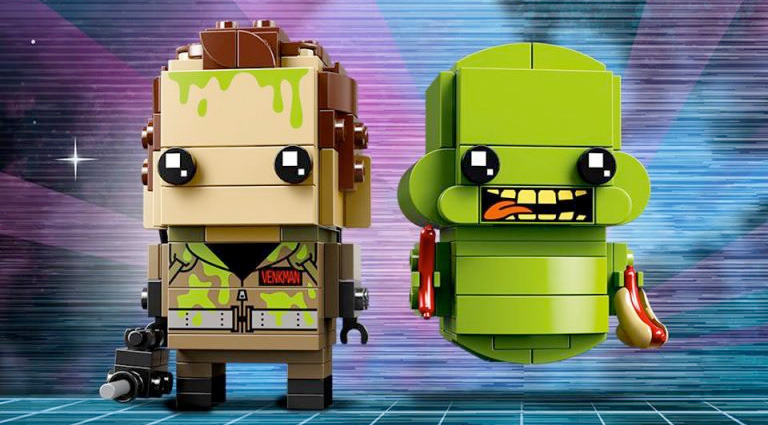 LEGO has really hit their stride over the past decade when it comes to making incredible building block sets that are cleverly designed. That's especially true when it comes to bringing characters, vehicles and settings from our favorite movies to life. They've gotten some help from LEGO Ideas with the likes of the Ghostbusters Ecto-1 and the DeLorean time machine from Back to the Future. Now they have their own creations for these franchises and more that you can now build and collect yourself.
Rather than stick with the traditional LEGO sets, the building block company has a more recent BrickHeadz line that has taken off. They're stylized versions of characters from movies, TV and comics that you build with LEGO pieces and can display on your shelf. Think of them as the Funko POP versions of LEGO characters. And recently, they've delivered some new editions for Ghostbusters, The Incredibles, Jurassic World, Back to the Future, Harry Potter and more.
Ghostbusters LEGO BrickHeadz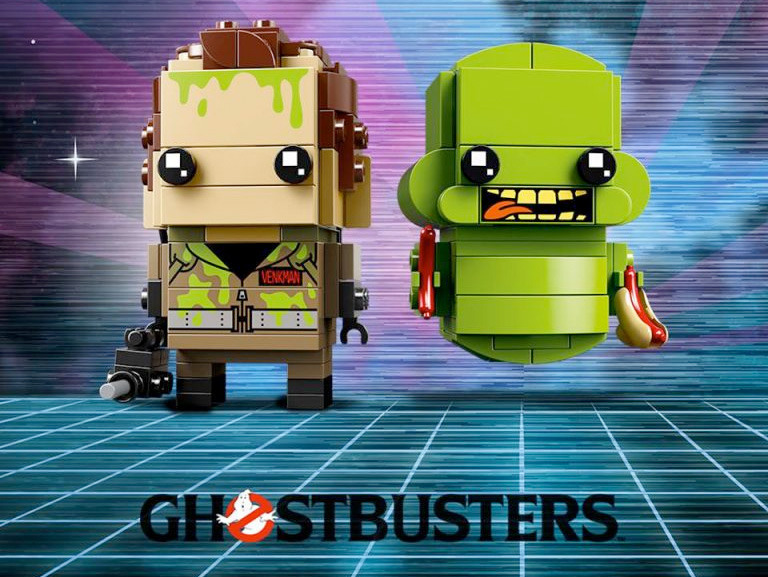 First of all, this is one of the most recent additions to the BrickHeadz line. If you've got the Ghostbusters Ecto-1 LEGO set already, you can set up a slimed version of Dr. Peter Venkman right next to it. You also get to build the entity responsible for the ectoplasmic residue all over the paranormal exterminator, the hot dog-loving Slimer. There's no official release date for this set yet. However, June 8th is Ghostbusters Day, so we might get news on that soon.
Harry Potter LEGO BrickHeadz
Furthermore, this year brings a whole new line-up of Harry Potter LEGO sets after the wizarding franchise has laid dormant on the building block front for a few years now. Traditional sets are coming this year. But you'll also be able to snag BrickHeadz versions of Harry Potter and his owl Hedwig in a two-pack, Hermione Granger by herself, and Ron Weasley paired with Professor Albus Dumbledore. These sets will be on sale starting July 1.
The Incredibles LEGO BrickHeadz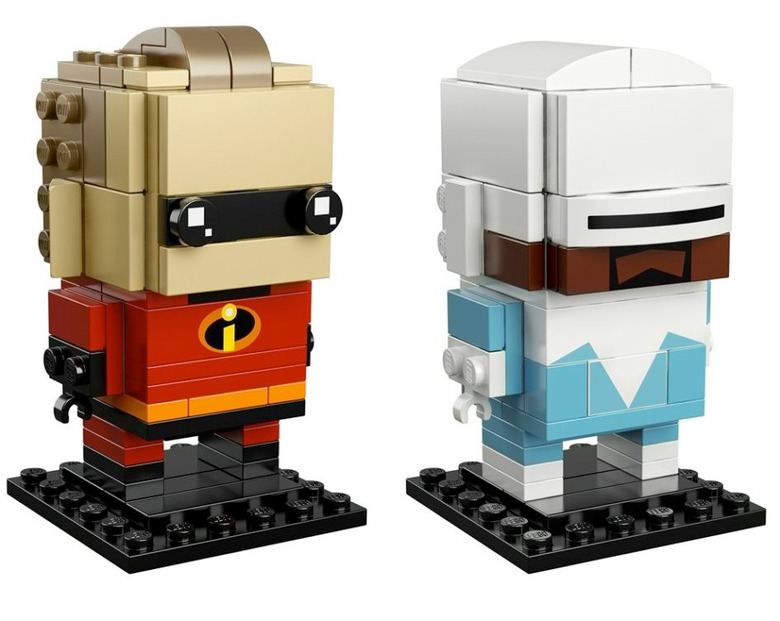 In addition, Pixar's superhero family is getting the building block treatment with some LEGO Juniors sets when the sequel arrives this summer (though I'd love a full-size set of Mr. Incredible's car). But Mr. Incredible and Frozone are being sold as a BrickHeadz pair right now at the LEGO Shop. What about the rest of the family? Maybe they'll be coming sometime down the road. This set is available to buy right now.
Back to the Future LEGO BrickHeadz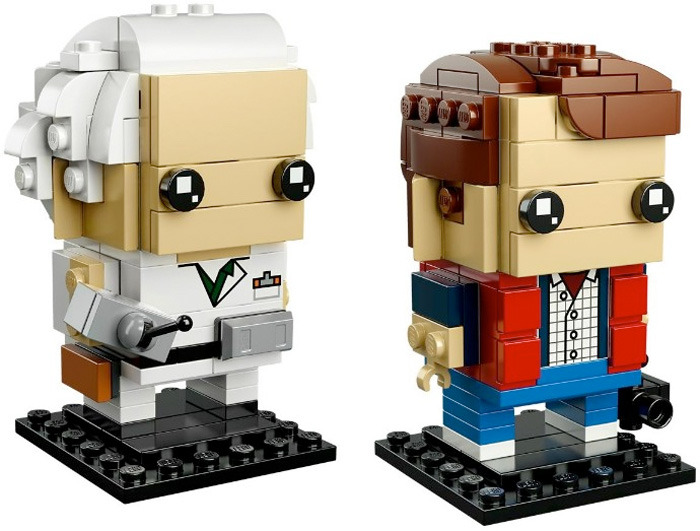 Another favorite duo gets LEGO BrickHeadz versions of themselves. Joining the LEGO DeLorean time machine, you can now build these versions of Doc Brown and Marty McFly from the movie. Doc comes with his remote control for the time machine. Marty comes with the video camera he uses to film the first instance it goes back in time.
Jurassic World LEGO BrickHeadz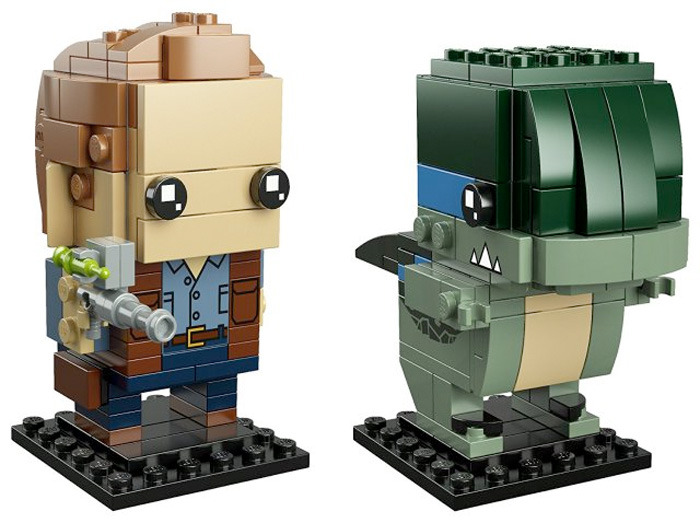 Finally, life found a way for LEGO to make the deadly but loyal velociraptor known as Blue a little more adorable with a fathead LEGO version of her. She's paired with dinosaur trainer Owen Grady who comes with a special tranquilizer gun. This two-pack is available to buy right now.
***
If you like these LEGO BrickHeadz sets, head on over to the LEGO Shop to see all the other characters who are already available to buy. There are characters from Avengers: Infinity War, Batman v Superman: Dawn of Justice, Pirates of the Caribbean: Dead Men Tell No Tales, The LEGO Batman Movie, Justice League, Solo: A Star Wars Story, Star Wars: The Last Jedi, Ninjago and Beauty and the Beast.