Superhero Bits: Win A Black Panther Xbox One X, Warner Bros. Wants Green Lantern Ring Back & More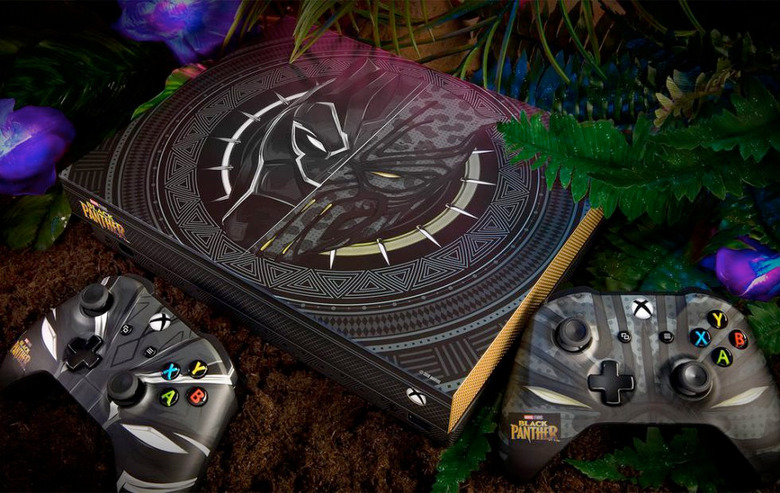 How did Ryan Reynolds respond when Warner Bros. asked for the Green Lantern ring back? Any guesses as to what new character Stephen Amell is excited to come to Arrow in season seven? Want to have a chance at getting a Black Panther Xbox One X? Did you know there's a LEGO Batmobile you can control with an app? Which villain in Deadpool 2 had the size of their role reduced in favor of another character? All that and more in this edition of Superhero Bits.
Watch as a Marvel fan gets a makeover with some incredible prosthetic and make-up work to become Nebula.
Michael Rooker says he's often recognized and called Mary Poppins since Guardians of the Galaxy Vol. 2.
Sorry @VancityReynolds, we're going to need the ring back. pic.twitter.com/dPyfsRPUYg

— Warner Bros. Entertainment (@WBHomeEnt) May 19, 2018
Well, if we'd used a NuvaRing™️ in the first place, we wouldn't be in this mess. #deadpool2

— Ryan Reynolds (@VancityReynolds) May 19, 2018
After all the mocking, Warner Bros. decided to ask to have the Green Lantern ring back from Ryan Reynolds.
Stephen Amell says a potential new character in Arrow season 7 has him excited, wants Superman to show up.
If you're a fan of LEGO and The Incredibles, here's 22 minutes of gameplay from LEGO The Incredibles game.
Stan Lee says Tom Holland is "the exact height and age" he saw for Spider-Man and the actor thanked him.
What happens when #BlackPanther and Xbox join forces?
Just our opinion, but we think it may be the coolest custom Xbox One ever. https://t.co/3fyude8VwG pic.twitter.com/hMO8aEcb5l

— Xbox (@Xbox) May 17, 2018
Want to try your luck at getting your hands on this special edition Black Panther version of an Xbox One X?
Stephen Amell says, "any iteration of Green Arrow would beat any iteration of Hawkeye," but he was joking.
Due to the amount of graphics and images included in Superhero Bits, we have to split this post over THREE pages. Click the link above to continue to the next page of Superhero Bits.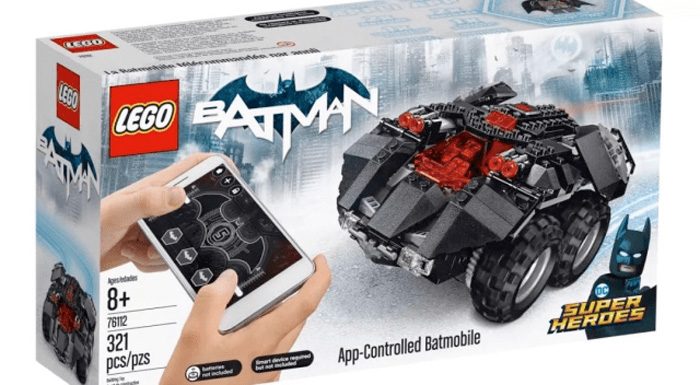 LEGO has announced a new Batmobile set that allows you to control the vehicle by way of a smart phone app.
Deadpool 2 has a news scroll reading "Christopher Plummer Refuses Role in Deadpool 2." Take that, T.J. Miller.
A new Incredibles 2 cross promotion for ADT security features a bunch of new footage from the Pixar movie.
An interview with Deadpool 2 writers reveals that Black Tom Cassidy almost had a more prominent role.
Just a little glimpse behind the curtain on @avengers ... It's #moviemagic baby... @markruffalo @therussobrothers @wongrel #doctorstrange #theincredibleironhulk #ironstrange #ironwong #sciencebros #facialhairbros #bensquared #bts #TeamStark #represents @marvelstudios #everydayeverynighteverywhere (? @jimmy_rich )
A post shared by Robert Downey Jr. (@robertdowneyjr) on
Robert Downey Jr. gave a taste of what it's like to be on the set of a movie like Avengers: Infinity War.
It looks like Supreme Court Justice Ruth Bader Ginsburg was almost one of the members of X-Force.
One fan decided to create a trailer for Batman v Superman cut in the style of the old trailer for Watchmen.
Kevin Smith revealed the death in Avengers: Infinity War that hit him the hardest, and many agree with him.
Due to the amount of graphics and images included in Superhero Bits, we have to split this post over THREE pages. Click the link above to continue to the next page of Superhero Bits.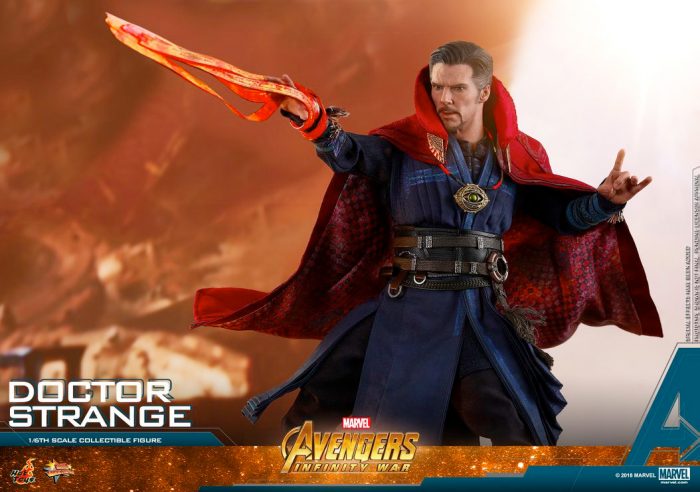 Hot Toys unveiled an Avengers: Infinity War figure of Doctor Strange complete with mystical accessories.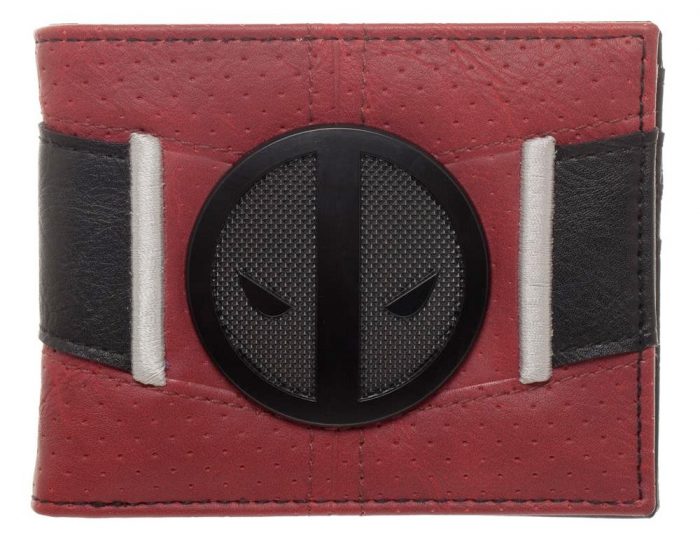 Merchoid has a new bifold wallet that looks like it's made out of Deadpool's signature fancy red body suit.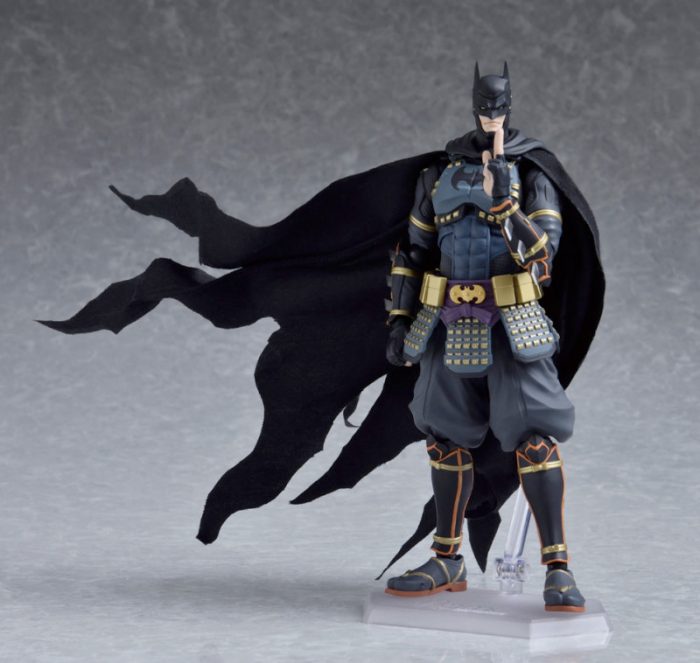 Good Smile Company has unveiled photos for their new Figma Batman Ninja figure coming early in 2019.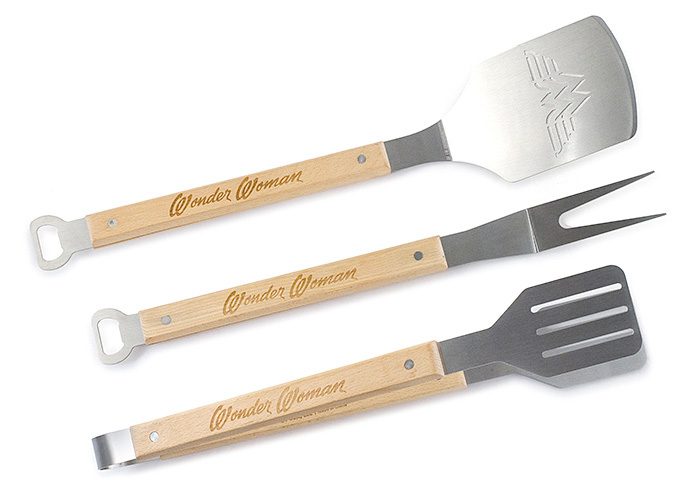 Wonder Woman fans, it's time for you to get grilling and show off your love for the DC hero at the same time.
Read the previous edition of Superhero Bits right here.