Marvel & Sony's 'Spider-Man' Sequel Lands Jake Gyllenhaal As Mysterio, Michael Keaton Coming Back Too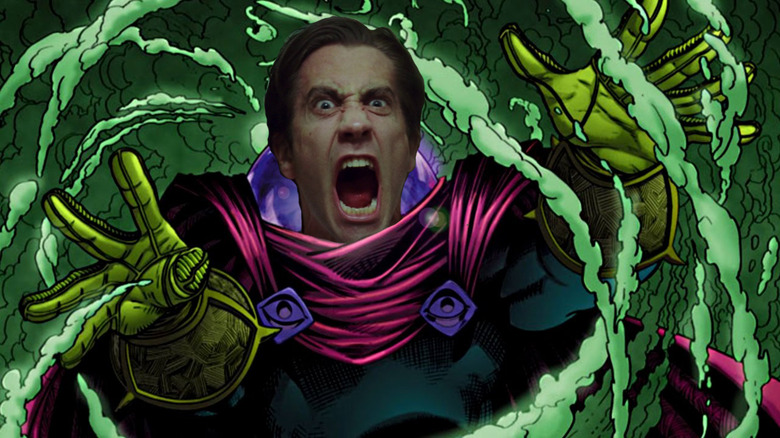 UPDATE: We've got word that Spider-Man: Homecoming villain Michael Keaton will be returning as Vulture. We talk about what that could mean in our story below.
Jake Gyllenhaal has come close to entering the superhero genre a couple times in his career. When Tobey Maguire tried to play hardball to negotiate a new contract for Spider-Man 2 and any sequels that might follow, Jake Gyllenhaal was waiting in the wings to take the job. Then the Donnie Darko and Nightcrawler star almost suited up for DC Comics as one of the top choices to play The Dark Knight in Batman Begins. But now it will be a Marvel villain role that brings the actor into the fray.
Sony Pictures and Marvel Studios are working on their sequel to Spider-Man: Homecoming starring Tom Holland. While it would seem that Avengers: Infinity War and Avengers 4 leaves the wallcrawler's future uncertain, the studios are moving forward with casting for the sequel, and they're currently in talks with Jake Gyllenhaal to play the Spider-Man villain Mysterio.
The Hollywood Reporter has the news on casting Jake Gyllenhaal as Mysterio, which will mark the first time the Marvel Comics villain has made it to the big screen, and the first time the actor has played a comic book role.
For those who may not be familiar, Mysterio is one of the weirder villains in the Spider-Man universe. The real identity of Mysterio is Quentin Beck, a special effects expert and stuntman who uses his skills to create elaborate illusions that make it appear as if he has superpowers. He uses these skills to commit crimes, create trouble for Spider-Man, and generally be a pain in the ass.
Mysterio has experience with hypnotism, chemistry, robotics and more. As a stuntman, he's also quite skilled in hand-to-hand combat. Some of his devices have given Spider-Man a run for his money, such as items that disintegrate Spidey's webs, holographic projectors used to trick him, smoke that shields his movements, and a one-way plexiglass helmet that hides his identity. Mysterio even has a gas that can dull Spider-Man's famous spider sense.
We're not sure how much of that from the comics will make it into the Spider-Man movie, but this could be the first villain that is able to weaken Spider-Man considerably instead of just being a combative villain with some dangerous punches, kicks and weapons.
Vulture is Returning Too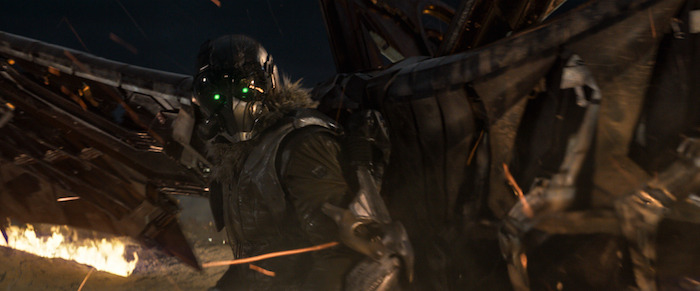 UPDATE: Variety has also learned that Michael Keaton will also be returning as Spider-Man: Homecoming villain Vulture in some capacity too. He survived the end of the movie and was glimpsed in prison during a credits scene, unwilling to give up the identity of Spider-Man to a criminal named Mac Gargan, better known as The Scorpion in the comics. That might hint at where the sequel might be going in terms of villains, but Kevin Feige said the credits scene in question was meant to give Keaton's character some redemption. So could he end up helping Spider-Man out to pay him back for saving both his life and his daughter's life?
As for what's in store for Spider-Man this time, it's anyone's guess as to what the story will be. However, we do know that the production will take Peter Parker overseas this time, meaning Spider-Man will be going global and seeing action outside of New York City. But we still have to find out what happens with Spidey in Avengers 4 after his fate in Avengers: Infinity War.
Otherwise, Sony and Marvel's Spider-Man: Homecoming sequel is set for release on July 5, 2019.