Sequel Bits: 'John Wick: Chapter 3', 'Lethal Weapon 5', 'Paddington 3', 'Bond 25' And More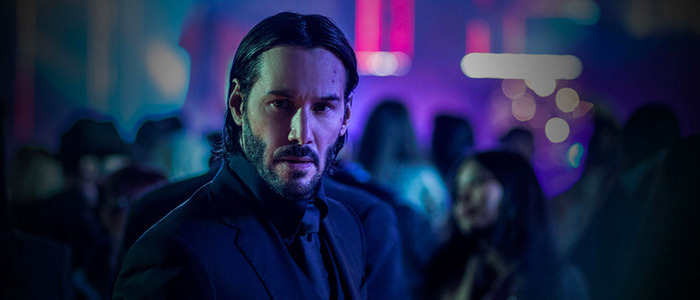 In this edition of sequel bits:
A teaser poster (of sorts) for John Wick: Chapter 3
Lethal Weapon 5 might still be happening after all
Will Paddington 3 happen? It should, but no one knows yet
Bond 25 won't start production until the end of the year
Another behind-the-scenes look at Jurassic World: Fallen Kingdom
A new Equalizer 2 poster
David Leitch offers an update on Atomic Blonde 2 and Hobbs and Shaw
Jenn Murray joins Maleficent 2
An explanation on Deadpool 2's title, in case you needed something like that
Be seeing you... 5.17.19. – #JohnWick3 pic.twitter.com/UN2US3UYnf

— John Wick: Chapter 4 (@JohnWickMovie) May 17, 2018
John Wick: Chapter 3 is currently filming, and we're all pretty excited about that. We won't see an actual teaser or trailer for a while, but here's a motion poster to keep you satisfied for now. This tweet also confirms what you probably could've guessed already: the film is called John Wick: Chapter 3. Keanu Reeves returns as everyone's favorite well-dressed hitman, who must now fight his way out of New York City. John Wick: Chapter 3 hits theaters May 17, 2019.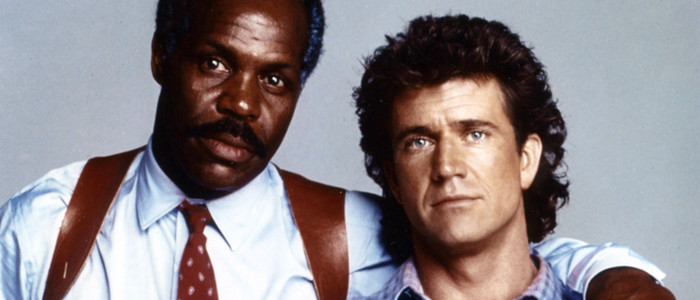 We all thought Lethal Weapon 5 was dead at this point. But...maybe not? In an interview with Gilbert Gottfried's Amazing Colossal Podcast, director Richard Donner said that Lethal Weapon 5 is "coming up". Donner didn't offer any new info, but this is a sharp contrast to Donner's previous statement, in which he said "I don't think it's gonna happen." In the past, the status of Lethal Weapon 5 has been up in the air. Both Mel Gibson and Danny Glover are apparently down to return, and Donner wants to direct, but the project has gone from seeming like a sure thing to an impossibility over and over again. Now, Donner seems to think it's definitely happening. We'll see.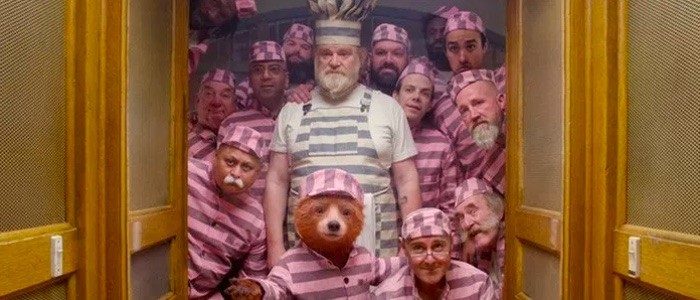 The Paddington films are wonderful. They're charming, funny films about a nice bear doing nice things for nice people. It's nice! We as a society of terrible shitheads don't deserve such nice movies, but I hope they keep making them anyway. So will there be a Paddington 3? Paddington himself, Ben Wishaw, doesn't really know. As Wishaw tells it, Paddington director Paul King might need a break. Speaking with THR, the actor said:
"I would be up for one, but I think Paul King, who is the writer and the director and instrumental in making those films what they were, I think he quite rightly needs a break... It's a tremendous amount of work that goes into those films, so I'm not sure if it will happen. Or, if it does, I'm not sure when it will happen... I can't imagine doing it without Paul. For me, he's the films. He's a bit like Paddington Bear himself, I dunno if I could do it without him"
While I respect King's need for some downtime, I hope he gets the go-ahead to make Paddington 3 sooner rather than later, because I need more of that marmalade loving bear in my life.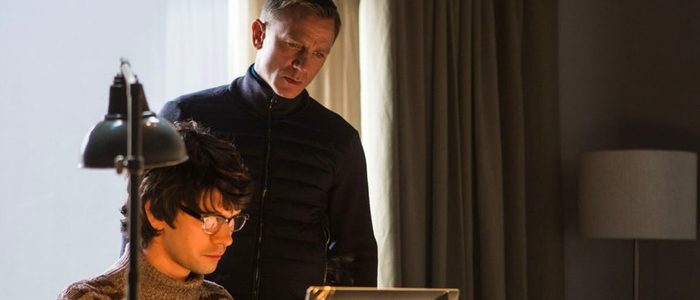 Let's move from one Ben Wishaw story to another, shall we? In addition to playing Paddington, Wishaw also plays Q in the Bond franchise. While no official announcement has been made yet, everyone is pretty sure Danny Boyle is going to helm Bond 25, the next entry in the spy series. So when is Bond 25 going to start shooting? According to Wishaw, it won't be until the end of the year. In an interview with THR, the actor said:
"I think it's not happening until the end of the year, so I have no idea. I know as much as you do! I believe I'm contracted to be in it. That's as much as I know... I was thrilled when I read that he [Danny Boyle] was going to be doing it. I can't think of a better, more exciting director for Daniel [Craig], for the way that he's taken the character. I think it'll be really exciting to work with him. I've been such a big fan."
As of now, Bond 25 is expected to hit theaters November 8, 2018.
Jurassic World: Fallen Kingdom has been uploading a series of behind-the-scenes featurettes called Jurassic Journals. They feature Chris Pratt talking to various members of the cast and crew of the upcoming Jurassic sequel. This latest journal features script supervisor Kelly Krieg. These videos haven't been earth-shattering, but it's kind of nice that the production is taking the time to highlight members of a movie crew who usually remain out of the spotlight. It takes a lot of people to get a movie – especially a big movie – like this made, and it's nice to give them some attention. And speaking of Jurassic World, here's an amusing photo of Jurassic World 3 director Colin Trevorrow and Jurassic World 3 co-writer Emily Carmichael on the Jurassic Park ride at Universal Studios.
This image of @emilycarmichael and @colintrevorrow on the JP ride tells you all you need to know about JW3. I can be critical, but having true fans writing the sequel means so much more to me than if it were a couple of random hires.#JurassicWorldFallenkingdom #JurassicPark25 pic.twitter.com/g4VwBwzS8b

— Daniel Stephen (@StuckOnSorna) May 15, 2018
Here's a new poster for The Equalizer 2. The big difference between this sequel and the first Equalizer? Hair. Denzel Washington was bald in the first Equalizer, but based on this poster, he has hair in this film. This is a whole new ball game! The Equalizer 2 has Washington once again playing ass-kicker Robert McCall, who "returns to deliver his special brand of vigilante justice – but how far will he go when it's someone he loves?" Find out the answer to this question when The Equalizer 2 opens July 20, 2018.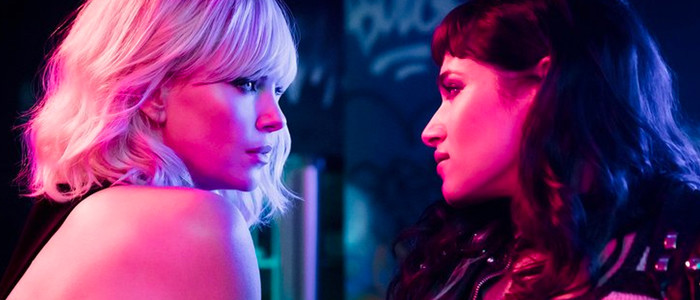 David Leitch is on top of the world right now. He's got Deadpool 2 in theaters, and he's currently working on the Fast and Furious spin-off Hobbs and Shaw. And then there's the possibility of Atomic Blonde 2. When asked about that potential sequel, Leitch said:
"Oh, I would love to continue Lorraine's story. If there's will on all parties...it shall be. I think she's an incredible character and it's a really fun and interesting world and it's an interesting take on the spy genre, sort of like revisionist history look that's centered around a character with an existential crisis and then we wrap it up with some great trappings of music and hardcore action."
As for Hobbs and Shaw, Leitch added that he thinks the film will appeal to fans of the Fast and Furious franchise:
"I think that we want to appeal to the fans that love the Fast universe and we definitely want to give them the spectacle that they expect. But again, the thing that makes the Fast movies work is the characters they've created, right? And Dwayne and Jason's characters together are so fun and they're some of my favorite parts of it. I'm excited to put them in crazy situations and make them survive and see where it takes them. In the universe, they come from more the spy world and the agent world and I think we want to lean into their worlds and expand their universe as well and have fun with that. Look, those movies are fun and I'm a huge fan so I'm excited to take my swing at it and do my own take."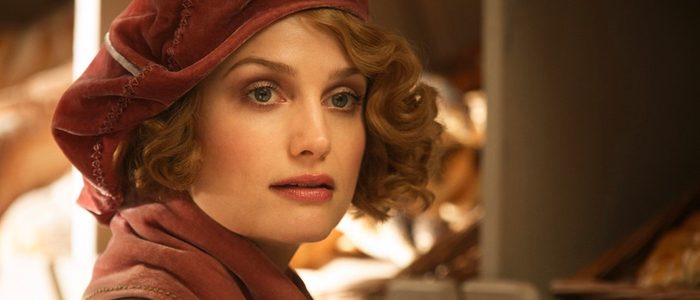 Jenn Murray, who has appeared in Fantastic Beasts and Where To Find Them, is boarding another franchise. According to Variety, Murray will co-star in Maleficent 2. Both Angelina Jolie and Elle Fanning are expected to return for the live-action Disney film. Who is Murray playing? No one knows yet! How's that for a story, folks? In fact, no one even knows what Maleficent 2 is going to be about. We just know it's happening. Movies!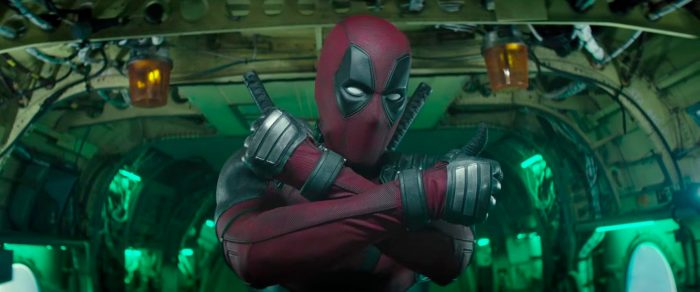 You may have noticed Deadpool 2 has a pretty boring title, as far as modern-day sequels go. Usually, when a big movie gets a big sequel, it has some sort of stupid subtitle. You might have expected the film to be called Deadpool: Rise of the X-Force or some nonsense like that. But no, the filmmakers settled on Deadpool 2. When asked about this, Deadpool 2 writers Rhett Reese and Paul Wernick revealed that Deadpool 2 just seemed like the right title to use. Speaking with CinemaBlend, Reese said:
"I think we contemplated the idea of doing one of those silly titles. But it's been done for 20 years now and it just felt a little bit like a cliche and maybe beneath us. So we decided let's just keep it Deadpool 2."
To which Wernick added:
"Strangely, calling it Deadpool 2 made it fresh to us."