Daily Podcast: Lando & Obi-Wan Star Wars Spin-Offs, The Dark Universe, Clue, Captain Marvel & More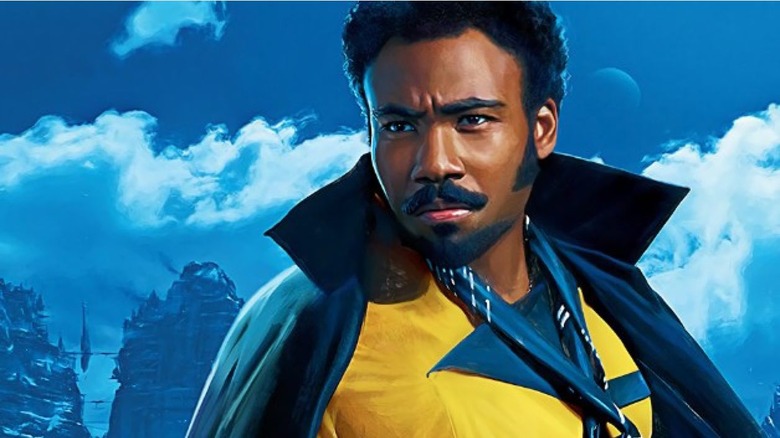 On the May 17, 2018 episode of /Film Daily, /Film editor-in-chief Peter Sciretta is joined by /Film weekend editor Brad Oman and writer Chris Evangelista. To talk about the latest news, including the Dark Universe, a movie ticket subscription service for couples, a new Clue movie, Lando and Obi-wan movies, and Captain Marvel. And at the Water Cooler we talk about Evil Genius, Marvelous Ms. Maisel and CCFF.You can subscribe to /Film Daily on iTunes, Google Play, Overcast, Spotify and all the popular podcast apps (here is the RSS URL if you need it).
At The Water Cooler:
Peter binge watched
Evil Genius
on Netflix
Brad went to the CCFF for some movies, started watching
Marvelous Mrs. Maisel
In The Mail Bag:
Shaneez writes in that we should "
definitely give Expanse another try. It's a great show that is seriously underrated. Because not only is it great sci-fi but the political undertones and how it relates to the American political system is great.
The Martians (humans settled in Mars) represent the right of center political spectrum whereas the people of earth are what you could call the center left and the belters are the actual poor people being used by both sides for their political gain.
I would go as far to say it's the Game of Thrones of space without the excessive violence and nudity and things do happen in each episode unlike Game of Thrones.
The Expanse has to be enjoyed for its broader political undertones along with the Sci fi and action. I hope you and your team give it a try. And I'm bummed they cancelled it.
In the News:
MoviePass Competitor Sinemia Unveils New Two-Ticket Subscription Plans for Couples & Friends
Other articles mentioned:
Evil genius review
All the other stuff you need to know:You can find more about all the stories we mentioned on today's show at slashfilm.com, and linked inside the show notes./Film Daily is published every weekday, bringing you the most exciting news from the world of movies and television as well as deeper dives into the great features from slashfilm.com.You can subscribe to /Film Daily on iTunes, Google Play, Overcast, Spotify and all the popular podcast apps (RSS).Please feel free to send your feedback, questions, comments and concerns to us at peter@slashfilm.com. Please leave your name and general geographic location in case we mention the e-mail on the air.Please rate and review the podcast on iTunes, tell your friends and spread the word!Thanks to Sam Hume for our logo.