'AXL' Trailer: Another Boy And His Dog Movie, But This Time The Dog's A Robot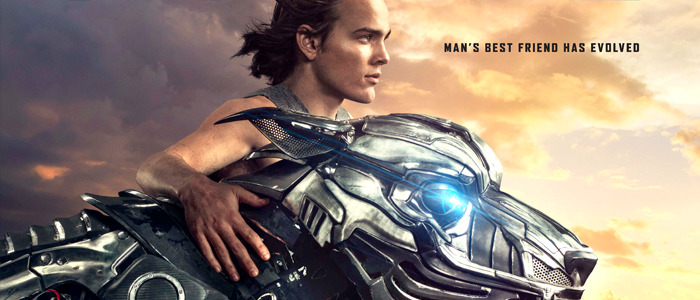 The "boy and his dog" genre has proven to be a staple of cinema across the world, and I guess there are only so many of those kinds of movies you can make before you arrive at one inevitable conclusion: what if the dog was a robot? Strap in and check out the new AXL trailer below.
AXL Trailer
This movie is so blatantly chasing the vibe of the Amblin movies of the 1980s, and I think I might be more receptive to that if our pop culture wasn't already inundated with tons of projects that are also desperate to recapture that sensibility. But we've had so many generations of filmmakers grow up on those movies and try to make their own versions, it feels like it's never been out of the zeitgeist for a meaningful enough amount of time where a "return to form" like this would actually resonate.
AXL comes from the mind of writer/director Oliver Daly, who made a proof-of-concept short film called Miles back in 2015 that essentially covers the same ground. Check that out below:
I'd also be a bit more open to this idea if it didn't have another bland white dude in the lead role. No offense to Colony star Alex Neustaedter, who could very well be a great guy, but he looks like the end result of an experiment to see how many times someone could make a copy of a copy of a Taylor Kitsch photo. If you're going to lean into this aesthetic, maybe do something different with the story and at least switch up the protagonist? Make Power Rangers actress Becky G the lead instead of the love interest, maybe. Just a thought.
Here's the poster: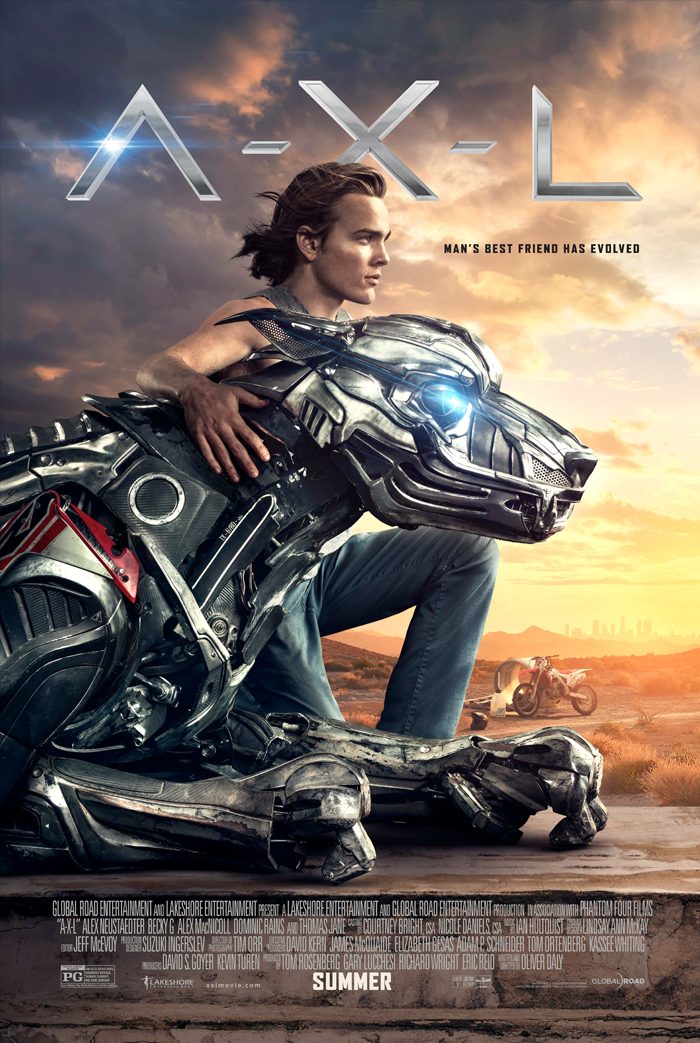 And you can read the synopsis below:
In the vein of classic '80s family movies SHORT CIRCUIT and FLIGHT OF THE NAVIGATOR, A.X.L. is a new adventure about a down-on-his luck teenage bike rider, Miles (Alex Neustaedter), who stumbles upon an advanced, robotic, military dog named A.X.L. Endowed with next-generation artificial intelligence but with the heart of a dog, A.X.L. forms an emotional bond with Miles, much to the chagrin of the rogue military scientists who created A.X.L. and would do anything to retrieve him. Knowing what is at stake if A.X.L. gets captured, Miles teams up with his smart, resourceful crush, Sara (Becky G), to protect his new best friend on a timeless, epic adventure for the whole family.
AXL hits theaters on August 24, 2018.