MoviePass Competitor Sinemia Unveils New Two-Ticket Subscription Plans For Couples & Friends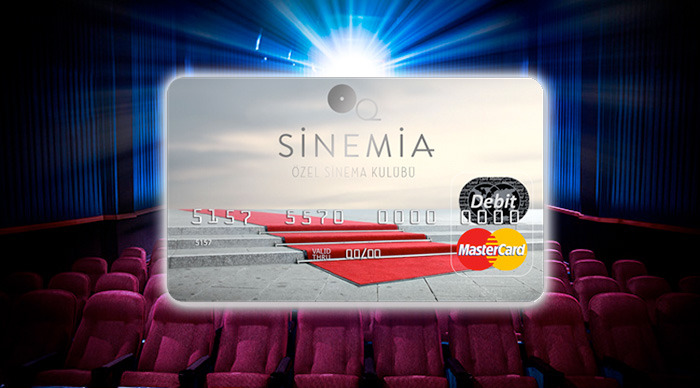 While MoviePass is apparently struggling to make it through the summer, their competitor Sinemia is unveiling a new batch of subscription plans so moviegoers can bring someone with them to the movies.
In case you haven't heard, Sinemia is another movie ticket subscription service, but their plans are both a little more conservative and offer more freedom. Instead of going crazy and letting movie goers buy one movie ticket everyday, subscribers pay a flat fee for either one, two or three movie tickets each month. While the plans aren't as plentiful, it's still a solid discount off tickets, and there are no restrictions when it comes to 3D or IMAX screenings on a couple of the offerings.
Now, in an effort to expand their subscription offerings, Sinemia has unveiled a new "Sinemia for Two" set of plans. They cost double the price of the usual Sinemia subscriptions, but they give you two tickets. One ticket is for you, and the other is for whoever you want to bring to the movies with you. Find out more about Sinemia subscriptions below.
Sinemia for Two Subscriptions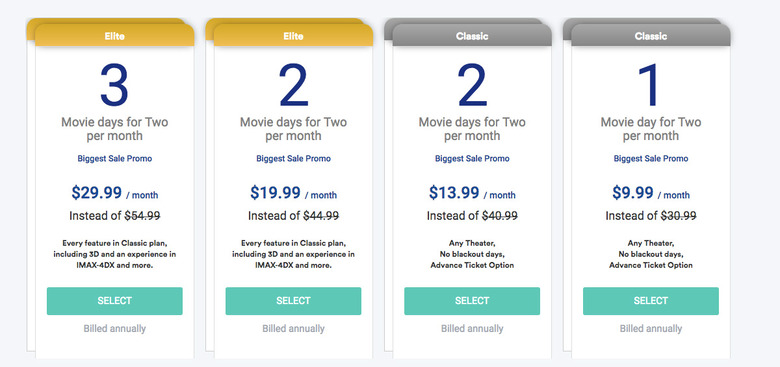 Above, you can see the four different tiers of plans for the new Sinemia for Two subscription plans that were just announced. The two lower tiers don't include options for 3D or IMAX movies, but the top two tiers do. On top of that, the subscriptions also allow advanced ticketing and seat selection, as well as the opportunity to pick any movie in nearly any theater on any date. You can also book tickets and select seats up to 30 days ahead of time.
Here's what Rifat Oguz, founder and CEO of Sinemia, had to say about their new offering:
"Unlike other movie ticket subscription services, we have long offered the option of bringing someone along to the movies and easily sitting together. We're proud to provide plans with the convenience, flexibility and affordability people have come to expect – and that fit with how people actually go to the movies. Sinemia is a global company with a sustainable model that we've tested in several countries, and we're focused on delivering a product that delights moviegoers. Through our global experience, we've learned that people love to watch movies together with friends and family instead of alone. Going to the movies is a social experience, and this is why Sinemia for Two plans are our most popular globally. "
Regular Sinemia Subscriptions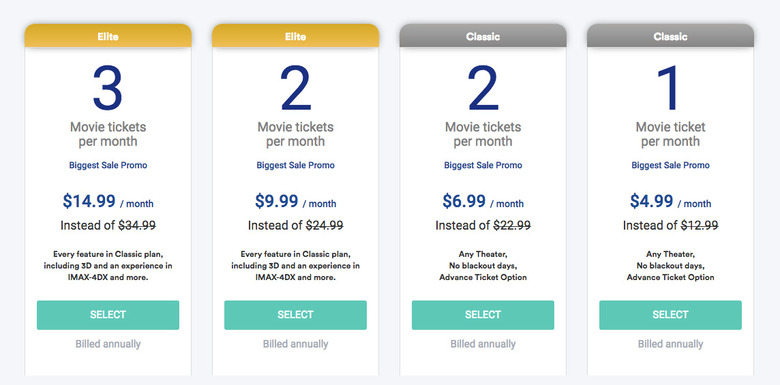 As you can see, the individual Sinemia subscriptions are a pretty good deal as well. That's especially true since the Sinemia app that links to a debit card (just like MoviePass) also features promotional restaurant deals, location-based recommendations, and integration with ride-sharing services.
Plus, all of the Sinemia subscriptions allow you to use your Sinemia app and debit card to purchase movie tickets on Fandango.com, MovieTickets.com and AtomTickets.com, something that is impossible through MoviePass.
The only downside is that all of these subscriptions are billed annually rather than month-to-month, so you're going to pay a good chunk of money upfront to stay loyal to the service for at least a year.
You can get all of these Sinemia subscriptions if you're looking to see movies in the United States, United Kingdom, Australia, Canada and Turkey. Go sign up for the original individual Sinemia subscription plans over here, or check out the Sinemia for Two subscription plans over here. It might be your best option if MoviePass doesn't last much longer.