'Deadpool' Celebrates 10 Years And Two Films Of Moderate Special Effects And Low-Level X-Men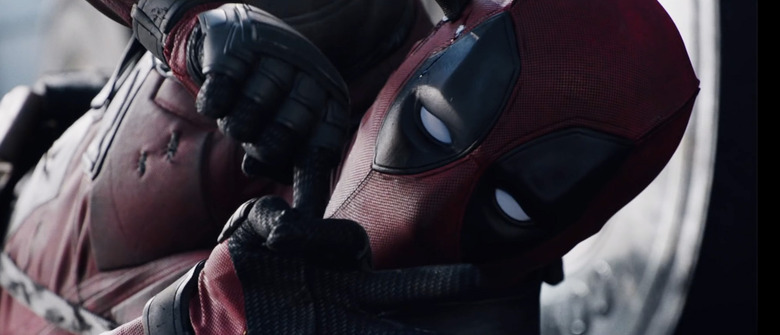 This year, Marvel Studios is celebrating the 10-year anniversary of the creation of their Marvel Cinematic Universe that began with Iron Man back in 2008. Avengers: Infinity War has created quite the pomp and circumstance for the milestone anniversary, and leading up to the release of the movie, Marvel unveiled several featurettes looking back at the 10 years that led up to this major blockbuster event.
Now, they're inspiration/fodder for a new Deadpool 2 featurette celebrating the first 10 years of Deadpool.
Watch The First 10 Years of Deadpool
Even though the first Deadpool movie didn't come out until 2016, the idea for a Deadpool movie started kicking around in 2008. But unfortunately, his piss-poor appearance in X-Men Origins: Wolverine in 2009 completely derailed any chance of the Merc with a Mouth getting his own movie. For years, 20th Century Fox kept scoffing at the idea of an R-rated superhero movie like Deadpool. All hope was lost.
But then that sizzle reel featuring Deadpool taking out bad guys on the freeway leaked onto the internet, and Fox saw how excited fans were at the prospect of a Deadpool movie like this. And the rest is history. That history is celebrated in this touching featurette that looks back at this timeline with fond memories. It brings a tear to your eye.
For all you Easter egg hunters out there, check out that crayon-drawn map at the beginning of this video. You might notice a crude drawing of a familiar mutant in a prison in the mountains with the label "Prisoner 24601," which just so happens to be the number of Hugh Jackman's character Jean Valjean from Les Miserables.
Deadpool 2 also stars Stefan Kapicic as Colossus, Brianna Hildebrand as Negasonic Teenage Warhead, Morena Baccarin as Vanessa, Josh Brolin as Cable, Zazie Beetz as Domino, Karan Soni as Dopinder, Terry Crews as Bedlam, Lewis Tan as Shatterstar, Bill Skarsgard as Zeitgeist, Rob Delaney as Peter and Leslie Uggams as Blind Al. David Letich (John Wick) directs, and the movie hits theaters this week on May 18, 2018.
After surviving a near-fatal bovine attack, a disfigured cafeteria chef (Wade Wilson) struggles to fulfill his dream of becoming Mayberry's hottest bartender while also learning to cope with his lost sense of taste. Searching to regain his spice for life, as well as a flux capacitor, Wade must battle ninjas, the yakuza, and a pack of sexually aggressive canines, as he journeys around the world to discover the importance of family, friendship, and flavor – finding a new taste for adventure and earning the coveted coffee mug title of World's Best Lover.