'YouTube Red' Has Been Rebranded As A More Expensive 'YouTube Premium'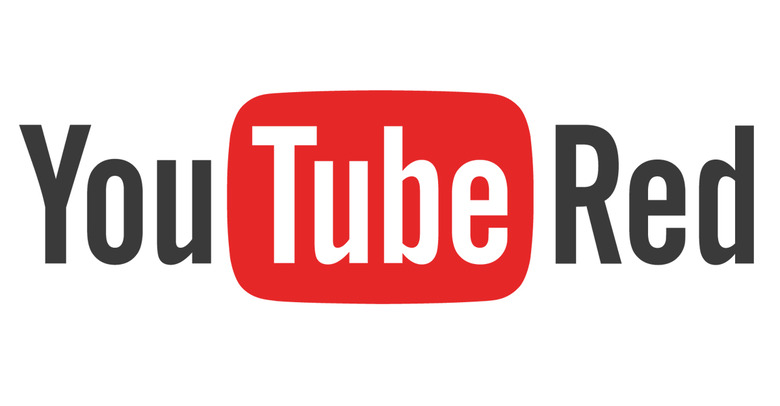 Weeks after YouTube Red saw its biggest hit of its short history with Cobra Kai, the streaming service is rebranding. Google has had YouTube Red rebranded as YouTube Premium — a loftier name that fits its slightly higher price tag. This is part of a shift around YouTube and Google's overall media strategy, which has thus far been a bit of an incoherent mess.
Google is breaking up its premium YouTube Red service into two offerings: a YouTube Music streaming service, available either for free with ads or for $9.99 per month, and a YouTube Premium for original video content, costing $11.99 per month.
Here's a chart to clarify the new services and price points, courtesy of Google: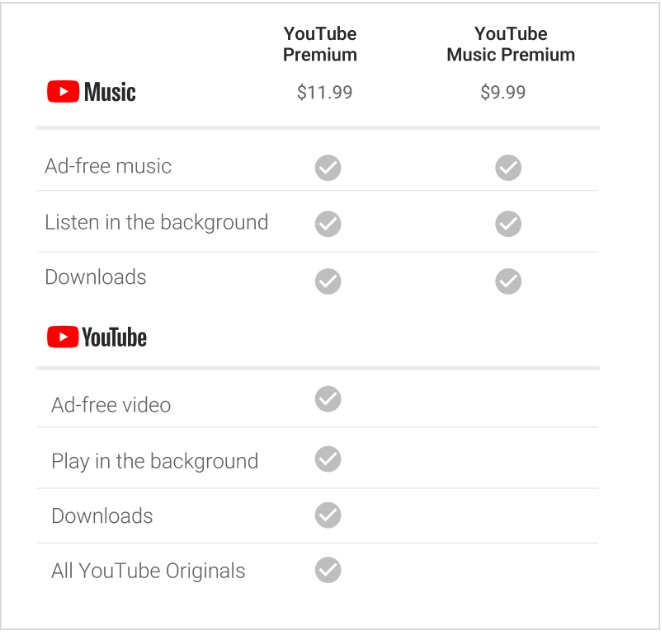 Until now, YouTube Red has been packaged with Google Play Music, the company's previous music streaming service that had been on the verge of extinction for years, according to USA Today. The company even started offering a four-month free trial of Google Play Music and YouTube Red last month, which seems redundant now that YouTube Music has been officially established. Google is positioning YouTube Music as its direct competition to Spotify and Apple Music, with a launch date of May 22, 2018.
Once it launches, you can say goodbye to YouTube Red and hello to YouTube Premium. At $11.99, the rebranded YouTube Premium will be $2 more than YouTube Red's original price point of $9.99, but will offer more features thanks to its packaging with Youtube Music.
YouTube Premium provides access to everything inside YouTube Music as well as the YouTube Originals library of video content. Google promises it'll expand the Originals selection with "more, bigger original series and movies," including comedies, dramas, and reality shows from the U.K., Germany, France, Mexico, and other countries. This includes it's ever-growing catalogue of anticipated series like Impulse, Cobra Kai season 2, and an upcoming Edge of 17 spin-off.
Youtube Premium will also be free of ads, able to play videos in the background, or download them for offline playback.
But for current subscribers to YouTube Red, Google is allowing rates to remain at $9.99, according to The Verge. In countries where Red is already available, including United States, Australia, New Zealand, Mexico, and South Korea, you can secure that $9.99 price by signing up now, before YouTube Premium has rolled out. The new service's rollout will also add the following countries: Austria, Canada, Denmark, Finland, France, Germany, Ireland, Italy, Norway, Russia, Spain, Sweden, Switzerland, and the United Kingdom. Google plans to expand even further as the year goes on.
With its first major hit on its hands, YouTube Premium may break into the streaming field dominated by Netflix, Hulu, and Amazon Prime yet. And with the double-threat of a music streaming service, that may be sooner than later.