Amazon's 'The Boys' Adaptation Adds Elisabeth Shue As Series Regular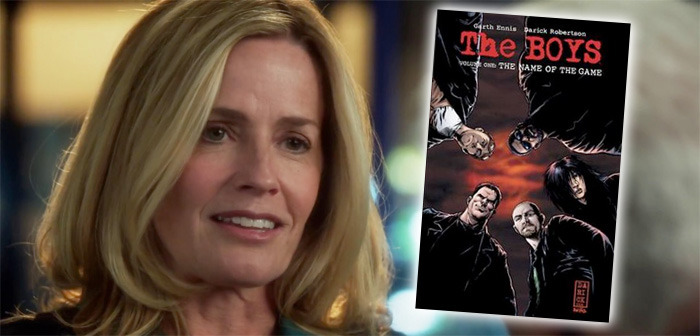 We may receive a commission on purchases made from links.
After gestating for years in various forms, it looks like an adaptation of Garth Ennis' and Darick Robertson's acclaimed comic book The Boys is finally coming together as a new series at Amazon. The project has already been given a straight-to-series order, and 10 Cloverfield Lane director Dan Trachtenberg is being brought in to direct the pilot written by Eric Kripke (Supernatural, Timeless) after producers Seth Rogen & Evan Goldberg handed over the reins back in April.
The Boys cast has already been filled out rather nicely with the likes of Karl Urban, Antony Starr, Dominique McElligott, Chace Crawford, Jessie T. Usher, Jack Quaid, Nathan Mitchel, Erin Moriarty, and Karen Fukuhara. But now one more addition has been revealed as a series regular: Elisabeth Shue.Deadline has word on Elisabeth Shue being the latest to join The Boys cast, but before we get to her character, let's remind everyone what this series is about (via Amazon):
In a world where costumed heroes soar through the sky and masked vigilantes prowl the night, someone's got to make sure the "supes" don't get out of line. And someone will! Billy Butcher, Wee Hughie, Mother's Milk, The Frenchman, and The Female are The Boys: A CIA-backed team of very dangerous people, each one dedicated to the struggle against the most dangerous force on Earth – superpower! Some superheroes have to be watched. Some have to be controlled. And some of them – sometimes – need to be taken out of the picture.
So what's Shue's role in all this? She'll be playing Madelyn Stillwell, the Vice President of Hero Management for Vought, the American corporation responsible for maintaining the public personas of superheroes and doling out assignments to them. Stillwell sounds like a no-nonsense woman not unlike Amanda Waller in Suicide Squad. She's described as "a tough negotiator who rides roughshod over public relations dilemmas, such as when Superhero A-Train accidentally kills an innocent bystander and damage control needs to be done at any price, or when a city Mayor requests a Superhero for his own beleaguered town."
That sounds like a meaty role for Shue, which would be a nice change of pace for the actress who has mostly been relegated to thankless supporting roles over the past decade. Aside from her movie roles, she also had a three-year run on CSI on CBS, but this is her first series regular role in a few years. However, we're wondering if there might be another series appearance in her future.
Could Elisabeth Shue Return for Cobra Kai Season 2?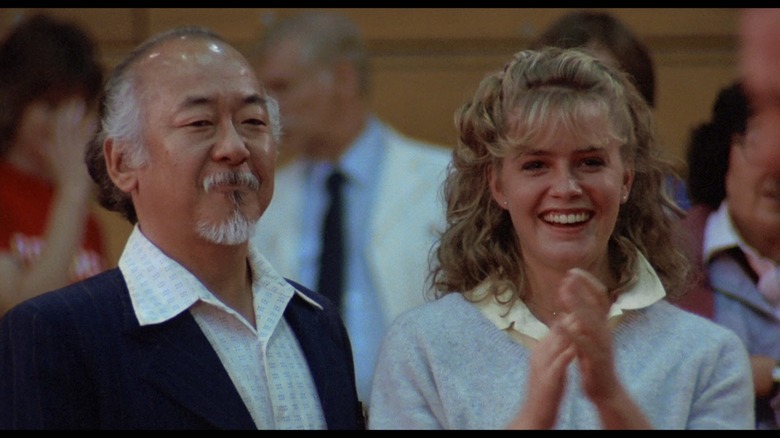 Cobra Kai has turned into a big hit for YouTube Red, and the series has already been given a second season order after the numbers and reviews for the first season exceeded expectation. We've got some idea about where Cobra Kai could be heading for the second season, and that includes a chance for Elisabeth Shue to reprise her role as Ali from The Karate Kid.
Elisabeth Shue's character is mentioned throughout the first season of Cobra Kai as the girl who got away from both Johnny (William Zabka) and Daniel (Ralph Macchio). There might be an interesting storyline involving her return in some capacity to create some new tension between Johnny and Daniel, so hopefully Shue will be willing to reprise her role in some capacity if that's what the writers have planned.