Disney Is Considering Bringing John Lasseter Back In A Limited Role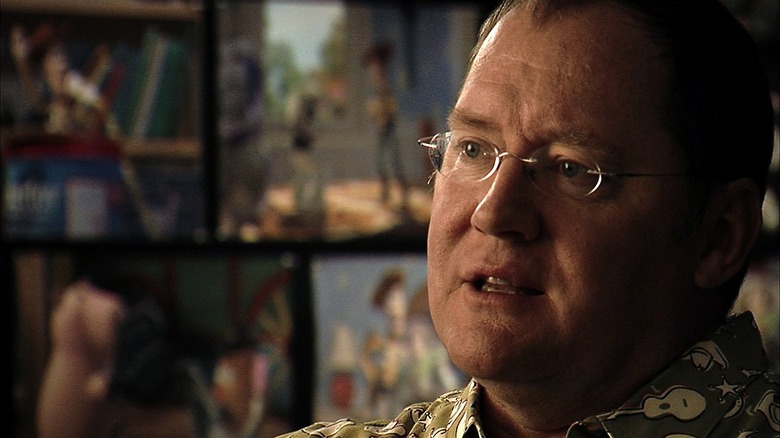 Six months after former Pixar and Disney Animation Chief Creative Officer John Lasseter took a sudden leave of absence following reports of his sexual misconduct at the workplace, Disney is considering bringing him back.
A new report reveals that Disney executives have been debating letting John Lasseter return to the company. However, Lasseter's role would be stripped of executive authority, with the animation guru working in a strictly creative capacity.
The Wall Street Journal reports that executives at Walt Disney Co. have discussed letting Lasseter return as the embattled Pixar boss nears the end of what he called a "six-month sabbatical." However, Disney has given no indication whether or not Lasseter will return, and it is entirely possible that the end of Lasseter's leave, May 21, will pass with no decision.
But if Disney does decide to bring Lasseter back, it would be in a chiefly creative role. Before he left the company, Lasseter took an active part in overseeing each of the projects at Pixar and Disney, with crucial benchmarks in writing, storyboarding, production and editing often requiring his approval. In his absence, Disney has been turning to a panel of artists, producers and executives for creative decisions.
In this new capacity, Lasseter would be stripped of managerial duties "including hiring or firing capabilities, would be removed or contained in the scenario being considered," WSJ wrote. But even bringing Lasseter back as a creative consultant would give him huge power over all Pixar output, especially if he settles into his old role as "Disney's most-valued creative employee."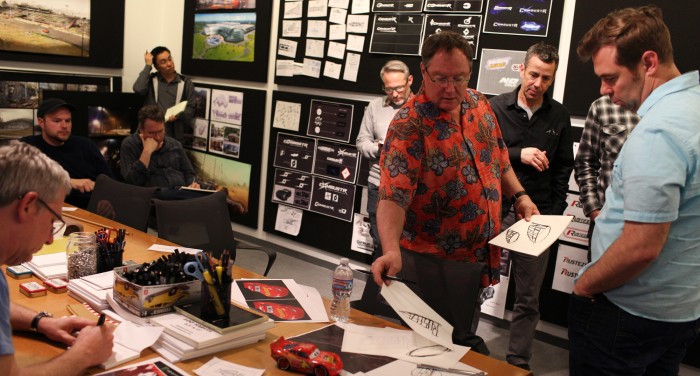 Should John Lasseter Return?
While there's no question that Lasseter steered Pixar to creative heights and helped resurrect Disney Animation by consulting on everything from Frozen to Zootopia, bringing him back without addressing the core issues at the Pixar workplace would be a gross misstep on Disney's part.
Lasseter took a sudden six-month leave of absence in November, apologizing for making his coworkers feel "disrespected or uncomfortable." In a memo to the staff, Lasseter wrote, "I especially want to apologize to anyone who has ever been on the receiving end of an unwanted hug or any other gesture they felt crossed the line in any way, shape, or form."
WSJ and The Hollywood Reporter both published reports in the wake of Lasseter's memo that painted a picture of an unsafe workplace due to Lasseter's behavior, especially with young women, but no individuals came forward with allegations against Lasseter. Lasseter since disappeared from public view.
But regardless of allegations or pressure from the Weinstein effect and #MeToo movement, Disney would be doing a disservice to its female employees by bringing Lasseter back. There is still a more significant issue of representation that needs to be fixed at Pixar — and in the animation world in general. In a detailed report from Buzzfeed, female animators reported being obstructed or excluded in the animation field, including Pixar when it was led by Lasseter. Lasseter has left behind a boys club legacy, making it harder for female animators to break in — with many often leaving finding themselves unwelcome.
"Sometimes women express an idea and are shot down, only to have a man express essentially the same idea and have it broadly embraced," Brave co-director Brenda Chapman wrote in an essay for The New York Times. "Until there is a sufficient number of women executives in high places, this will continue to happen."
Lasseter has been behind some of the greatest animated classics — Toy Story, Finding Nemo, A Bug's Life — but he has to lead a studio that has been severely behind when it comes to properly representing women, personally and creatively. Disney and Pixar have been taking important steps forward in diversity on screen with beautiful films like Coco and shorts like Bao. It would only take two steps back if Lasseter were to return.