Robert Downey Jr. To Host A YouTube Series About Artificial Intelligence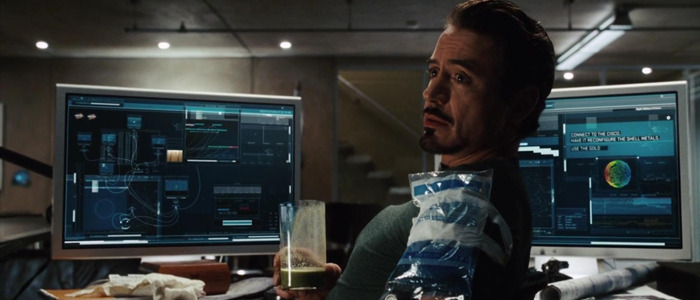 Robert Downey Jr. knows all about artificial intelligence. Okay, fine – he's spent the last decade playing a character who does. Now the once and future Iron Man will have a chance to learn about A.I. up close and personal, because he'll be serving as the host of a new YouTube documentary series devoted to that topic. Learn more about the new Robert Downey Jr YouTube show below.Deadline reports that Team Downey, the production company run by Robert and his wife/producing partner Susan Downey, has teamed with Network Entertainment and Sonar Entertainment to produce an eight-episode show set to debut on YouTube Premium (formerly YouTube Red) in 2019. Each episode will be an hour long, but the series doesn't have an official title yet.
Downey is set to host and narrate the new show, "which will feature researchers and leading experts in science, philosophy, technology, engineering, medicine, futurism, entertainment and the arts sharing their perspectives on A.I. The series will explore the impact of A.I. and how it is transforming the way we live and work — both now and in the future."
Downey's version of Iron Man/Tony Stark nearly destroyed the world with artificial intelligence in Avengers: Age of Ultron, and I wouldn't be the least bit surprised to see a cameo from Paul Bettany at some point, since Bettany provided the voice of J.A.R.V.I.S., Tony Stark's A.I. assistant, in the Marvel Cinematic Universe before transitioning into the role of Vision. Playing a character with such a deep knowledge of that technology seems to have rubbed off on Downey over the past few years.
"Robert and I share a curiosity for A.I., a complicated and often polarizing subject," Susan Downey said in a statement. "Our aim is to explore A.I. through a lens of objectivity and accessibility, in a thoroughly bold, splashy, and entertaining way." That's not much to go on, but I'm imagining something like the Neil deGrasse Tyson-hosted Fox series Cosmos, only with a focus on artificial intelligence.
There seems to be a bit of a trend involving science-themed shows hosted by popular celebrities, with the imminent return of Cosmos, James Cameron's AMC show Story of Science Fiction, and now this Downey-hosted series making headlines. And with YouTube still carving out its identity in the wake of the subscription service's first big hit with Cobra Kai, this could provide an opportunity for it to establish itself as a destination for educational, informative shows as well as purely entertaining ones.