New 'Solo' Behind The Scenes Video Highlights The Unique Look Of The Film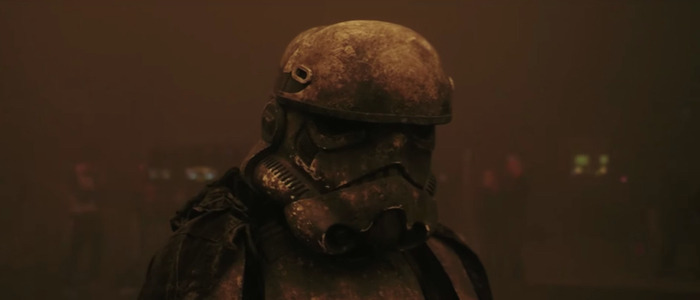 Solo: A Star Wars Story is almost upon us. The buzz is good, the anticipation is high, and a cool new video has arrived to highlight the unique look of the film. Thanks to cinematographer Bradford Young, Solo looks different than most Star Wars films. Watch the Solo behind the scenes video below.
Solo Behind the Scenes Video
I've seen Solo, and while the review embargo hasn't quite lifted yet, I can tell you that the film looks amazing. This is primarily due to cinematographer Bradford Young. Young was the cinematographer on Arrival, Selma and A Most Violent Year, and he brings a truly unique style to Solo: A Star Wars Story. It really doesn't look like any other Star Wars film before it, and I mean that as a compliment. The above video has a lot of focus on Young's work.
"This film had to be natural," Young said. "This film had to be about characters putting their feet on natural surfaces." He goes on to talk about wanting to make the look of the film feel "legitimate."
"I still consider myself an independent, low-budget filmmaker," Young said previously. "Star Wars is like a once in a lifetime, unexpected opportunity that you take because [there] might be space for your voice in there, but it's not something I was asking for, or even envisioned for myself." Young also revealed in the past that he "was allotted a good amount of creative freedom and employed it by using single source lighting and slow, procedural shots instead of the fast cuts often seen in action movies."
There's also a focus on the make-up work and the creature design. And of course, Donald Glover pops up to talk about the very cool costumes he gets to wear as Lando.
New Solo Posters
In addition to the Solo behind the scenes video, four new Solo posters just popped up. They show Han, Lando, Chewie and Qi'ra gathered around a Sabaac table. The Chewie poster is the best of the bunch, in my humble opinion.
Solo: A Star Wars Story opens on May 25, 2018.
Board the Millennium Falcon and journey to a galaxy far, far away in Solo: A Star Wars Story, an all-new adventure with the most beloved scoundrel in the galaxy. Through a series of daring escapades deep within a dark and dangerous criminal underworld, Han Solo meets his mighty future copilot Chewbacca and encounters the notorious gambler Lando Calrissian, in a journey that will set the course of one of the Star Wars saga's most unlikely heroes.