'Gambit' Movie Aiming To Begin Production This Summer, But Still Doesn't Have A Director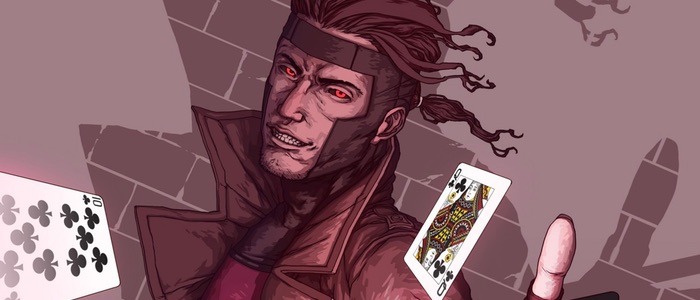 They're still planning to make that Gambit movie, huh?
We're coming up on the three year anniversary of when Channing Tatum took the stage at Comic-Con to join a group photo of all the stars of the X-Men movies, and production has still yet to begin on a film about the card-throwing Cajun mutant. And despite the fact that the movie still hasn't been able to lock down a director, producer Simon Kinberg is hopeful that the 20th Century Fox film will begin shooting this summer. Read the latest Gambit movie update below.
Variety caught up with X-Men film producer Simon Kinberg on the red carpet of the Deadpool 2 premiere last night in New York, and managed to get an update about the status of a long-awaited Gambit solo movie.
"We have a script that's extraordinary that we love, that Channing loves. We've met with a bunch of directors in the last couple of weeks and we're hoping to actually pick one in the next couple of weeks and shoot the movie maybe the end of this summer."
No offense, Mr. Kinberg, but at this point, we'll believe it when we see it.
As he mentioned, this film has yet to choose a director, despite having a release date of June 7, 2019. Gambit has a fairly tortured history thus far: Rupert Wyatt (Rise of the Planet of the Apes) was the first director hired, but he exited because of behind-the-scenes conflicts. Doug Liman (The Bourne Identity, Edge of Tomorrow) replaced him, but soon left because he couldn't connect with the story. Most recently, Gore Verbinski (Pirates of the Caribbean) came on board but then bailed due to scheduling conflicts. Kong: Skull Island director Jordan Vogt-Roberts was recently rumored to be among those who are now contending for the job.
It's been difficult to sustain any excitement for a movie like this when there's such a revolving door of talent surrounding it, but Deadpool fans were rewarded for their patience with a movie that perfectly aligned with their expectations for the character. Here's hoping Tatum and whoever eventually directs this thing will ultimately justify the long wait for this Gambit project with a film that does something similar. Fingers crossed that Masters of Sex and Party Down star Lizzy Caplan is still on board as the female lead, as well.
Gambit is currently slated to arrive in theaters on June 7, 2019.