Sequel Bits: 'Hobbs And Shaw', 'Jurassic World', 'Mission: Impossible', 'Doom', 'Rabid', 'Deadpool 2'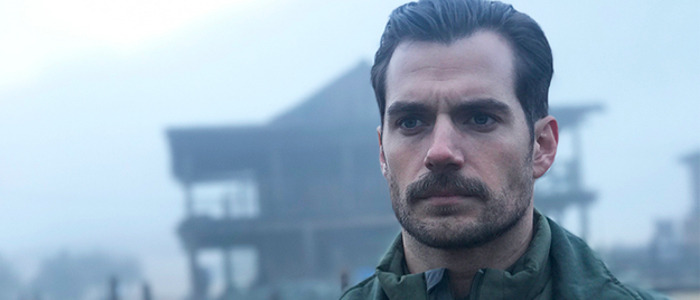 In this edition of Sequel Bits:
Dwayne Johnson shares a behind-the-scenes Hobbs and Shaw image
Another behind-the-scenes look at Jurassic World: Fallen Kingdom
A new poster for Mission: Impossible – Fallout
Get a behind-the-scenes look at that Doom reboot
Casting news for the Rabid remake
The Deadpool 2 cast plays a game on GMA
Dwayne "The Rock" Johnson, Jason Statham and director David Leitch got together recently for a Hobbs and Shaw production meeting, and the Rock decided to let us all know about it. The Fast and Furious spin-off is due out next year, and while you wait for official filming to begin, take some solace in this image (or technically, images – there are two) of three men smiling. "We have a lot of fun surprises in store with our movie and what an opportunity for us to smartly build out our beloved Fast and Furious franchise with our spinoff," writes Johnson. We'll see! Hobbs and Shaw will open August 2, 2019.
Jurassic World has been posting some nice videos featuring nice man Chris Pratt doing nice things on the set of Fallen Kingdom. They're called "Jurassic Journals", and while they haven't been particularly exciting, they have offered a glimpse into the day-to-day grind of filming a big Hollywood movie. Here, Pratt talks to "Edge Arm Driver" Dean Bailey. The Edge Arm is a huge steady-cam-like contraption mounted to a truck, used for capturing big chase sequences. It's designed to remain perfectly still even as the car it's mounted to bounces up and down over the terrain. Kind of neat! Jurassic World: Fallen Kingdom opens June 22, 2018.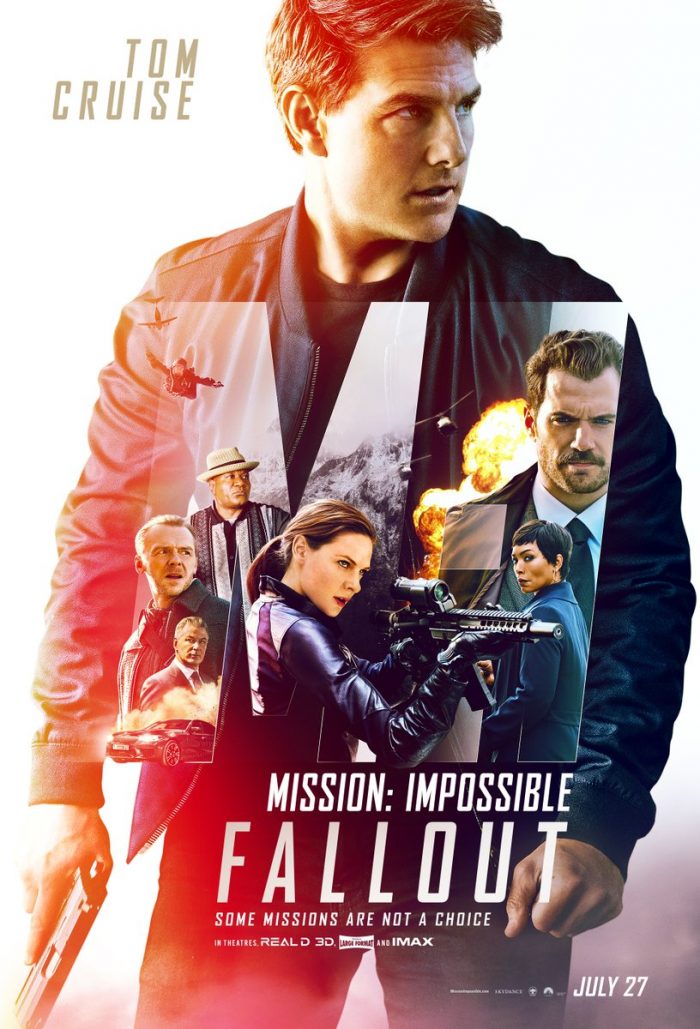 I don't know about you, but I am pumped for Mission: Impossible – Fallout. I really enjoy these films, and I really enjoy watching Tom Cruise risk his life over and over just to entertain audiences. There's a new Fallout trailer on the way, but in the meantime, here's a new poster. It's not exactly the best poster, as far as movie posters go. But it does feature Henry Cavill's glorious mustache, so that's something. Mission: Impossible – Fallout opens July 27, 2018.
Thanks @AmerChadhaPatel for the #behindthescene #stunt #rehearsals w #RadoslavParvanov showing me how it's done!
I think I drive him insane.... But we finally got it! #Filming #tomorrow #Bulgaria #stunts #rehearsal#doommovie #doom #action #movie #badassgirl #kickass pic.twitter.com/RnKCHSxsQM

— Nina Bergman (@ninabergman) May 9, 2018
Doom is getting rebooted as a new (probably direct-to-VOD) film. It looks like rehearsals for the movie are currently underway, and Nina Bergman, who appears in the film, uploaded this behind-the-scenes video of people running around pretending to shoot guns. Bergman also posted two other videos. One is a cave being used as a set for the film. The other features Bergman getting ready to film. There's not a lot of detail here, but these videos at least confirm the new Doom movie is really happening.
The set is a real CAVE!! With bats🦇 I'm obsessed #DoomMovie #bats #cave #bulgaria #set #nature #movie #caves #location #surreal #beauty #filming #Doom pic.twitter.com/wE4DWyAvvK

— Nina Bergman (@ninabergman) May 8, 2018
A typical morning on the #DoomMovie set💙 #onset #Doom #Bulgaria #hair #makeup #wardrobe #props #movies #filming #acting #action #actress #videogames #gamer #bts #badass #bluehair #tomboy #character #doomcharecter #nin #remix #playlist pic.twitter.com/xnWDhWKrau

— Nina Bergman (@ninabergman) May 12, 2018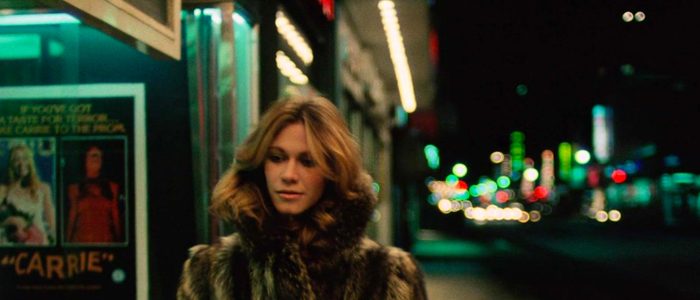 The Soska Sisters (American Mary) are getting ready to remake David Cronenberg's Rabid, and they've just lined-up their lead. Laura Vandervoort, who was recently in Jigsaw, will star in the film, per Coming Soon. "This terrifying and brilliant script has already proven its market appealand now with the casting of Laura Vandervoort, we are another step closer to bringing Rabid to audiences worldwide," said Film Mode Entertainment President Clay Epstein. Producer Michael Walker added: ""We are thrilled to be working with Laura Vandervoort on Rabid who is the perfect fit for the role of Rose. She is an incredibly versatile actress who is quick to take on characters in all genres, and effectively tackles every role she plays." The original film focused on a young woman who "develops a taste for human blood after undergoing experimental plastic surgery, and her victims turn into rabid, blood-thirsty zombies who proceed to infect others, which turns into a city-wide epidemic."
Some of the Deadpool 2 cast – Ryan Reynolds, Josh Brolin, Morena Baccarin, Julian Dennison, Leslie Uggams and Zazie Beetz – got together to on GMA to play a game called "Confessions." I don't know if you actually watch morning shows, but every now and then I'll catch a snippet of one while waiting in a doctor's office. They're nightmarish extravaganzas where everyone is grinning, constantly, for seemingly no reason. This clip is no exception, but at least it has the Deadpool 2 cast to soften the blow. Deadpool 2 opens May 18, 2018.