The Morning Watch: Deadpool Edition - Unicorn Karaoke, Video Games, Cast Confessions & More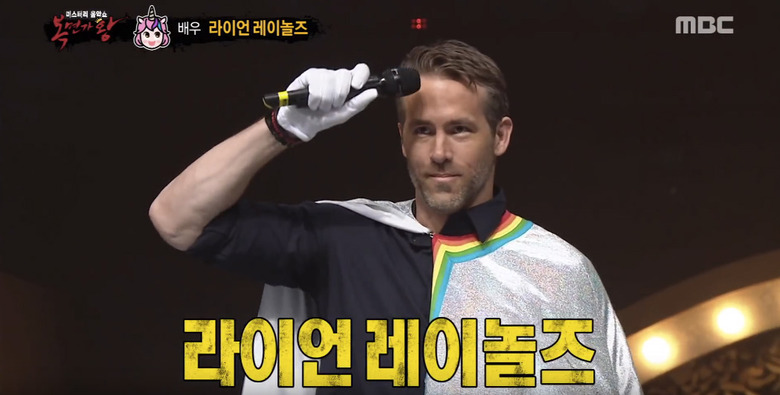 The Morning Watch is a recurring feature that highlights a handful of noteworthy videos from around the web. They could be video essays, fanmade productions, featurettes, short films, hilarious sketches, or just anything that has to do with our favorite movies and TV shows.
In this edition, watch as Ryan Reynolds plays a Deadpool video game while getting interviewed about the making of Deadpool 2. Plus, the man under the red suit made a strange appearance on a South Korean karaoke show in an odd promotion for the Marvel sequel, though it's not quite as shameless as the Manchester United cross promotion from the United Kingdom. And finally, the cast partakes in some revealing confessions on Good Morning America.
First up, well known Irish YouTuber and game "jacksepticeye" had Ryan Reynolds on his show to play the Deadpool video game released in 2013 and talk about the making of Deadpool 2. It's quite the fun and candid interview, and it's got a fun twist since they're having some fun playing video games.
While doing the Deadpool 2 press tour in South Korea, Ryan Reynolds made a surprise appearance on the karaoke game show King of Mask Singer, where he dressed up as a unicorn. He belted out the signature Broadway tune "Tomorrow" from the hit musical Annie, and he actually doesn't have too bad of a voice. Check out what happens when he revealed his identity to the crowd and judges over here.
Next up, Manchester United gets a bit of a makeover with Deadpool 2 sponsoring the team and giving them a bunch of gear to sport while they're out on the field, which has also been given quite the makeover. As Deadpool says, it's stuff like this that will give them any hope of beating Avengers: Infinity War, even though that's not gonna happen.
Finally, the cast of Deadpool 2 got together on Good Morning America to play a round of "Confessions" to see how well they know each other. But really, it just turns into a game of the cast members trying to embarrass each other while having a good time.