Margot Kidder, Star Of 'Superman', Dead At Age 69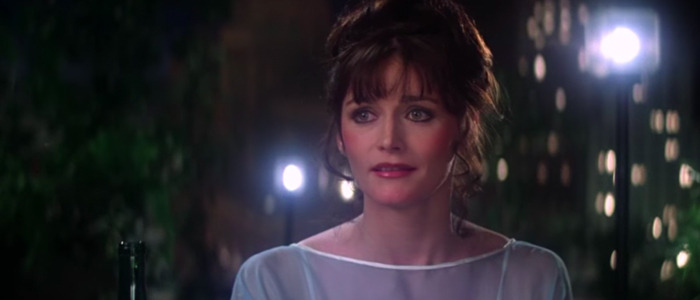 Here's some sad news for fans of Richard Donner's Superman: Margot Kidder, who memorably portrayed spunky reporter Lois Lane in the live-action Superman movies, has died at the age of 69.
Deadline reports that Kidder passed away at the Franzen-Davis Funeral Home in Livingston, Montana on Sunday, but no cause of death was revealed.
Kidder was most famous for playing Daily Planet reporter Lois Lane in Superman (1978), Superman II (1980), Superman III (1983) and Superman IV (1987), and like most legacy cast members of that franchise, she also appeared in a few brief stints on Smallville in the mid-2000s. Kidder was a mainstay in the horror community as well, scoring roles in movies like The Amityville Horror, Black Christmas, Halloween II, and more. She had a supporting role in The Great Waldo Pepper opposite Robert Redford, and '90s kids may recognize her as the voice of Gaia from Captain Planet and the Planeteers.
Kidder struggled with mental illness, and Deadline relays a few stories I'd never heard about her before:
In 1996, Kidder was involved in a bizarre off-screen incident that made internationals headlines. She had been working on an autobiography when a virus infected her computer and caused her to lose three years worth of writing. After a data-retrieval company failed to restore her lost work, Kidder became manic depressive, convinced that the federal government and her then-husband/novelist Thomas McGuane were plotting to kill her.
In mid-April 1996, her family in Montana reported her missing. Kidder ended up in downtown L.A.,  dirty and without her purse — according to reports, she had thrown it away because she thought it held a bomb — and met a homeless man who vowed to look after her. Reports say she survived a rape attempt the next day, in which another homeless man kicked her in the stomach and also knocked caps off of her front teeth. She eventually was found by Glendale police and taken to UCLA Medical Center.
Kidder recovered and continued acting all the way up until last year, when she appeared in her final film, an indie mafia movie called The Neighborhood. She was an outspoken political, environmental, and anti-war activist, speaking out and protesting on behalf of the state of Montana against irresponsible drilling and pipeline leaks.
Her Lois Lane was a wonderful mixture of clumsy, awkward, determined, brash, nervous, and confident, and her chemistry with co-star Christopher Reeve was electric. She'll be greatly missed.