'The House That Jack Built' Trailer: Lars Von Trier's Serial Killer Thriller Looks Predictably Unhinged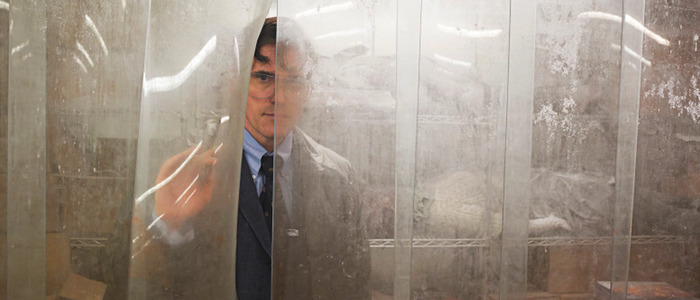 Lars von Trier has a new movie on the horizon, and if you're familiar with his work, you probably won't be surprised to learn that the movie looks predictably unhinged. The House That Jack Built is a new thriller from the Antichrist director, starring Matt Dillon as an artistic serial killer. Watch the new House That Jack Built trailer below.
The House That Jack Built Trailer
The frequently controversial Lars von Trier was banned from the Cannes Film Festival in 2011, after making some comments about Hitler that turned a few heads. "What can I say? I understand Hitler. I think he did some wrong things, yes, absolutely, but I can see him sitting in his bunker in the end," von Trier said during a news conference for his 2011 in competition film Melancholia. "He's not what you would call a good guy, but yeah, I understand much about him and I sympathize with him a little bit. But come on! I'm not for the Second World War, and I'm not against Jews."
In the wake of those remarks, the Cannes festival board declared the Antichrist filmmaker "persona non grata", and he hasn't been back since. Now, von Trier has been given permission to return to Cannes, and he's doing so with The House That Jack Built. The trailer above isn't cut like your standard movie trailer – there's a lot of long stretches of silence. The film looks visually inventive, and I like the idea of Matt Dillon having a big role to sink his teeth into. I also like that we'll get to see Uma Thurman on screen again, although based on this trailer, her part is likely to be somewhat small.
The rest of the cast includes Riley Keough, Bruno Ganz, Siobhan Fallon Hogan, Sofie Gråbøl, Jeremy Davies, and Ed Speleers.
I feel a bit ambivalent about this film. In the end, it looks like The House That Jack Built might end up being shocking for the sake of being shocking and little else. Plus, Dillon's flowery narration induced some slight eye-rolling. But who knows – the film might turn out to be surprisingly great. And I do like several of von Trier's films, including Antichrist and Melancholia. The House That Jack Built premieres at Cannes today (May 14), so we'll likely hear how the film is sooner rather than later.
There's no official U.S. release date yet, but IFC Films will distribute the film sometime this year.
U.S.A. in the 1970s. We follow the highly intelligent Jack through 5 incidents and are introduced to the murders that define Jack's development as a serial killer. We experience the story from Jack's point of view. He views each murder as an artwork in itself, even though his dysfunction gives him problems in the outside world.
Despite the fact that the final and inevitable police intervention is drawing ever near (which both provokes and puts pressure on Jack) he is – contrary to all logic – set on taking greater and greater chances. The goal is the ultimate artwork: A collection of all his killings manifested in a House that he builds. Along the way we experience Jack's descriptions of his personal condition, problems and thoughts through a recurring conversation with the unknown Verge – a grotesque mixture of sophistry mixed with an almost childlike self-pity and in-depth explanations of, for Jack, dangerous and difficult maneuvers.