'Lost In Space' Season 2 Is Go For Launch At Netflix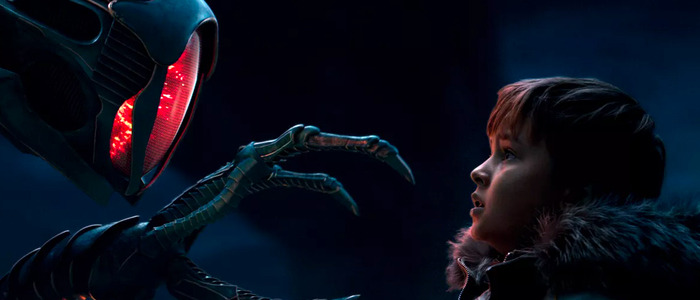 Netflix has given Lost in Space season 2 the go-ahead. The entertaining update on the classic 1960s series once again strands the Robison family in space, setting them against all sorts of intergalactic danger, as well as Parker Posey as Dr. Smith.
Yes, Netflix was so happy with their slick, entertaining update of the classic campy series that they've decided to give it another season. The news was announced via the official Lost in Space Twitter page.
More Danger, Will Robinson. Lost in Space Season 2 is coming. pic.twitter.com/SBEbJaKUIi

— Lost In Space on Netflix (@lostinspacetv) May 14, 2018
I enjoyed the first season of Lost in Space, for the most part. The show didn't really add anything new to the sci-fi genre, and the structure of the series was lifted directly from Lost, but Lost in Space was full of enough drama and action to hold my attention. Best of all: the show had surprisingly great character development. Even the robot ended up being a complex character. As I said in my review:
Lost In Space isn't the best original series Netflix has created, but it is the type of show it's fun to become wrapped-up in. Each episode builds upon the last while also remaining mostly episodic, and as a result, there's a curious lack of urgency to the show. This isn't a bad thing. Other Netflix shows buckle under the pressure of being binge-worthy. Lost in Space knows how to take its time, and pull you along for the journey. You'll likely be hooked by episode one, and won't mind getting lost in Lost In Space.
There's no date yet for Lost In Space season 2, but I'm guessing it'll arrive sometime in 2019.
Set 30 years in the future, colonization in space is now a reality, and the Robinson family is among those tested and selected to make a new life for themselves in a better world. But when the new colonists find themselves abruptly torn off course en route to their new home they must forge new alliances and work together to survive in a dangerous alien environment, light-years from their original destination.
Stranded along with the Robinsons are two outsiders who find themselves thrown together by circumstance and a mutual knack for deception. The unsettlingly charismatic Dr. Smith (Parker Posey) is a master manipulator with an inscrutable end game. And the roguish, but inadvertently charming Don West (Ignacio Serricchio) is a highly-skilled, blue collar contractor, who had no intention of joining the colony, let alone crash landing on a lost planet.