'The Death Of Superman' Trailer: DC's At It Again With A New Animated Remake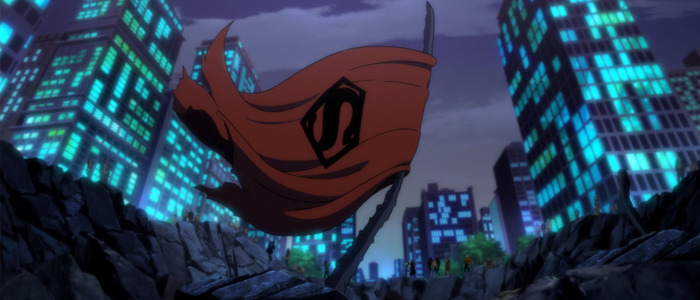 It's been just over 10 years since DC Comics and Warner Bros. Animation tackled the iconic "Death of Superman" comics storyline in an animated film called Superman: Doomsday. It's only been two years since Doomsday killed Superman in live-action in Batman v Superman: Dawn of Justice, and less than a year since the Man of Steel was resurrected in Justice League. But for some reason, they're going back to that same well again with The Death of Superman, a new animated take on that same story. Check out the latest trailer below.
The Death of Superman Trailer
I mean, this looks fine and everything, but the biggest question I have is: why? Why would DC and WB choose to tell this specific story again, especially after exploring it so recently? It's not like Batman v Superman and Justice League were pieces of fringe entertainment – they cost hundreds of millions of dollars to make and reached a global audience. We all just saw this story. I'm totally baffled by the decision to make this.
DC and WB Animation have been making a lot of interesting direct-to-video films over the past few years, and stuff like this year's Batman Ninja is a great representation of the kinds of interesting stylistic chances they've been taking as storytellers. This seems like a huge step backward, both visually and creatively; it almost feels as if DC is doing this because they think they have to instead of because they want to.
The film is co-directed by Sam Liu and Jake Castorena, and it features the voice talents of Jerry O'Connell (Superman), Rebecca Romijn (Lois Lane), Rainn Wilson (Lex Luthor), Jason O'Mara (Batman), Rosario Dawson (Wonder Woman), Nathan Fillion (Green Lantern), Christopher Gorham (The Flash), Matt Lanter (Aquaman), and Shemar Moore (Cyborg).
Here's the synopsis:
When a hulking monster emerges from an underground resting place and begins a mindless rampage, the Justice League is quickly called in to stop the colossal force of nature. But it soon becomes apparent that only Superman can stand against the monstrosity that has been nicknamed Doomsday. Battling their way throughout America, the two fight to a standstill as they reach the heart of Metropolis. Going punch for punch, Superman finally ends the threat of Doomsday as he throws one last punch and collapses forever.
The Death of Superman arrives on Blu-ray, DVD, and Digital HD sometimes this summer.