Hugh Jackman Responds To Ryan Reynolds' Deadpool/Wolverine Crossover Demands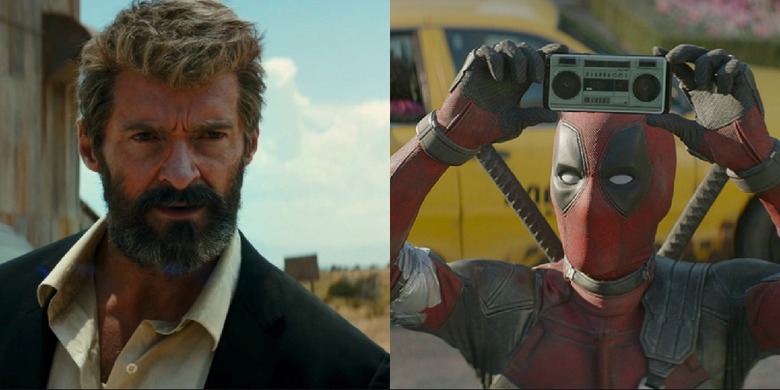 Ryan Reynolds is getting desperate to give us a Deadpool Wolverine crossover movie. Maybe a little too desperate, Hugh Jackman says.
The former Logan actor continued the cheeky back-and-forth between him and Reynolds over a Deadpool/Wolverine crossover that the Deadpool 2 actor is intent on making happen. And naturally, he's playing a little hard-to-get.
Ahead of Deadpool 2, Reynolds reignited the campaign to get Jackman to put on the adamantium claws and the mutton chops once again for a reunion with his X-Men Origins: Wolverine co-star.
"He's alive and well in my timeline," Reynolds said. "There is a Logan running around out there with a little bushy chest and his little sharpy, sharpy claws, and he is alive and well and ready to go. I would love that."
Now that the two of them are fresh off the best reviewed superhero movies of their careers, a reunion would have been icing on the cake. But ever since Wolverine received a beautiful swan song with Logan, Jackman has been adamant on remaining retired from the superhero business. Barring the occasional joke Instagram video.
Now, Jackman has a response to Reynolds' pleas that Jackman step back into Wolverine's costume. In an interview with Good Morning America, Jackman said, with a wink to the camera:
"I might just have a little message for Ryan. I love you, man. I love Deadpool. I can't wait to see the movie. You're one of my best friends. Blake [Lively, Reynolds' wife], the fam, the whole thing. But back it up a little. Play a little hard to get. It's too much; it's not sexy."
Basically, stop being a try-hard Ryan. Or maybe film a whole Deadpool 2 commercial that doubles as an apology to Jackman for trying to derail his dreams as a song-and-dance man.
You can see Jackman's full response below:
In all seriousness, Jackman seems done with his career as Wolverine, which spanned almost two decades. He's ready to move onto other aspects of his career, like his dream of once again tapping into his Broadway roots, which he successfully did with the sleeper hit The Greatest Showman. So unless the Deadpool Wolverine crossover is a musical, you probably shouldn't expect to see Jackman as the beloved mutant again.