'Brooklyn Nine-Nine,' 'Last Man On Earth' & 'The Mick' Canceled At FOX, But Can They Be Saved?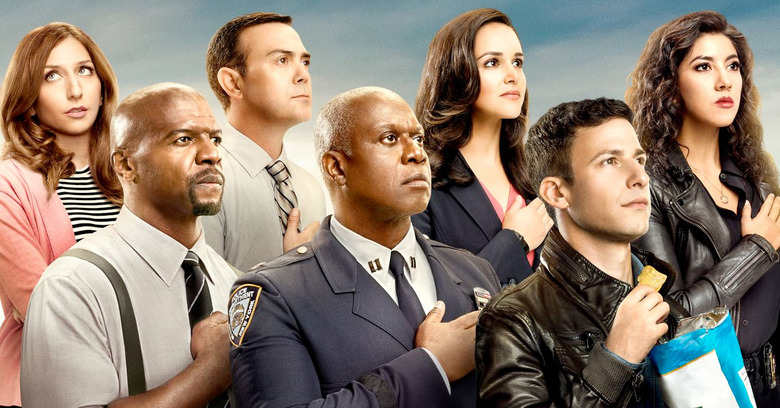 At the end of the day yesterday, FOX decided to do what they do best: cancel shows that people love. The network announced the cancellation of the cop comedy Brooklyn Nine-Nine starring Andy Samberg, the post-apocalytpic comedy Last Man on Earth starring Will Forte and the dysfunctional family comedy The Mick starring Kaitlin Olson.
This is not the first time FOX has given the axe to shows that fans are passionate about. But we're in a new age of television where canceled or finished shows aren't truly dead, and it sounds like there's a chance at least one of these shows may have a continued life outside of FOX.
Brooklyn Nine-Nine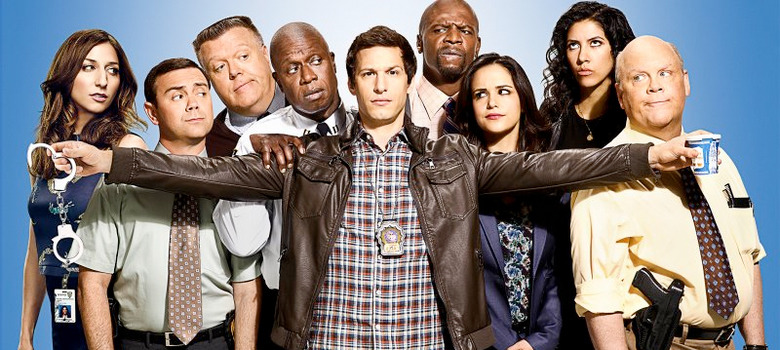 Brooklyn Nine-Nine follows the 99th precinct of the New York Police Department. You could say the show features Andy Samberg in the lead, but it's really an ensemble effort with Andre Braugher, Terry Crews, Melissa Fumero, Stephanie Beatriz, Joe Lo Truglio, Chelsea Peretti, Dirk Blocker, and Joel McKinnon Miller all bringing something special to the table. The show has only gotten better over its five seasons, and it felt like it could go for another few years.Brooklyn Nine-Nine being canceled might be the biggest casualty from this trio of cancellations. Once the news was announced, there was an outpouring of support from fans online, including some heavy hitters like Lin-Manuel Miranda and Mark Hamill. That just might have done the trick to possibly get Brooklyn Nine-Nine saved.Deadline reports Hulu is already having some kind of discussion about picking up the show. The series already resides there after it airs on FOX, and let's not forget that Hulu already saved The Mindy Project after it was canceled at FOX, and it lasted for three more seasons before coming to an end. But besides that, other options that appear to be on the table are TBS, who recently acquired the off-network rights to the comedy; Netflix, who previously saved Arrested Development after a long hiatus following cancellation by FOX; and apparently NBC might also be interested.
Last Man on Earth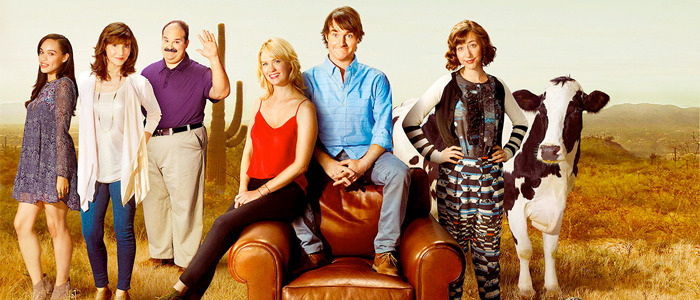 Meanwhile, Last Man on Earth lasted four seasons before FOX decided to give it the axe. The series stars Will Forte as a man who initially believed he was the last man on Earth after some kind of cataclysmic event, but he continually kept meeting new people who he always seemed to have trouble getting along with.
Recent seasons had Kristen Schaal, January Jones, Mel Rodriguez, Mary Steenburgen, and Cleopatra Coleman in the supporting cast, but guest stars included the likes of Jason Sudeikis and Will Ferrell from time to time. It was probably the next best comedy on FOX right behind Brooklyn Nine-Nine, and while the season finale doesn't really work as a series finale, there's something that could be considered funny about ending on that kind of cliffhanger.
Unfortunately, as of now, there are no discussions to keep Last Man on Earth alive. That's a real bummer, but there hasn't been quite the same level of outcry as there was for Brooklyn Nine-Nine, so the series might really be done.
The Mick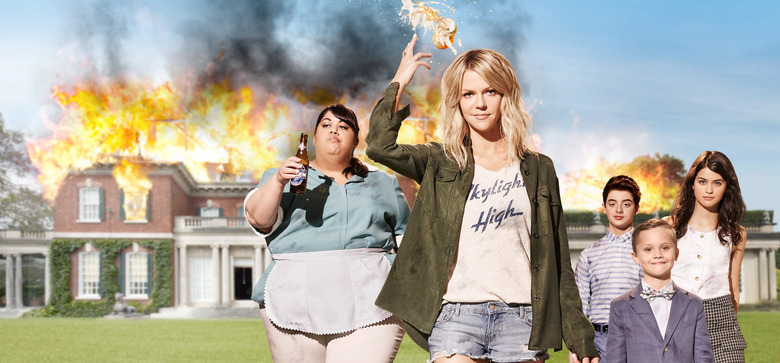 The youngest of the three canceled shows, with just two seasons under its belt, The Mick followed a woman named Mickey (Kaitlin Olson) who gets stuck raising her spoiled niece and nephews after their parents are arrested for defrauding the IRS. The series also starred Sofia Black-D'Elia, Thomas Barbusca, Jack Stanton, Carla Jimenez, and Scott MacArthur.
This wasn't a show that I had heard much about, but it sounds like it had a decent enough fanbase accrued after just two seasons. However, like Last Man on Earth, it doesn't sound like the outrage over The Mick's cancellation has motivated any other network or streaming service to pick up the series. And even though it's not a series I watch, I feel for those fans who will be saddened by its cancellation.
The shows FOX has decided to keep around as of now include 9-1-1, Empire, Star, The Resident, The Gifted, The Orville, and The Simpsons.