Bradley Cooper Now Making A Leonard Bernstein Biopic, Bringing The Bernstein Biopic Count To 2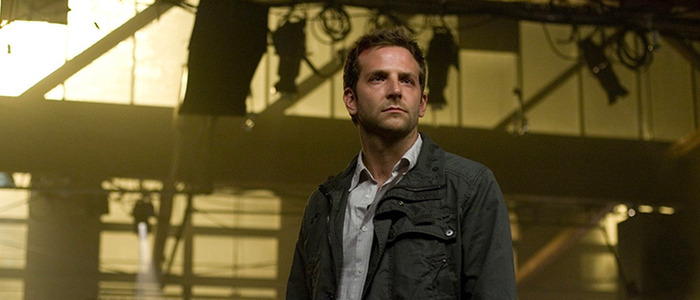 Hollywood has Leonard Bernstein fever! Bradley Cooper is now planning to direct and star in a Leonard Bernstein biopic. This will be he second Bernstein biopic in development, as Cary Fukunaga is making one starring Jake Gyllenhaal.
In a move that recalls the glory days of dueling meteor movies Deep Impact and Armageddon and dueling volcano flicks Volcano and Dante's Peak, here comes dueling Leonard Bernstein biopics. The Hollywood Reporter reveals that Bradley Cooper is now set to direct and star in a Leonard Bernstein biopic. Meanwhile, as previously reported, Cary Fukunaga is making his own Bernstein biopic, now called The American, starring Jake Gyllenhaal.
This news bodes well for Cooper's upcoming directorial debut A Star Is Born. Footage from that film screened at CinemaCon, and got a huge reaction from the crowd. Many there are already beating the Academy Award drum, and we're not even close to awards season yet. "It's a big swing, this movie, I totally get that," Cooper said about A Star Is Born. "But you can't control what moves you. You can't really contrive or manufacture something that moves you, and I've always wanted to tell a love story, and this project was around before and it always stayed with me. And to me, music is the most purest way that you can communicate love, because you have to be relaxed."
The fact that Cooper isn't taking a wait-and-see approach before launching into his next directorial effort definitely indicates that both he, and his producers, are very confident in his abilities. Cooper's Bernstein biopic is likely the same secret project that Steven Spielberg has been working on. Spielberg did a table read a few months ago for a secret film, and while there was never any official confirmation, rumor had it that it was for a Leonard Bernstein project. We all assumed that meant Spielberg would be directing the film himself, but the THR story indicates Spielberg and his production company Amblin are producing the project. Spielberg clearly has Bernstein on the brain – the filmmaker is gearing up to make a remake of West Side Story, which Bernstein composed the music for.
Martin Scorsese is also producing the film along with Spielberg. Deadline says Scorsese was at one point interested in directing the film himself, but decided to make The Irishman instead. Josh Singer, who wrote Spotlight, is handling the script. Both Spielberg and Scorsese showing this much confidence in Cooper is a pretty big deal.
Bernstein was a popular, often outspoken composer, sometimes drawing controversy for his political and personal opinions, including speaking out agains the Vietnam War. His life is definitely interesting and will surely make for a good biopic, but it's still surprising that there are somehow two competing biopics of the man in the works at the same time. That's not to say it hasn't happened before. Besides the aforementioned dueling disaster films above, two different Truman Capote films – Capote and Infamous – were in development around the same time. And Christopher Nolan had been hoping to make a Howard Hughes biopic for a few years, but dropped the project after Martin Scorsese started working on The Aviator.