'Cobra Kai' Season 2 Announced – Here's Everything We Know About Next Season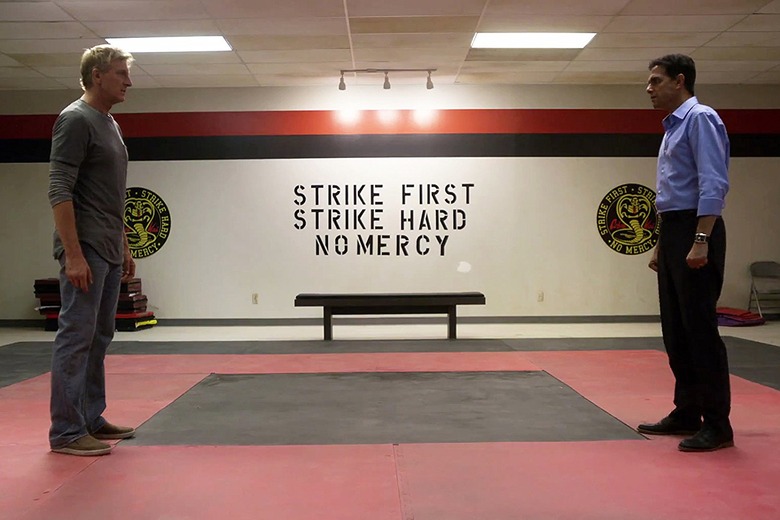 Cobra Kai never dies!
Good news: Daniel LaRusso and Johnny Lawrence will return to continue the story of this Karate Kid sequel series as YouTube has officially picked-up Cobra Kai for a second season. The first season of Cobra Kai made its debut on YouTube Red only a week ago, but the show has been met with wide acclaim. Below, learn more about Cobra Kai season 2, including what the second season could be about.
The first episode of Cobra Kai, which is available for free to all YouTube users, has garnered more than 20 million views. YouTube Red, like other subscription services, does not release viewership information, but the finale episode has over 7,000 comments (while the free pilot has just over 18,000 comments, showing a very good retention of active viewers). I binge-watched the entire series over the weekend and am seriously considering rewatching it again. It doesn't start off strong, but as it gains momentum, it becomes an extremely enjoyable series that supplies awesome nostalgia bombs while delightfully diverting our expectations of both chatacter and story.
The show is the brainchild of Jon Hurwitz and Hayden Schlossberg (Harold and Kumar) alongside Josh Heald (Hot Tub Time Machine). The half-hour comedy reunites original Karate Kid stars Ralph Macchio and William Zabka in a legacyequel-style story set 30 years after the original film. A down-and-out Johnny reignites his rivalry with Daniel LaRusso, who is trying to make good many years after the passing of his mentor, Mr. Miyagi (the late Pat Morita).
No release date has been set for season 2, but the video above teases a 2019 debut.
Spoilers for season 1 coming up.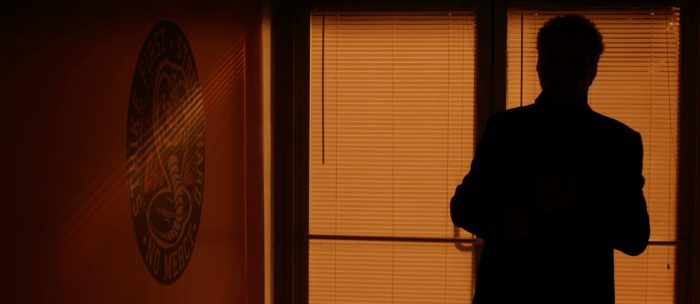 What Will Cobra Kai Season 2 Be About?
At the center of the new season will most likely be Daniel LaRusso's reborn Miyagi-Do Karate group as they're pitted against Johnny Lawrence's "redeemed" Cobra Kai dojo. The stinger for the first season saw the return of Martin Kove as Sensei John Kreese, long believed to be dead. In our interview with the creators, Heald admitted they left it intentionally vague:
We're leaving it intentionally vague for the first season whether or not Johnny is aware that Kreese is still around, alive, in the country. We don't want to reveal yet where we're taking that and going with that because during the season, Johnny does say point blank when asked about Kreese, "John Kreese is dead." Does Johnny believe that? Is Johnny lying? Was Johnny told something or is he just dead to Johnny? Those are all things we look forward to answering when we take the story forward. ... In season two you'll learn far more about the lingering status of that relationship. You'll know what Johnny knows and what the world knows going forward, but at the end of this season it's just a surprise that he shows up. It's just the beginning of the story basically.
Heald admits that "His presence should be greater going forward." It will be interesting if the series will show the three dimensions of a character like Kreese, who was one of the best villains in movie history, but very one-note. I could see this series eventually leading to a place where Johnny and Daniel find they need each other to battle Kreese and the Cobra Kai. Maybe that will be season three?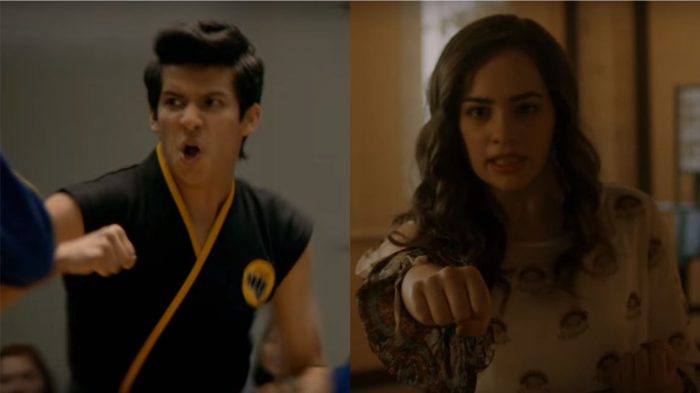 What About The Other Storylines?
Indiewire has a great interview with the creators talking about the possibility of Cobra Kai season 2, and here is what Heald says about what to expect:
"When mapping out Season 1, we had too much story to tell in the time that we had, and it became evident early on that a lot of the stories that we were going to tell were going to get punted to a later season. There are a lot of storylines that are now up in the air: between Miguel and Sam, Robby and his dad, Johnny and Kreese, Daniel and karate, Sam and Aisha, and Sam and karate. It was fun to have [Sam] start to re-embrace her karate past a little bit as the season went on. We see glimpses of it and hopefully we'll see more of that in Season 2. But Xolo [Mariduena] and Tanner [Buchanan] and Nichole [Brown] who played Aisha, Jacob Bertrand (Eli), Gianni [Decenzo] (Demetri), all of them. I could go on.. Every single one of those actors showed such depth and growth and a range throughout the season that we can't wait to sort of explore the different sides of all these characters."
Miguel may have won the All Valley Karate Championship, but it cost him his girlfriend, Sam. Will he evolve further into the kind of villain we saw in 1980s movies? It's more likely that this show continues to delightfully show us the three-dimensional sides of these complex characters.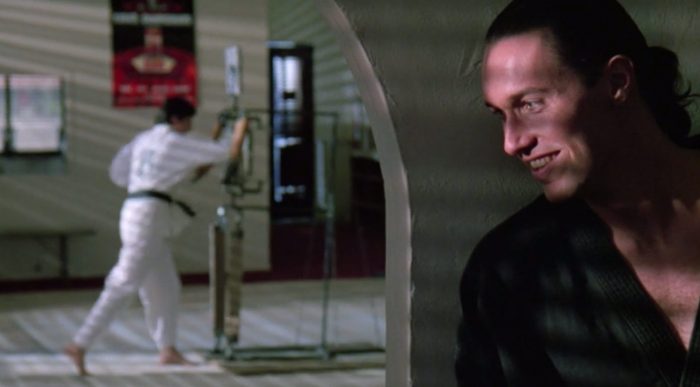 Could Miguel's Dad Be Terry Silver?
In the Indiewire interview, Schlossberg hints that Miguel's dad, who is mentioned once in the first season as a bad man in Ecuador, could be reintroduced into the story: "I think it gives you also a little bit of a taste of where Miguel gets some of that dark side from, not just from Johnny, but also a little bit in the past with his father's anger issues, which you may or may not learn at some point."
Some people theorize that Miguel's dad could end up being revealed to be Terry Silver, the bad guy from 1989's Karate Kid III, but I'm not sure Silver's Malaysian past lines up with the South American background of Miguel's family. But I'm sure they could make it work somehow, it's just a matter of if they want to make this world smaller. But heck, everyone in this show is only thinking of and having flashbacks to moments from the original movie anyways.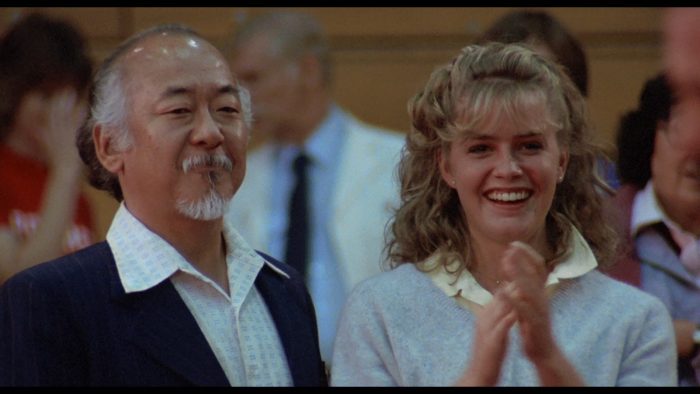 Will Ali Return To The Valley?
Both Johnny and Daniel are still stuck on the love of their lives who got away: Elisabeth Shue as Ali Mills. She was the focus of their high school rivalry and the now-married Larusso is Facebook stalking her, clearly not over that young romance they once shared. It's unclear if Shue will come aboard this series, but I'd love to see that explored in some more depth. Her character may be married and living far away, but I think they could easily create a high school reunion or something to bring her into the story.
Schlossberg strongly hints that she will be a further part of this story:
"There's no question that this whole story with Ali that she's the Helen of Troy of the Johnny, Daniel rivalry. As you saw the first season, her character looms large in this world and in this story. We don't want to give the spoilers, [but] you never know what to expect. I think we just love all the characters, all the actors from the original movie. And so, anything is possible."
And there is also the question of how Daniel Larusso's daughter Samantha (Mary Mouser) plays into the story. She's obviously, like Shue's character, the center of the love triangle in this story, but it seems like she might have a more active role than Allie did in the original. She was trained in karate as a kid by her father and demonstrates in season 1 that she has serious skills. In the last moments of the finale, we see her at the LaRusso dojo working out. Will she be part of her father's dojo and compete in next year's All Valley tournament?