Martin Scorsese's 'The Irishman' Has 300 Scenes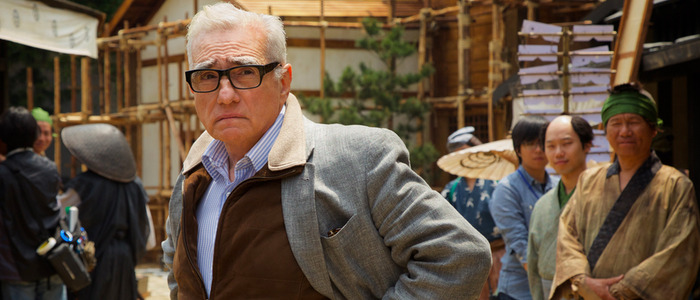 Eat your heart out, Avengers: Infinity War – Martin Scorsese says that his highly-anticipated Netflix movie The Irishman has almost 300 scenes. According to Scorsese, this plethora of scenes made the film one of the biggest productions of his career.
Martin Scorsese isn't playing around when it comes to The Irishman. The budget for the Netflix film skyrocketed to over $140 million, and Scorsese is employing complicated CGI to de-age several of the actors for certain scenes. Now, Mr. Scorsese has revealed the gangster movie has almost 300 scenes.
While speaking recently at the Cannes Film Festival (via GamesRadar), Scorsese confirmed the massive number of scenes, and admitted it made storyboarding the film a bit difficult.
"In this latest film [The Irishman], there are so many scenes – almost 300 scenes – and it was hard to get to location, but when I got there I'd work out the angles. But it was primarily bringing out the actors and making the shoot comfortable. That became the mise-en-scène, for me. And that has a lot to do with On The Waterfront, East Of Eden, Wild River. Beautiful films. But Taxi Driver, Mean Streets and Goodfellas were all drawn."
Scorsese used to heavily storyboard his films, especially movies like Raging Bull, where all the elaborate boxing scenes were planned-out via storyboard. "All the boxing scenes in Raging Bull were designed on paper," he said. "We shot all the fight scenes first. Ten weeks. It was supposed to be three." Yet when it came time to make The Irishman, with its many, many scenes, Scorsese decided to stop relying on storyboarding so much.
"I've stopped doing drawings and notes for certain dialogue scenes," he said. "I need to work with the actors, be on the set. See the location."
While there's no set limit to how many scenes a film can have, a typical script will have somewhere between 40 and 60 scenes. This isn't set in stone – like I said, there's no real limit, and a film can have as many scenes as a director wants. But the fact that The Irishman has close to 300 scenes coupled with the fact that Scorsese admitted this many scenes made the film difficult, indicates the movie is going to be rather epic.
The Irishman reunites Scorsese with past collaborators Robert De Niro and Joe Pesci, who was previously retired and talked into coming back to acting for the film. The movie also marks Scorsese's first time working with Al Pacino. Harvey Keitel also stars, along with Anna Paquin, Bobby Cannavale, Ray Romano, Stephen Graham and Jesse Plemons. The film is based on Charles Brandt's I Heard You Paint Houses, a true crime book about Frank Sheeran, a union official with mob connections who claimed to be involved with the murder of Teamster boss Jimmy Hoffa (played by Pacino).
There's no set release date for The Irishman, but rumor has it the film will arrive on Netflix in 2019.