The First Draft Of Denis Villeneuve's 'Dune' Is Done, Pre-Production Begins "Soon"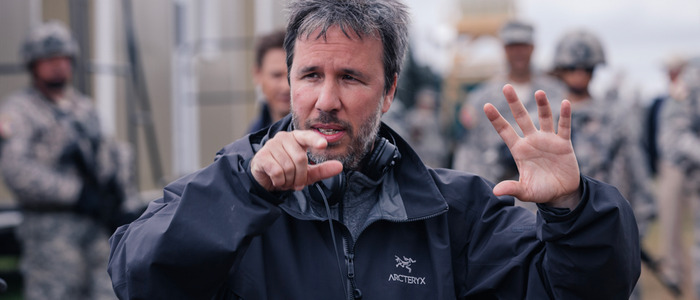 Denis Villeneuve's Dune adaptation is finally coming together. The French-Canadian director gave an update on his highly anticipated take on Frank Herbert's notoriously difficult-to-adapt sci-fi series, which has challenged and felled great directors like David Lynch, Ridley Scott, and Alejandro Jodorowsky. Now Villeneuve is stepping up to the plate with his two-part adaptation, having already completed the first draft of the screenplay with screenwriter Eric Roth. And now with the draft of the screenplay out of the way, Villeneuve confirmed that he plans to start pre-production on the film "soon."
Prior to boarding the plane for the Cannes Film Festival, where Villeneuve sits on the jury, the filmmaker gave Quebec publication La Press an update on his Dune adaptation (translation via Reddit):
"Eric Roth has written the first draft and then I worked on it on my side. I have not had such fun creatively since Incendies! I wish I could direct both movies at the same time but it would have been too expensive. We'll do them one at a time."
Villeneuve added that he plans to start pre-production on the film "soon." He didn't confirm whether the first draft of the screenplay would solely be for the first film, but he likely has the broad strokes for both parts of the adaptation planned.
Recently, Villeneuve had mused that his Dune adaptation would take two films, shot over the course of two years. "Dune will probably take two years to make. The goal is to make two films, maybe more," he told Rendez-Vous du Cinema Quebecois. While he's sticking by his vision of splitting the dense sci-fi novel into two movies, it seems like this ambitious endeavor will take more than two years.
A two-parter is probably the best course of action for Villeneuve to tackle Herbert's classic 1965 novel. The story is loaded with convoluted world-building and political, scientific, and social themes that any director would have trouble condensing into a two-hour film. The last time Dune graced the big screen was in Lynch's poorly received 1984 adaptation, which the director himself formally denounced.
But Villeneuve's vision is daunting to say the least. Just to adapt the first novel, he'll have to dedicate four-plus years to the two-film project. Though I would always be happy to see Villeneuve take on countless big-budget sci-fi projects, I hope it doesn't take him away from the smaller, independent projects where he delivers some of his best work.