Peter Jackson Might Make A DC Film (Unless He Does Amazon's 'Lord Of The Rings' Series Instead)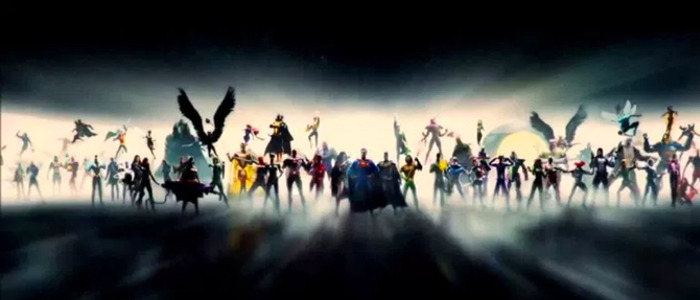 Peter Jackson has kept something of a low-profile recently, but a new report indicates he's ready to get back in the game. The filmmaker is weighing two different options: he'll either join the DCEU for a new film, or he'll head over to Amazon to help with their very expensive Lord of the Rings TV show.
Which would you rather see?
Peter Jackson joining the DCEU
Peter Jackson involved with Amazon's Lord of the Rings series
For me, this is a bit of a toss-up. Jackson has already devoted so much time to Lord of the Rings, that I'd like to see him do something new. Then again, I'm sure Amazon could use his input since he understands that world.
On the other hand, the DCEU is in desperate need of some new talent to pull their superhero movies out of the gutter. Perhaps all these thoughts, and more, are on Jackson's mind right now as he weighs his options, because TheOneRing.net, who usually have some keen insight into Jackson's goings-on, have revealed that the filmmaker and his crew are trying to decide right now between DCEU or Amazon's Lord of the Rings show.
Decisions are being made by Peter Jackson and his NZ crew:

Return to Middle-earth with Amazon, or play in the DC Universe? pic.twitter.com/tjF7B0PSAX

— TheOneRing (@theoneringnet) May 9, 2018
I suppose one question now is: which DCEU film is Jackson considering? Could it be the long-rumored Man of Steel sequel? Or something completely different? Aquaman, Wonder Woman 2, Shazam, the Harley Quinn movie and New Gods all have directors already, so they're out. A Man of Steel sequel, if one is even going to happen, might be a good fit for Jackson. Or, again, this could be an entirely new DCEU film we know nothing about yet.
Then there's Amazon's Lord of the Rings. We previously reported that Jackson was considering joining the project. Apparently, Jackson's lawyer "helped start a dialogue between Jackson and Amazon," and now everyone is waiting to see if Jackson wants to be involved or not. Amazon plopped down a lot of money to get the rights to Lord of the Rings, and they're willing to spend a billion dollars on the damn thing. With that in mind, I don't think it's out of the realm of possibility to say Amazon might make Jackson a very sweet lucrative offer, giving the filmmaker the extra incentive to join the show.
The fact that Jackson is determined to pick one of these projects instead of both suggests that if Jackson does join the Amazon Lord of the Rings series, he's going to have some very hands-on involvement. If this were simply a matter of consulting, he probably could easily to both Lord of the Rings and the DCEU film. Hopefully, we'll know soon which project he lands on.