'Fast And Furious' Spin-Off 'Hobbs And Shaw' Shifts Release Date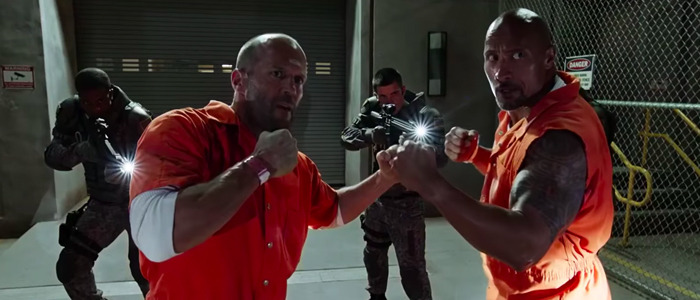 Universal's upcoming Fast & Furious spin-off Hobbs and Shaw is pumping the brakes and delaying its release date. The upcoming movie, which stars Dwayne Johnson as the perpetually-oiled-up Luke Hobbs and Jason Statham as the Han-murdering Deckard Shaw, will still come out in 2019. Find out the new Hobbs and Shaw release date below. 
Hobbs and Shaw Release Date
The spin-off film was originally set to race into theaters on July 26, 2019, but it will now arrive one week later, on August 2, 2019. That puts it up against Fox's New Mutants (assuming that film holds to its date, since it's already been moved once), Paramount's family-friendly Dora the Explorer, and an untitled Warner Bros. event film.
Why is Universal Changing Lanes?
Maybe Universal is worried about the staying power of Disney's The Lion King, which debuts a few weeks earlier on July 19, 2019? But pushing the release date by a week means it's now one week closer to the release of Artemis Fowl and Quentin Tarantino's Once Upon a Time in Hollywood, both of which arrive on August 9, and both of which will presumably share at least a portion of the demographic who would come out to see Hobbs and Shaw.
It's unlikely that the studio would organize a release date shift solely to give a visual effects vendor more time to complete their work – especially this far in advance, and on a film that ideally will be more focused on practical stunts than CG. That means there could be something else afoot here that I may not be seeing. If another studio makes a move in the next few days, maybe this shift will make more sense to us in retrospect.
We still don't know the plot of Hobbs and Shaw, but David Leitch (Deadpool 2, Atomic Blonde) is directing and writer/producer Chris Morgan – who has written every Fast & Furious movie since 2006's Tokyo Drift – wrote the screenplay.