Margot Robbie Officially Joins Quentin Tarantino's 'Once Upon A Time In Hollywood'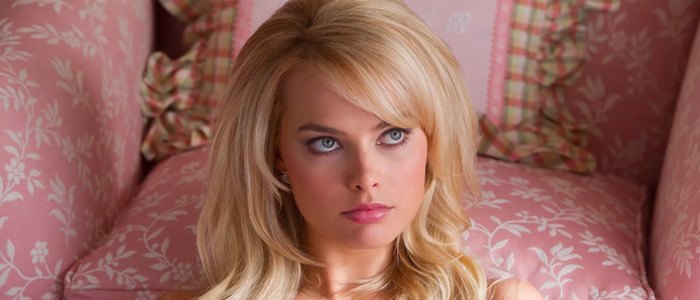 It's been a rumor for months, and now it's official: Margot Robbie will play Sharon Tate in Quentin Tarantino's Once Upon A Time In Hollywood. Robbie joins an increasingly impressive cast lead by Leonardo DiCaprio and Brad Pitt.
Margot Robbie has confirmed to IndieWire that she will be joining the cast of Tarantino's latest, Once Upon A Time In Hollywood. "Tarantino is one of my bucket-list directors," the Wolf of Wall Street actress said. "As long as I can remember, I've been a huge Tarantino fan." The actress then added:
"Beyond anything, I've just always wanted to see him work. And I want to see how he runs a set, and how he directs people, and what the vibe is onset, and what's in the script, and then what happens on the day. I'm just fascinated by all of it, fascinated. So it's going to be a crazy experience to witness it firsthand. It's something I've always dreamed of doing."
Robbie will playing actress Sharon Tate, who was murdered by members of the Manson Family in Benedict Canyon, Los Angeles. Tate was the wife of filmmaker Roman Polanski, who will also be featured in the film as a character. While Tarantino's film will use the Manson Family murders as a backdrop, Once Upon A Time In Hollywood isn't exactly a "Manson Family movie." Instead, the film has been described as a Pulp Fiction-style movie with multiple narratives, all taking place in Hollywood in 1969.
Leonardo DiCaprio is playing a former Western TV star named Rick Dalton who finds himself struggling to stay relevant in Hollywood. Brad Pitt will play DiCaprio's longtime stunt double, Cliff Booth. As it turns out, Rick has a famous next door neighbor: Sharon Tate. "I've been working on this script for five years," Tarantino said, "as well as living in Los Angeles County most of my life, including in 1969, when I was 7 years old...I'm very excited to tell this story of an L.A., and a Hollywood that don't exist anymore. And I couldn't be happier about the dynamic teaming of DiCaprio & Pitt as Rick & Cliff."
Robbie is the latest addition to an already impressive cast. In addition to DiCaprio and Pitt, Burt Reynolds, Kurt Russell, Tim Roth and Michael Madsen are all expected to join the film. Reynolds will be playing George Spahn, who rented his land to Charles Manson and his family. Russell, Roth and Madsen will play smaller, still-unidentified roles.
"It takes place during the 1969 Hollywood era at the height of the counterculture explosion, at the time of the hippie revolution," Tarantino said. "During the summer, little by little, block by block, we'll be transforming Los Angeles in the psychedelic Hollywood of 1969."
When it comes to playing the tragic real-life person Sharon Tate, Robbie told IndieWire she feels a responsibility to get the performance right:
"I feel a responsibility with every character I play, whether they're fictional or real life...To play her right, play her truthfully, and kind of understand her emotional journey."
Once Upon A Time In Hollywood opens on August 9, 2019.