The Morning Watch: 'Guardians Of The Galaxy Vol. 2' VFX, Robert Rodriguez Talks 'Alita: Battle Angel' & More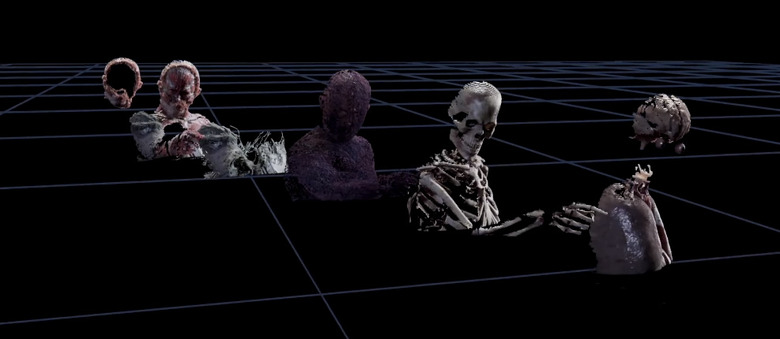 The Morning Watch is a recurring feature that highlights a handful of noteworthy videos from around the web. They could be video essays, fanmade productions, featurettes, short films, hilarious sketches, or just anything that has to do with our favorite movies and TV shows.
In this edition, a Guardians of the Galaxy Vol. 2 visual effects breakdown shows off the digital work that went into creating a variety of elements during the climactic third act. Plus, Robert Rodriguez and Jon Landau talks about the inception of the upcoming James Cameron produced sci-fi movie Alita: Battle Angel, and Bill Hader shows off some of his more obscure impressions.
First up, Weta Digital shows off some of the visual effects work that went into several key sequences from the third act of Guardians of the Galaxy Vol. 2. Perhaps the most fascinating effect is that of Ego reforming his human body after being blasted to hell by Star-Lord. There are so many layers used to create the body from nothing.
Next up, director Robert Rodriguez and producer Jon Landau talk about the James Cameron produced manga adaptation Alita: Battle Angel with SyFy. They talk about the inception of the movie, what Cameron brought to the table for the story, and how they aimed to create photo-realistic visual effects that emulated the original anime character design.
Finally, Bill Hader showcases some of his more obscure impressions on Jimmy Kimmel Live that you may not even be familiar with. But it just goes to show you how much the comedian likes to mess around with emulating the voices and mannerisms of people from all walks of life, and that's part of what makes him so good at that kind of comedy.