'Lethal Weapon' TV Series Star Clayne Crawford Fired, Fox Searching For Replacement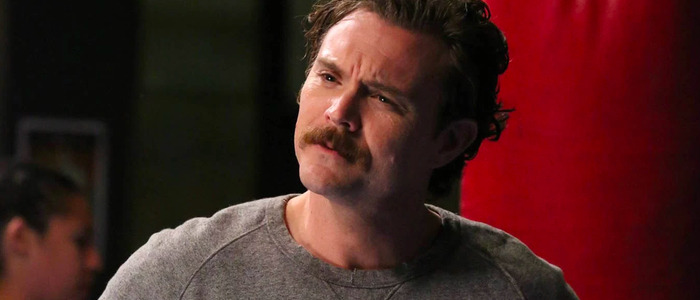 Fox's Lethal Weapon TV series is suddenly in danger following the firing of star Clayne Crawford. Crawford had previously been accused of "emotional abuse and creating a hostile environment" on set. Now it looks like his behavior has caught up with him.
Lethal Weapon, inspired by the film series of the same name, needs a new star. THR reports Clayne Crawford, who played Martin Riggs (a role originated by Mel Gibson) has been fired from the Fox series. Now studio Warner Bros. Television is hoping to replace Crawford to save the show. Stories about Crawford's behavior on set came to light recently, when Deadline ran a story saying the actor "has been disciplined several times over complaints of emotional abuse and creating a hostile environment."
The situation got so bad that other actors and crew members claimed they felt uncomfortable being on set with Crawford. Crawford later took to Instagram and admitted the reports were true, but also claimed he had remedied the situation by meeting with Human Resources. He also issued an apology, saying: "I an incredibly sorry if my passion for doing good work has ever made anyone feel less than comfortable on our set, or feel less than celebrated for their efforts. Furthermore, I apologize to all the crew and cast for any negative attention Lethal Weapon is receiving because of these incidents."
You can read the full statement below:
Crawford also completed therapy and shared a chunk of his paycheck with people who suffered the brunt of his on-set outbursts. But this, coupled with the apology, was apparently too little, too late, and now Crawford is out of a job.
Like the movies that inspired it, the Lethal Weapon TV series focuses on cops Martin Riggs (Crawford) and Roger Murtaugh (Damon Wayans) "as they combat crime in Los Angeles. Following the death of his wife and their unborn child, ex-Navy SEAL Riggs moves to California in search of a new start at the LAPD, where he is paired up with Murtaugh, who recently suffered a near-fatal heart attack. The newcomer's tendency to not look before he leaps clashes with Murtaugh's more considered technique, but when they look past the surface friction, they see the partnership might give them what they need."
The show has performed fairly well for Fox, but now the fate of the series is up in the air. Per THR, Fox and Warner Bros. Television have until June 30, when options on the rest of the cast expire, to make a decision about the future of Lethal Weapon. THR also says that several actors have been offered the opportunity to take over Crawford's role, but all have ultimately passed.