FX Reveals 'Mayans MC' Trailer, Teases 'Fargo' Return In 2020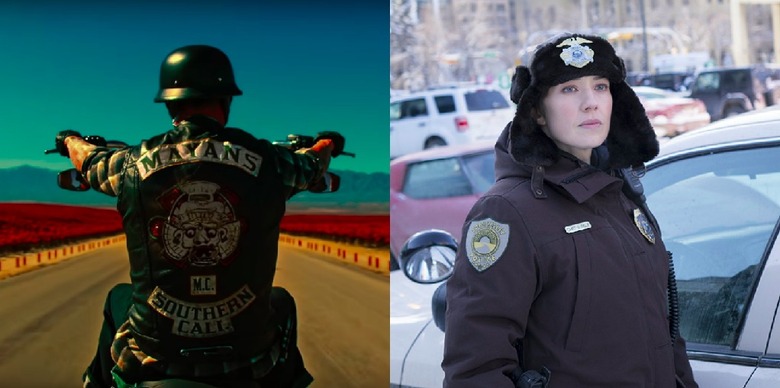 The FX TV show slate is looking strong, even as the cable network series pushes back the return of one its most acclaimed series. The network's new Sons of Anarchy spin-off, Mayans MC, has released its first teaser trailer, promising even more biker gang brutality and hyper-masculinity.
But as FX looks to revive the Sons of Anarchy franchise, one of its flagship shows has just been delayed a little longer. The earliest we'll probably see Fargo season 4 will likely be 2020.
FX released the first teaser trailer for their upcoming Sons of Anarchy spin-off series, Mayans MC. The series follows the Reaper's rivals-turned-allies, the Mayans Motorcycle Club.
Mayans MC Trailer
The  short teaser is set to a Spanish-language cover of the Rolling Stones' "Paint It, Black," which eerily plays over the members of the Mayans motorcycle gang riding down a highway. Flowers die as they pass, as they begin their new reign of chaos and destruction along the Mexican/California border.
Set after the events of Sons of Anarchy, Mayans, MC follows EZ Reyes (J.D. Pardo) when he gets out of prison and falls in with the Mayans MC, an outlaw motorcycle club on the California/Mexico border. EZ's American Dream was derailed by cartel violence, and now he joins the other side of the law. Edward James Olmos and Sarah Bolger also co-star.
Mayans, MC is created by Sons of Anarchy's Kurt Sutter and Elgin James. The first season, which premieres fall 2018, will be 10 episodes.
Fargo Season 4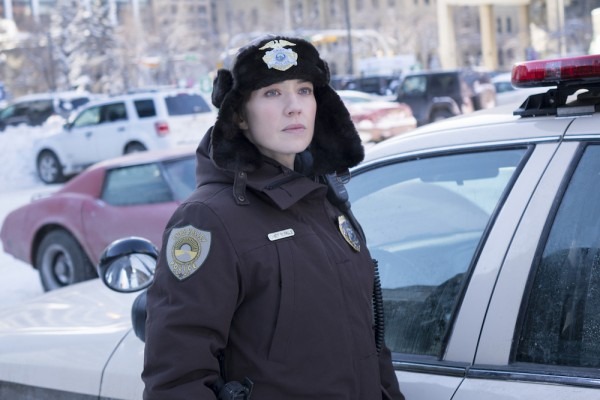 But as FX revs up for a full fall season, its 2019 slate is missing one of its most acclaimed series: Noah Hawley's acclaimed anthology series Fargo. The crime drama has had a late start to its fourth season, with Hawley recently stating that season 4 likely won't start shooting until 2019 and that returning that same year was "a long shot."
Now executive producer Warren Littlefield has confirmed that we probably won't see Fargo again until 2020. Littlefield told Entertainment Weekly that Fargo won't start shooting until the fall of 2019, making it virtually impossible for the season to air before 2020.
"We have a year, and we have a city [that season 4 takes place in]. The plan would be to go into production and start shooting in the fall of 2019. Noah has a lot on his plate. Noah knows when it is and where it is, and he'll commence writing that after he shoots his feature with Fox Searchlight this summer. So in the fall, he'll begin writing and with Fargo we generally have most of the scripts written before we go into production."
But the delay has its reasons: Hawley has had his hands full. The Fargo creator is developing Pale Blue Dot, a sci-fi film starring Natalie Portman as a female astronaut losing her grip with reality. Meanwhile, you can watch his other FX series, Legion, which is currently airing its second season.