'Sherlock Holmes 3' Will Be Released Christmas 2020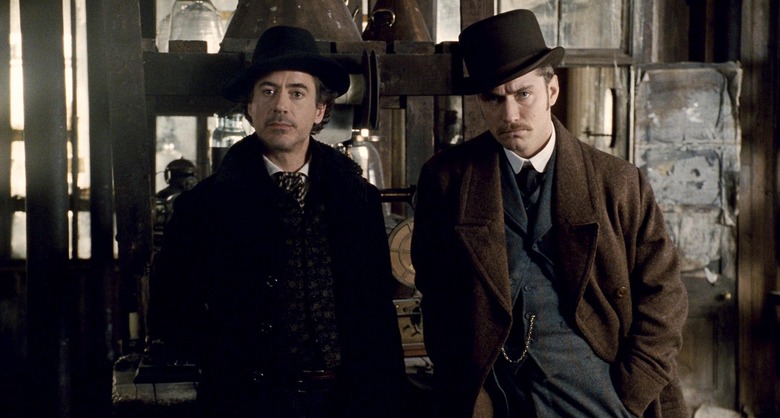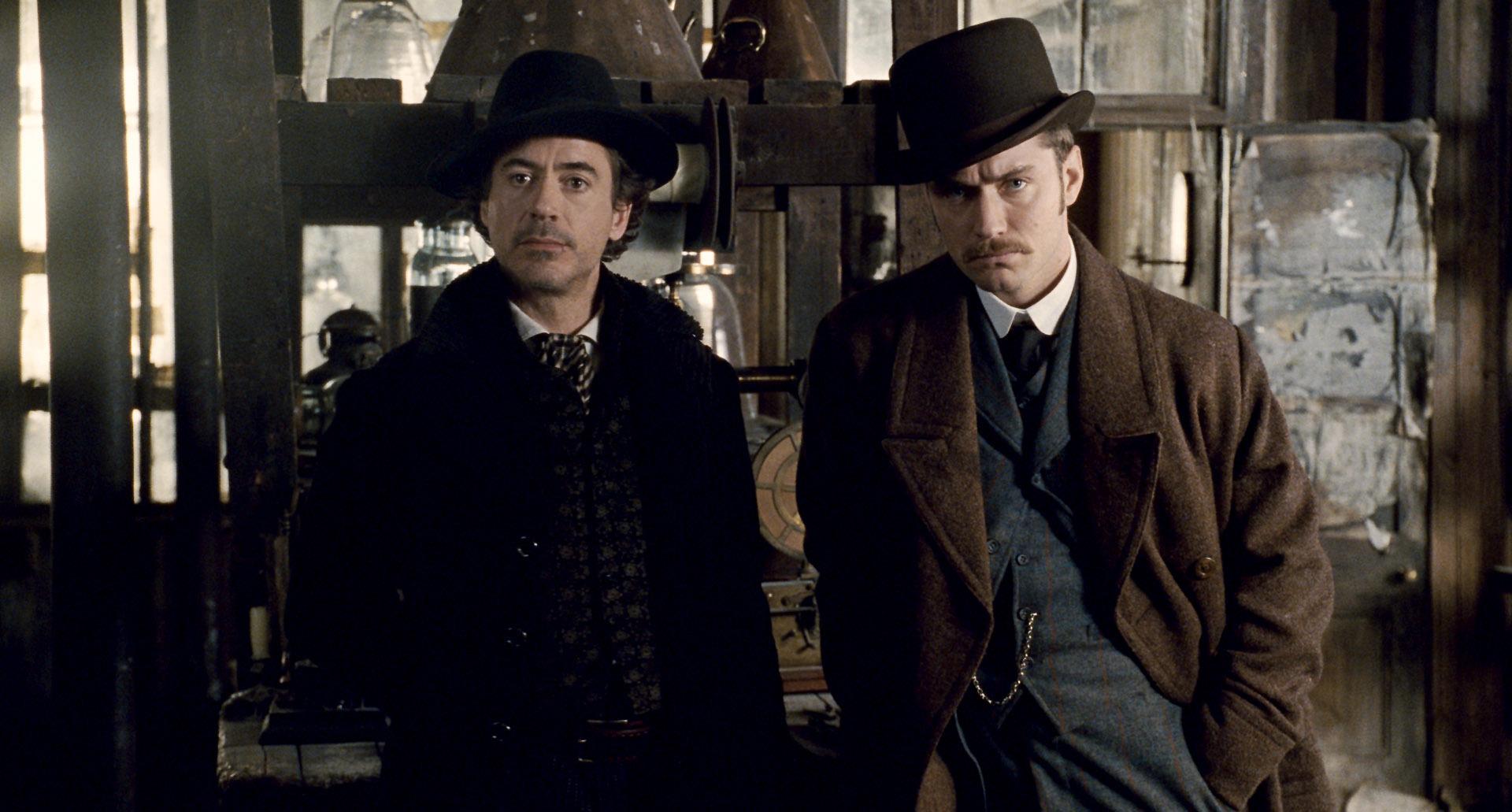 It has been seven years since we last saw Robert Downey Jr on the big screen as detective Sherlock Holmes, but Warner Bros has finally announced Sherlock Holmes 3 for Christmas 2020. Both stars Robert Downey Jr. and Jude Law are on board to reprise their roles as Holmes and Watson respectively. Hit the jump to learn more about the Sherlock Holmes 3 release date.
The long-awaited Sherlock Holmes 3 will finally make its way into theaters worldwide on December 25, 2020. It is unknown yet if Guy Ritchie, who directed the first two installments, will return for the threequel, or if Warner Bros will be taking on a new director. Last we heard was that Ritchie was interested in returning for the third film.
Chris Brancato (Hannibal) penned the script for the film. Last we heard in October 2016, Warner Bros. put together the writers' room with Team Downey, Robert Downey Jr.'s production shingle with his wife Susan Downey. Last spring, James Coyne was said to be working on the script, but he's not mentioned in the latest report so perhaps he's fallen away. Long before that Drew Pierce was working on the screenplay. Producer Joel Silver has been hyping up this sequel for some time, and has said that it will not be the last Sherlock Holmes sequel.
The Christmas weekend 2020 release date is a big vote of confidence from Warner Bros as the winter movie season is already becoming crowded. James Cameron's Avatar 2 is still scheduled to hit theaters on December 18, although knowing that franchise it could easily get pushed back again. Walt Disney Pictures has the 23rd of December earmarked for an unannounced live-action film (very possibly a Star Wars movie), and Universal and Illumination Entertainment's Sing 2 is set to hit theaters also on December 25.
Sherlock Holmes and Sherlock Holmes: A Game of Shadows both opened over the Christmas holiday. The first hit in 2009, while the sequel came shortly after in 2011. The first film earned $524 million worldwide on a $90 million budget and the sequel made a respectable but not fantastic $545.5 million on a higher $125 million budget (to be fair, it went up against Mission: Impossible – Ghost Protocol).