'Pet Sematary' Remake Screenwriter Says New Film Will Be One Of The Scariest Stephen King Adaptations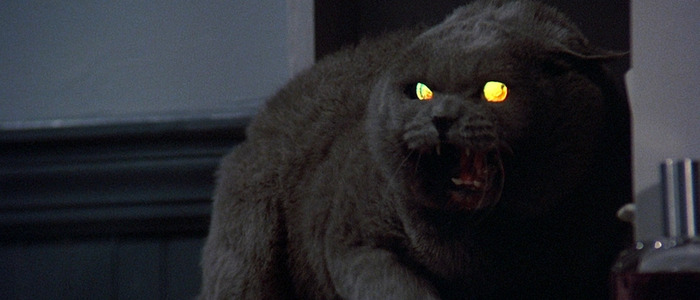 Pet Sematary remake screenwriter Jeff Buhler offered an update on the upcoming Stephen King adaptation, and everything he said about the film sounds pretty darn exciting. As Buhler tells it, he and directors Dennis Widmyer and Kevin Kolsch are setting out to make one of "the scariest Stephen King adaptations ever."
It's a great time to be a Stephen King fan. Adaptations of King's work are in high-demand, and several high-profile takes on King's books will soon be headed for theaters. One such film is the new Pet Sematary remake, starring Jason Clarke and John Lithgow. The film comes courtesy of Starry Eyes filmmakers Dennis Widmyer and Kevin Kolsch and Midnight Meat Train screenwriter Jeff Buhler. Buhler spoke with Dread Central about the remake, and almost everything he said has made me even more excited for the project.
"When we first started our conversations, Dennis and Kevin and I really connected around the idea of bringing the story back to the source material, to find a modern telling of the book that really spoke to some of the big scenes and big moments that Stephen King had originally written," says Buhler, "and as much as all of us are huge fans of the original film, there are moments that are larger than life and feel borderline campy. Our desire was to tell a really grounded, character driven and psychologically horrific version of Pet Sematary, which in my belief, is the scariest book that King ever wrote."
I'm in agreement with Buhler on that last part. I've read almost all of King's novels, and while I'm a fan of a large portion of his books, Pet Sematary is the only King novel that ever really scared  me. There's a feeling of absolute dread that permeates through the entire book, to the point where it almost becomes unbearable.
As for what audiences can expect from this new take on Pet Sematary, Buhler said:
"There may be Victor, there may be some Zelda, and there will definitely be some Louis and Rachel and Gage and Ellie. I will say this, if you love the book, you'll love this movie. (Directors) Dennis and Kevin are both such visionaries in terms of how they've approached it, from not only a horror standpoint but also a character standpoint, and it's been really gratifying to work with those guys. I think we're on track to it make one of the scariest Stephen King adaptations ever! That's our goal anyway."
Again: all of this sounds great, and I want to see it immediately. Pet Sematary tells the story of a doctor who moves his family to a small rural Maine town, and quickly discovers a cursed burial ground behind his house. The burial ground has the power to resurrect the dead, and sure enough, that's exactly what happens. So far, Jason Clarke and John Lithgow have joined the cast, and I hope we'll hear about more casting soon.
Pet Sematary hits theaters April 19, 2019.