Sequel Bits: 'Puppet Master', 'Men In Black', 'It Chapter 2', 'Doom', And More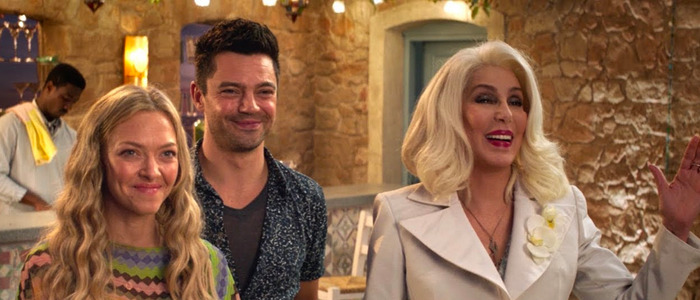 In this edition of sequel bits:
Puppet Master: The Littlest Reich coming this August
Chris Hemsworth offers an update on that Men In Black reboot
Andy Muscheitti says It: Chapter 2 will be even scarier than the first
Hey, they're making a new Doom movie, I guess!
Jason Statham teases a Meg franchise
Chris Pratt interviews his Jurassic World: Fallen Kingdom co-stars
A Hotel Transylvania 3 sneak peak is here, if you want that sort of thing
Oh good, here comes Peter Rabbit 2
The new Mamma Mia! Here We Go Again poster is here (we go again)
Scott Adkins joins the Ip Man 4 cast
There's a new Puppet Master movie on the way, and I couldn't be more thrilled. Produced by  Cinestate, the entertainment company that recently acquired and revived Fangoria, Puppet Master: The Littlest Reich has been picked up by RLJE films for an August 2018 release. The film revives the horror franchise about a group of killer puppets. The story focuses on Edgar (Thomas Lennon), who returns to his childhood home following a divorce "to regroup his life. When Edgar finds a nefarious looking puppet in his deceased brother's room, he decides to sell the doll for some quick cash at a small-town convention celebrating the 30th Anniversary of the infamous Toulon Murders. Girl-next-door Ashley (Jenny Pellicer) and his comic book shop boss, Markowitz (Nelson Franklin), join Edgar for the doomed road trip. All hell breaks loose when a strange force animates the puppets at the convention, setting them on a bloody killing spree that's motivated by an evil as old as time." Oh, and Udo Kier is in the film as well. Give this to me now, please.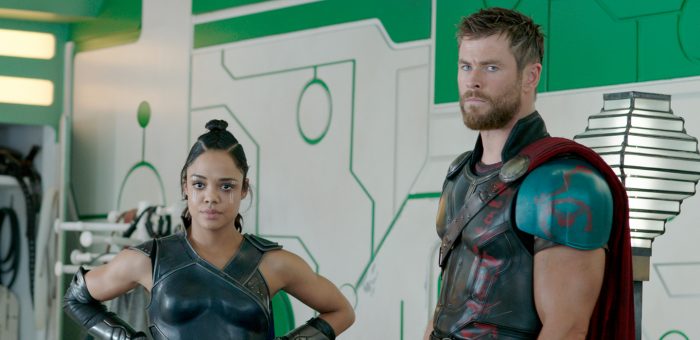 Men In Black is being rebooted with very attractive people Chris Hemsworth and Tessa Thompson in the leads. The film, set to hit theaters June 14, 2019, will reunite Hemsworth and Thompson for the first time since Thor: Ragnarok, and will apparently feature a much more global story, rather than the first Men In Black, which was set primarily in New York City. Speaking with Variety, Chris Hemsworth offered an update on the project, saying that everyone involved is trying to make the new Men In Black seem "unique and different" while also making "something pretty epic and fun":
"We're developing the script now. We're basically trying to put a lot of humor in to it like the previous ones. These are obviously some big big shoes to fill, so we're working our butts off on it to make something pretty epic and fun. They're trying to change up the locations, make it feel unique and different to the last ones as well. So I think you might even see some different countries, maybe. Some different cities than you've seen in the previous Men In Black movies."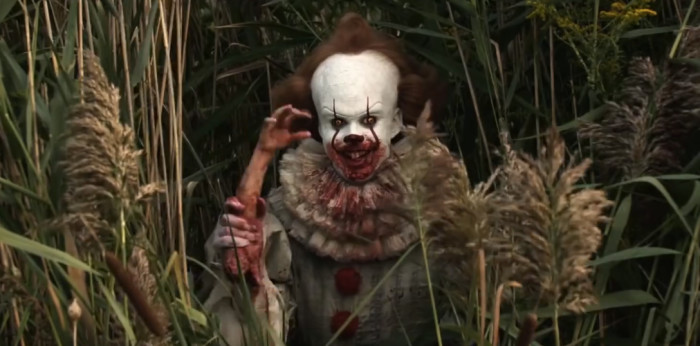 Andy Muschietti is gearing up to start filming It: Chapter 2. Jessica Chastain has officially joined the cast, and James McAvoy and Bill Hader are in talks to star in the highly-anticipated horror sequel which will continue to adapt Stephen King's massive novel. Anyone who has read the book knows the basic story of the sequel: the Losers' Club is all grown up, and they have to return home to Derry, Maine to battle the evil Pennywise the Clown (Bill Skarsgard) once again. That said, there are bound to be differences between book and film with the sequel, just as there were with 2017's It, so we don't know entirely what to expect. One thing we can expect, though – at least according to Muschietti – is something even scarier than the first film. During a presentation at CinemaCon, Muschietti teased his horror sequel as being "scarier and more intense" than the first film, and then advised the crowd "bring your adult diapers." King of gross, Andy. Kind of gross. It: Chapter 2 opens September 6, 2019.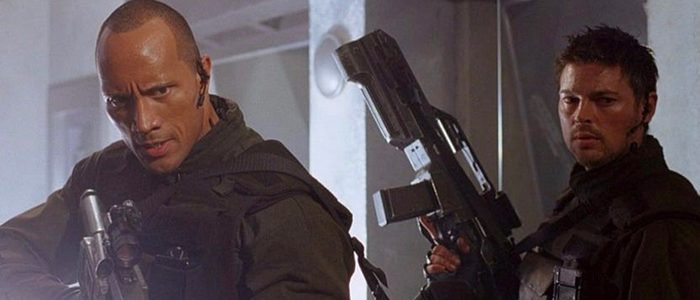 Remember Doom, the movie adaptation of the popular video game about space marines fighting demons from hell? It starred Dwayne "The Rock" Johnson and some really bad CGI. Well, they're making a new Doom movie! And it's going direct to VOD. Variety reported the news of the new Doom film, and added the news that the film would be headed to VOD. Dread Central reports that Autonomous FX, who worked on films like Sinister, I Spit On Your Grave, Stan Against Evil, and Abraham Lincoln: Vampire Hunter, will be handling creature design.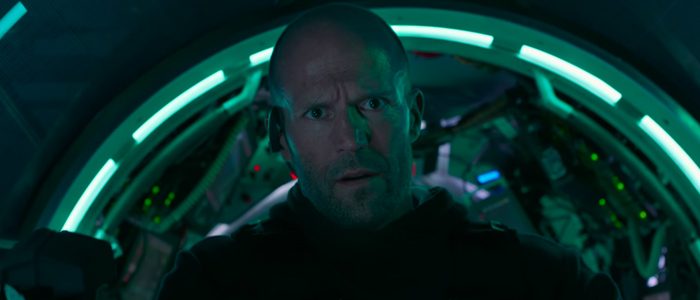 I don't know about you, but I'm more than ready for the Jason Statham vs. Giant Shark movie The Meg. The film is based on the book Meg, by Steve Alten, and as it turns out, Alten also wrote a sequel – a book called The Trench. So does this mean we might get more than one Meg film? Maybe, if it makes money! At least, that's what star Jason Statham says. Speaking with EW, Statham offered a refreshingly honest answer about Meg franchise potential. "I think it's like anything in this day and age — if it makes money, there's obviously an appetite to make more money," the actor said. "And if it doesn't do well, they'll soon sweep it under the carpet. But that's the way Hollywood works. Everyone tries to make a good film, and it lies in the hands of the audience. People are the ultimate decider; the audience is the decider of whether anything gets to be a sequel or no." So there you have it: if you want more Meg films, go see The Meg when it hits theaters August 10, 2018.
In the video above, you can watch Chris Pratt be his charming self as he interviews his Jurassic World: Fallen Kingdom co-stars Daniella Pineda and Justice Smith. Everyone talks about their memories of seeing the first Jurassic Park, and about working on the new Jurassic film. I'll be honest: there's not a lot here, and it's mostly a video that exists to show how friendly these actors are with each other. Which is fine. Jurassic World: Fallen Kingdom opens June 22, 2018.
Oh, thank god. They made a Hotel Transylvania 3. The franchise where Adam Sandler plays Dracula just keeps on keeping on, and here's a new sneak peek that looks at the film. In the sequel, Dracula and his "monster family as they embark on a vacation on a luxury monster cruise ship so Drac can take a summer vacation from providing everyone else's vacation at the hotel. It's smooth sailing for Drac's Pack as the monsters indulge in all of the shipboard fun the cruise has to offer, from monster volleyball to exotic excursions, and catching up on their moon tans. But the dream vacation turns into a nightmare when Mavis realizes Drac has fallen for the mysterious captain of the ship, Ericka, who hides a dangerous secret that could destroy all of monsterkind."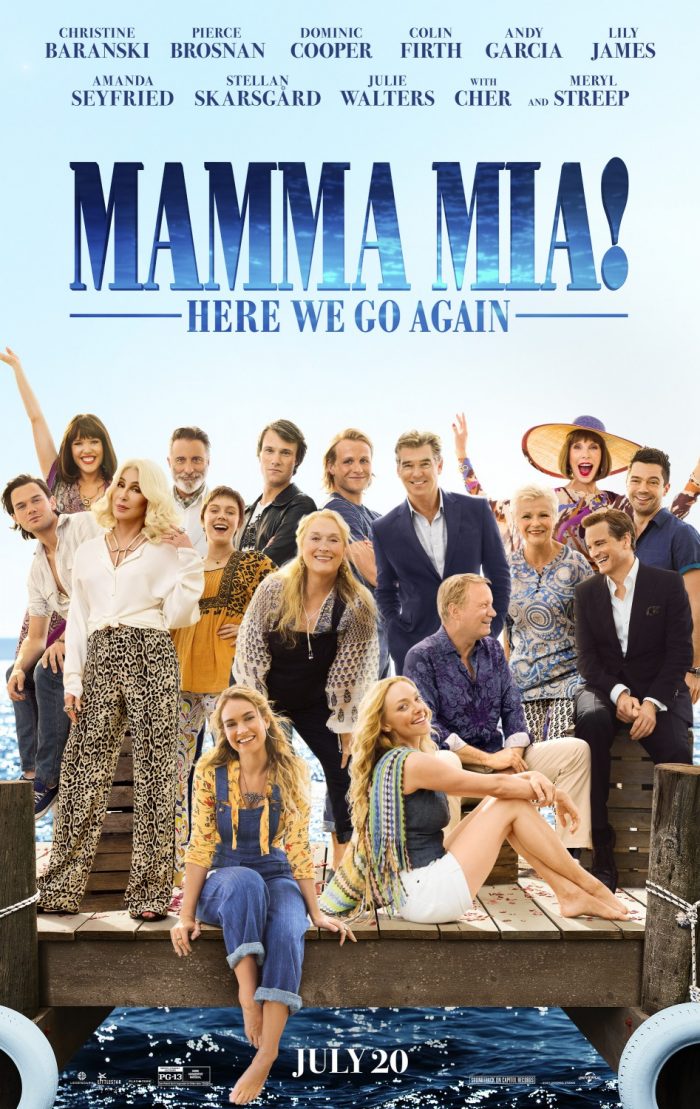 Mamma Mia! Here We Go Again is almost ready to sing and dance its way into theaters. Ahead of the impending summer release, here's a new very crowded poster, featuring the entire cast of the musical sequel. Feel free to tag yourself – I'm Andy Garcia's weird smiling face. The film will serve as both a prequel and a sequel, sort of like The Godfather Part II, but with more Abba songs. Mamma Mia! Here We Go Again opens July 20, 2018.
Professional ass-kicker Scott Adkins has joined the cast of Ip Man 4. Adkins confirmed the news himself on Instagram (and Twitter). The Ip Man series tells the story of Ip Man, a "Chinese martial artist, and a master teacher of Wing Chun. He had several students who later became martial arts masters in their own right. His most famous student was Bruce Lee." Donnie Yen plays Ip Man, and the combination of Scott Adkins and Donnie Yen in one movie might be too cool for the world to handle.