Ryan Murphy Wants To Make A #MeToo Anthology Series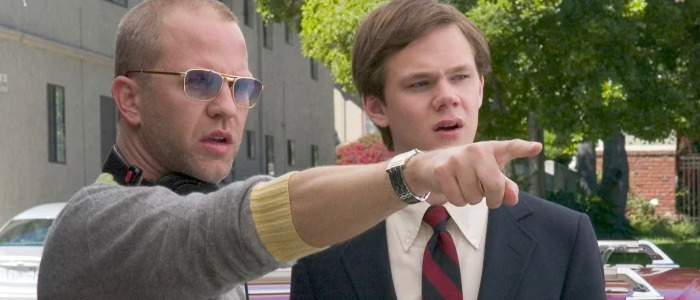 Ryan Murphy might be one of the busiest people working in TV, and he has no plans on slowing down. In a new profile, the prolific producer and creator reveals that he's mulling over a #MeToo-inspired anthology series that would draw upon the Harvey Weinstein scandal.
Ryan Murphy recently inked a major deal with Netflix, which will give him the opportunity to create even more TV shows. Murphy already has, among other things, American Horror Story, American Crime Story, Feud, 9-1-1, and the upcoming Pose, as well as the One Flew Over the Cuckoo's Nest webseries Ratched in the works. That might seem like enough for some people, but Murphy still has plenty of ideas cooking. In a new New Yorker profile, Murphy reveals that one of those ideas is another anthology series. The series is currently called Consent, and is inspired by the #MeToo movement against sexual harassment and assault.
It's not entirely clear if Murphy is definitely going to make the series, or if it's an idea he's moved on from, but per the New Yorker piece, Consent "would follow a Black Mirror model: every episode would explore a different story, starting with an insidery account of the Weinstein Company. There would be an episode about Kevin Spacey, one about an ambiguous he-said-she-said encounter. Each episode could have a different creator."
The story goes on to stress that the idea came to Murphy right around the time his deal with FX was ending, and before he had become fully set-up at Netflix. Which suggests that Consent might currently be in a state of limbo. If the show does happen with Murphy at the helm, it will likely happen at Netflix, since that's Murphy's new home. Of course, there's always a chance someone else will come along and make their own #MeToo-inspired show. The movement has gained massive momentum in the last year, and it seems almost inevitable that Hollywood and other creators will come calling and attempt to tell this type of story.
Murphy's idea for the series is certainly intriguing. I'll confess I used to be a bit of a Ryan Murphy agnostic – I think American Horror Story is kind of dreadful, and not in the way the show intends. But the Murphy-produced American Crime Story turned me around. The two seasons of that show – The People vs. O.J. Simpson and The Assassination of Gianni Versace – proved that Murphy could graft his signature style onto a controversial topic without going too over-the-top. A series devoted to the #MeToo movement demands a deft, caring touch – someone who can handle this sensitive subject matter in a non-exploitative way. We'll have to wait and see whether or not Murphy's potential Consent series can do just that.