'Avengers 4' Title Is Not Spoken In 'Avengers: Infinity War,' Russo Brothers Hint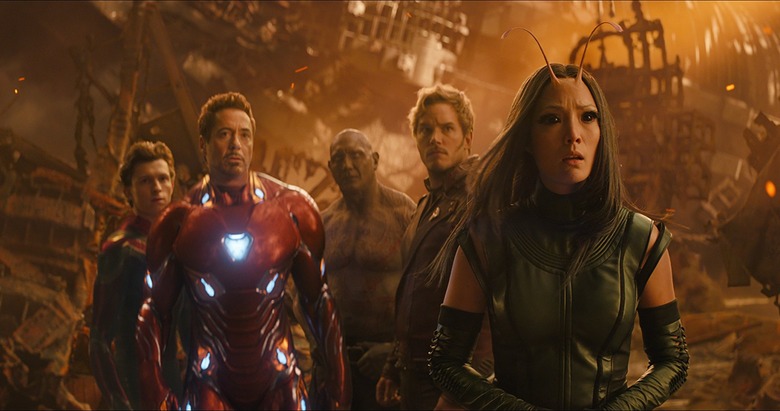 Welcome to day 37 of "What is the Avengers 4 title?" The still-unannounced title for the forthcoming Marvel film has been irking fans for more than a month now, and yet Avengers: Infinity War directors Joe and Anthony Russo remain tight-lipped on the matter.
And with nothing to do but wait for Avengers 4 to find out the fates of our favorite Marvel Cinematic Universe characters after the ending of Infinity War (oh, and watch Ant-Man and the Wasp, I suppose), we will continue our Avengers 4 Title Watch. In this edition: the Russo Brothers give us the tiniest notion of a hint — and maybe debunk a popular fan theory for the title.
In a conversation with Uproxx, Joe and Anthony Russo gave another hint at that ever-elusive Avengers 4 title:
Is the title of the fourth Avengers ever spoken in Infinity War?
Joe Russo: No.Okay, because people have been looking for clues in the dialogue.Anthony Russo: It's certainly grounded in the narrative that we have been following throughout the MCU – very well grounded...
While this may seem like a pretty terse non-answer, it actually tells us a lot about the Avengers 4 title. Namely, that it's probably not "Avengers: Endgame," which is the predominant theory floating around the interwebs at the moment. The title, which is based on a rather on-the-nose line from Doctor Strange (Benedict Cumberbatch) where he declares "This is the endgame," would have given the Avengers sequel a nice, ominous ring, but it looks like we can cross that one out thanks to Joe Russo. And there goes my prevailing theory that Avengers 4 would be called "Avengers: WHY is Gamora."
The Russo brothers also teased to ComicBook.com that, "The actual title is The Avengers: Almost Forever." (That's a joke.) But in all seriousness, Joe Russo ruled out any comics-based titles like "The Infinity Gauntlet, saying that they would be breaking new ground for the fourth Avengers:
"I don't think there are any comics that correlate to it. I think we're in pretty fresh territory with Avengers 4. If anything, I think it's interesting after to go back and look at some of the Marvel films and view them through a different lens. But I can't think of any comics in particular that would have value."
Avengers: Infinity War is now playing in theaters. Ant-Man and The Wasp opens in theaters on July 6, 2018. Captain Marvel will follow on March 6, 2019, with the untitled Avengers 4 finally hitting theaters on May 3, 2019.