'Luke Cage' Season 2 Trailer: Luke Cage Might Have Just Met His Match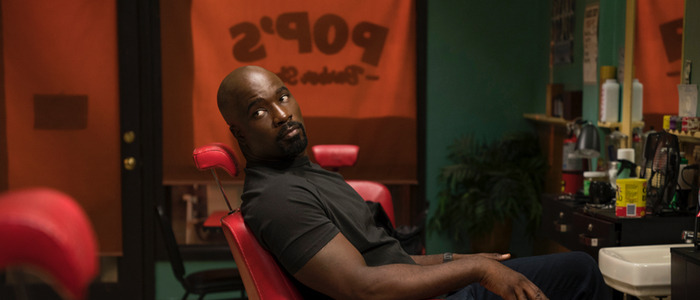 The first full Luke Cage season 2 trailer is here to get you pumped. Mike Colter returns as the super-strong, bulletproof hero, who this time finds himself up against an enemy who might actually be able to match his strength. Watch the Luke Cage season 2 trailer below.
Holy hell, this is a good trailer. I mostly like the first season of Luke Cage. Mike Colter made for a compelling lead, and Mahershala Ali made for a charismatic villain. But like most Marvel Netflix shows, Luke Cage season 1 overstayed its welcome and ran out of steam after about eight episodes. This trailer for Luke Cage season 2, however, looks a lot better. See for yourself.
Luke Cage Season 2 Trailer
What I particularly like about this trailer is that it appears all the origin story stuff that bogged down season 1 is gone, replaced with some serious ass-kicking and style. Every shot in this trailer looks better crafted and better realized than most of season 1. Best of all: Mike Colter appears to really be having fun with the part. The Luke Cage in season 1 was a bit more tormented. The Luke Cage in this trailer is much more easy-going about knocking down some fools.
Season 2 finds Luke going up against new villain John McIver (Mustafa Shakir), AKA Bushmaster – a villain who appears to be just as tough, and just as bullet proof as Luke himself. That could cause a problem. And of course, Rosario Dawson is back as the ever-present Claire Temple, a great character the Marvel Netflix shows continually sideline. Give her something to do!
Also appearing (although not featured in this trailer): Danny Rand, aka the Iron Fist. Ugh. Sorry. While Iron Fist was the worst Netflix Marvel show so far, the character worked much better in a supporting role in The Defenders. So perhaps his limited role in Luke Cage season 2 won't be so bad.
Cast members returning from season 1 include Simone Missick as Misty Knight, Alfre Woodard as Mariah Dillard AKA Black Mariah, and Theo Rossi as Hernan 'Shades' Alvarez. Gabrielle Dennis also appears. And here's some interesting info: actress Lucy Liu is directing the season 2 premiere.
One thing I'm wondering: will this show address the events of Avengers: Infinity War at all – especially the film's game-changing ending? Or are they just going to act like nothing happened?  We'll know for sure when all 13 episodes of Marvel's Luke Cage Season 2 premiere exclusively on Netflix on June 22, 2018.
After clearing his name, Luke Cage has become a celebrity on the streets of Harlem with a reputation as bulletproof as his skin. But being so visible has only increased his need to protect the community and find the limits of who he can and can't save. With the rise of a formidable new foe, Luke is forced to confront the fine line that separates a hero from a villain.