Jake Gyllenhaal Will Star In Leonard Bernstein Biopic For Director Cary Fukunaga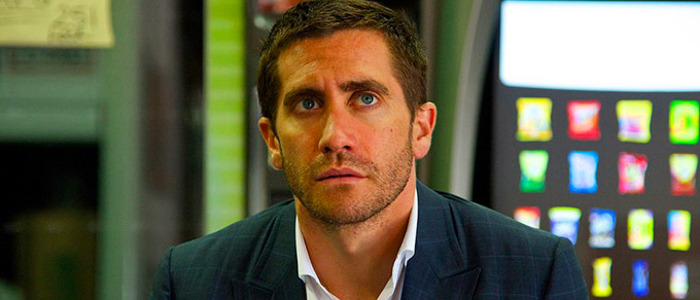 Leonard Bernstein, famous for composing the music for West Side Story and for being the only lyric anyone can remember from R.E.M.'s "It's the End of the World as We Know It (And I Feel Fine)", is getting a biopic courtesy of Cary Fukunaga. Now, it looks like Fukunaga has found his leading man: Jake Gyllenhaal.
Jake Gyllenhaal is coming for that Oscar, so you better watch out. The actor has joined Cary Fukunaga's new Leonard Bernstein biopic – a part that will likely offer Gyllenhaal the chance to rack up awards galore. Bernstein was an acclaimed composer, musician and conductor, responsible for the music of West Side Story, among other things. Bernstein was an outspoken figure, and often drew controversy for his political and personal opinions, including speaking out agains the Vietnam War. Fukunaga's biopic will chronicle Bernstein's rise to fame, and also his personal life – while the composer married Chilean-born American actress Felicia Cohn Montealegre, Bernstein was reportedly gay. Bernstein's West Side Story collaborator Arthur Laurents once said that Bernstein was "a gay man who got married. He wasn't conflicted about it at all. He was just gay."
"Like many people, Leonard Bernstein found his way into my life and heart through West Side Story when I was a kid," Gyllenhaal said (via The Playlist) "But as I got older and started to learn about the scope of his work, I began to understand the extent of his unparalleled contribution and the debt of gratitude modern American culture owes him. As a man, Bernstein was a fascinating figure—full of genius and contradiction—and it will be an incredible honor to tell his story with a talent and friend like Cary."
Fukunaga added: "Bernstein's artistic passions changed the way generations understood and appreciated music. It's been wonderful collaborating with Michael and Jake on Bernstein's story as we endeavor to capture both the iconic person and artist. Jake is the perfect partner to help bring this story to life and to play this legend."
Gyllenhaal is a phenomenal actor who somehow always gets overlooked come award season (hey, Academy, where the hell was that Oscar nom for Nightcrawler?). Taking on this part seems to all but guarantee awards committees will pay attention – they love biopics, after all. Cary Fukunaga is an excellent filmmaker who doesn't work nearly as much as he should, and I'm very interested to see what he does with this material.
Interestingly enough, this is one of two possible Leonard Bernstein biopics in the works. Steven Spielberg recently held a table read for a secret project that was reported to be "an untitled biopic on iconic composer Leonard Bernstein." Spielberg is also making a remake of West Side Story, which, of course, features Bernstein's music. Whether or not Spielberg will go ahead with his Leonard Bernstein biopic now remains to be seen.