Guy Ritchie Returns To British Gangster Films With 'Toff Guys'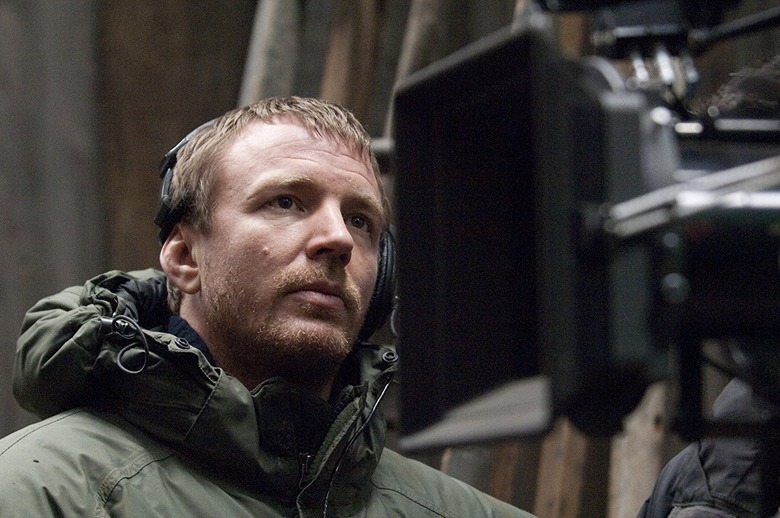 Guy Ritchie burst onto the scene with a string of hyper-stylized, hyper-violent British crime movies. With the one-two punch of Lock, Stock and Two Smoking Barrels and Snatch in 1998 and 2000, respectively, it was clear that a bold new crime caper director had entered the industry. But Ritchie has since expanded his catalogue, moving onto Sherlock Holmes mystery movies, sleek spy films, and Arthurian fantasy epics. All the while he kept his trademark slow-mo style, but it wasn't quite the same.
Now, Ritchie is returning to the British gangster genre that helped launch him to fame with Toff Guys.
Ritchie will be making a bold return to the era of Lock, Stock and Snatch with Toff Guys, a "stylized and inherently British drama," according to Deadline.
Ritchie will direct and produce Toff Guys, for which he also wrote the script alongside Marn Davies and Ivan Atkinson. CAA Media Finance and Rocket Science plan to introduce it at next week at Cannes to foreign and domestic buyers.
So what is Toff Guys about? Insiders told Deadline that the film is "about old money, new money, and show me the money" in a hyper-stylized film rife with the fast-talking, quirky characters that populated Ritchie's older films. Deadline continued:
"Pic is set at the intersection of Sexy Beast and Downton Abbey, and follows a very English drug lord attempting to cash out on his highly profitable empire by selling it off to a dynasty of Oklahoma billionaires."
It will be a pleasing return to Ritchie's roots after he wraps production on Aladdin, the live-action adaptation of the 1992 Disney animated classic. Since he helmed the first Sherlock Holmes in 2009, Ritchie has remained in the studio system's good graces, directing blockbusters like the Sherlock Holmes sequel, The Man from U.N.C.L.E., and King Arthur: Legend of the Sword. But his style has become increasingly bloated and bombastic (except for Man from U.N.C.L.E. — we still need that Man from U.N.C.L.E. sequel), so it may be a good move to return to the small British crime capers in which he first found success.