The Morning Watch: Mike Myers Pays Tribute To Verne Troyer, Adam Savage Builds 'Blade Runner' Blasters & More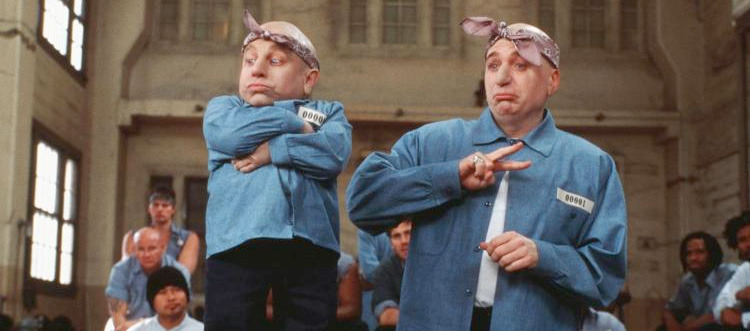 The Morning Watch is a recurring feature that highlights a handful of noteworthy videos from around the web. They could be video essays, fanmade productions, featurettes, short films, hilarious sketches, or just anything that has to do with our favorite movies and TV shows.
In this edition, find out some things you maybe didn't know about the beloved sci-fi comedy Bill & Ted's Excellent Adventure. Plus, watch Adam Savage and the crew from Tested build a snub-nosed blaster from Blade Runner, and listen to Mike Myers give a touching tribute to his late Austin Powers franchise co-star Verne Troyer.
Bill & Ted's Excellent Adventures is a mainstay of '80s comedy, but there are some things you might not know about the movie starring Keanu Reeves and Alex Winter. For example, did you know the time machine was originally going to be a 1969 Chevy van? Or that Paul Shore wanted to play the role of Ted?
Next up, Adam Savage and Tested do another one of their one-day prop replica builds, this time recreating the snub-nosed blasters from the classic 1982 sci-fi thriller Blade Runner. Aside from busting myths, this is what Adam Savage excels at the most, and it makes me wish I had his resources and skills to build prop replicas of my own like this.
Finally, in a recent appearance on Jimmy Kimmel Live, comedian Mike Myers gave a loving tribute to his late co-star Verne Troyer, who played his sidekick Mini-Me in the Austin Powers sequels. You can tell Myers didn't think of him as a punchline and he even gets choked up talking about the man who would become his friend