'Channel Zero' Season 4 Announces Title And Cast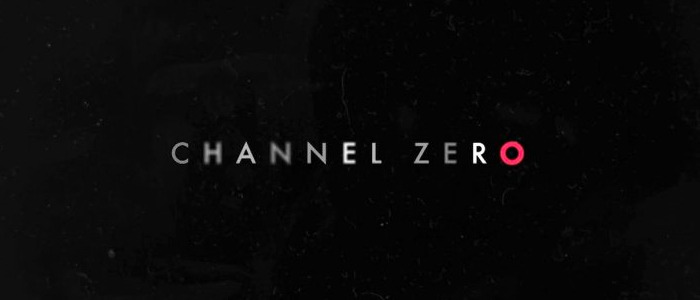 Channel Zero, one of the best horror TV shows that you're probably not watching, is gearing up for its fourth season. Channel Zero season 4 will be titled The Dream Door, and include Brandon Scott, Maria Sten, Steven Robertson, and Steven Weber among the cast.
Channel Zero Season 4
Are you watching Channel Zero on SYFY? I really hope you are, because it's a wonderful crafted, genuinely disturbing horror anthology series that puts the far-more-popular American Horror Story to shame. Created by Nick Antosca, Channel Zero draws upon "Creepypasta" – urban legends spread online – for its source material. Channel Zero season 3, subtitled "Butcher's Block", recently ended, and now Channel Zero season 4 is ready for its time in the spotlight.
The new season will be titled Channel Zero: The Dream Door, taking inspiration from the Creepypasta story The Hidden Door. In the original story, a married couple finds a hidden door in the basement of their Victorian home. Once they open the door, they find a staircase leading a secret, and physically impossible, room. And you better believe something disturbing is lurking in that room.
The story is very short, so it'll be interesting to see how Channel Zero fleshes it out into several episodes. The adaptation will follow "newlyweds Jillian and Tom, who have each brought secrets into their marriage. When they discover a strange door in their basement, those secrets start to threaten their relationship – and their lives."
The Cast
Brandon Scott (Greys Anatomy), Maria Sten (Straight Outta Compton), Steven Robertson (Elementary) and Steven Weber (Wings) will star in the new season. Scott, who actually appeared in season 3 as a different character, will play Tom, described as "a capable and thoughtful man who is deeply in love with his wife. But he's troubled when secrets from their past threaten the marriage."
Sten is Jillian, "a landscape designer who has just married her childhood best friend. They've just moved into the house where he grew up – a house they hope to transform, through their combined skills, into their dream home."
Steven Robertson will play Ian, "Tom and Jillian's next door neighbor, an open-minded psychology grad student who becomes involved in Tom and Jillian's bizarre experience with the mysterious door in their basement."
Steven Weber will  play Abel Carnacki, "Jillian's therapist. He has been listening to Jillian long enough to know about her trust issues and where they stem from. His quiet, controlled, almost hard to read tone is sometimes infuriating for Jillian, especially when she tries to talk to him about what — or who — was behind the door in their basement."
Evan Katz, who directed Small Crimes and Cheap Thrills, will helm the season.
The Best Horror Show On TV Right Now
Again, I can't stress this enough: if you love horror, Channel Zero is a must-watch. Each season has brought something new and exciting to the horror genre, while also drawing on well-established tropes. Last season, Butcher's Block, was one of the most disturbing seasons of the show yet.
"I've been a reader of Creepypasta for a long time, so I kind of had an archive in the back of my mind of stories that I loved," creator Nick Antosca told me when I interviewed him around the release of Butcher's Block. "Basically, we look for stories that have a great horror concept or a great image...something really strong to build off of [that] allows us room to be creative; room to create a world and build a mythology...Every season I think of as a kind of fan fiction of the original Creepypasta. In a way it's our version of – it's a new mythology of the original story. I've said this before, but I think of each season as kind of like a nightmare that you might have after reading the original story that it's based on."
Channel Zero: The Dream Door will premiere on SYFY later this year.