'The Toys That Made Us' Season 2 Trailer: LEGO, Star Trek, Transformers & Hello Kitty Get The Spotlight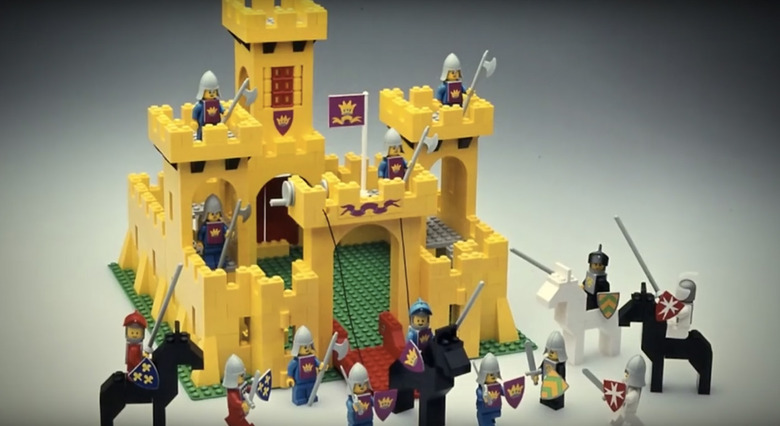 Netflix has an endless amount of great documentary programming in their streaming library and you really have to go our of your way to find much of it. But one documentary series that has really entertained audiences taps right into the sweet nostalgia spot by chronicling the history of the popular toys that we all love so much.
The Toys That Made Us debuted last winter and had four episodes focusing on the toylines for Star Wars, Barbie, G.I. Joe and He-Man. Now the series is coming back for a second season, and this time the show will be taking a close look at LEGO, Star Trek, Transformers and Hello Kitty. There are some fascinating insights into the creation of these toy lines, and even the most die hard collector might learn a thing or two.
Watch The Toys That Made Us Season 2 Trailer
The trailer for Season 2 of #TTTMU is here! Check it out and be sure to watch it on Netflix on May 25! pic.twitter.com/IbnQ90vwT9

— Toys That Made Us (@toysthatmadeus) May 2, 2018
Unfortunately there's not a better version of the trailer available, so for now you'll have to settle for the square version available on Twitter and Facebook. But at least the season looks informative and fun.
As someone who has always been more invested in Star Wars rather than Star Trek, I had no idea that the early toys for Star Trek were completely unrelated toys that just had the Star Trek name slapped on them. They look laughable and supremely disappointing for anyone who actually loved Star Trek at the time. Thankfully, the franchise ended up getting sorted out and has plenty of legit, awesome collectibles available from the final frontier.
Meanwhile, Hello Kitty is something that I have absolutely no knowledge of whatsoever. My experience with that brand extends as far as seeing people wear and play with the adorable little imported cat and references to the character in movies like Deadpool. So honestly, I'm interested in learning how that brand actually took off and became the pop culture giant that it is today.
For all you LEGO fans out there, here's a taste of what you'll get from the building block episode (via Nerdist):
How wild is it that LEGO specifically made their castle yellow so that kids couldn't use the bricks to build tanks? Sure, no one wants a yellow tank, but would that really stop kids from using the bricks to build whatever they want? When I was a kid a box of bricks brought endless possibilities and I would build anything I could dream up. Thankfully, LEGO has become much less cautious in that regard and now people can build anything and everything.
There's plenty more to learn about your favorite toys when the four new episodes from the second season of The Toys That Made Us arrives on Netflix on May 25, 2018.