MoviePass Backtracks, Resumes Its Popular "One Movie Per Day" Monthly Plan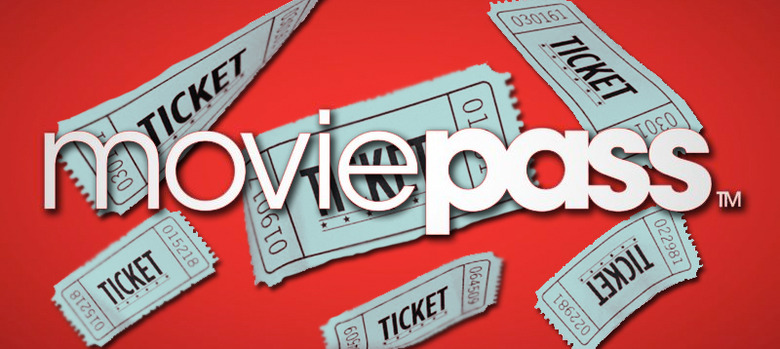 Thousands of subscribers flocked to MoviePass when it drastically dropped its prices last year and offered what seemed like an impossibly good deal: one movie per day for $9.95 a month. But nearly a year after the ticket-buying service began offering that popular MoviePass monthly plan, it seemed like that miraculous deal was dead. The company recently removed its "one movie a day" option, offering new users four movies a month instead — along with free iHeartRadio access. Naturally, this sparked a major uproar and more grumblings about MoviePass's questionable business strategy.
Now, a few weeks later, MoviePass is reverting to its superior "one movie a day" plan. Sorry, iHeartRadio fans.
MoviePass is once again allowing new subscribers to sign up for its popular "one movie a day" monthly plan for $9.95 after temporarily removing the option, according to Variety. MoviePass CEO Mitch Lowe said in an interview:
"We never planned to abandon the flagship product that everybody loves. Any time we've done a promotional package, we've taken the monthly plan off our site."
The ticket-buying service had been offering a promotional three-month $29.95 plan since April 13, which only allowed subscribers the ability to see four movies a month, though they did get a complimentary free trial of iHeartRadio's All Access on-demand streaming package.
This wasn't the first time MoviePass temporarily offered a promotional package. The service has twice offered an annual package of $89.95 (roughly an even cheaper $6.95 a month), sparking concerns that MoviePass was looking for lots of cash quick. But like Lowe promised, those were temporary promotional deals that always reverted back to $9.95 a month. However, when MoviePass began offering its "four movies a month" deal, Lowe sent customers into a frenzy when he himself expressed doubts that the company would return to its popular "one movie a day" plan.
The policy change was wildly unpopular with subscribers who were already starting to grumble over MoviePass's frequent and sudden changes to its service: ticket stub photographs, no repeat viewings of a film, and a now-revoked ban on popular AMC theaters. Lowe said that some of these changing rules were to prevent fraud and abuse of the service.
To some it seemed like MoviePass was testing the limits of its loyal subscriber base — which has steadily ballooned to 2 million this year — while to others, these changes were a cry for help as the service loses millions every month.
But despite an auditor's negative report about MoviePass's non-existent business model, Lowe said he isn't worried.
"That's just really relative to how much cash we have at any one time in the bank. We have a constantly evolving business model. We're getting more and more occasional moviegoers and cutting back on fraud and abuse. I feel very confident about our trend lines and I know we're going to continue as a going concern and continue to be popular."
So don't worry, new MoviePass users, you will still be able to see as many as 30 movies in a month for $10. Until MoviePass decides to test a new "promotion."