Ryan Reynolds Unsure About 'Deadpool 3', Thinks An 'X-Force' Movie Is Next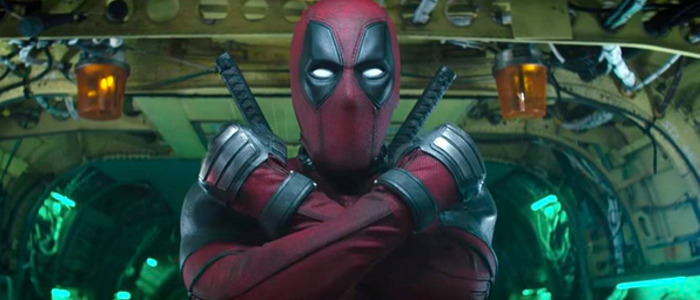 What the hell is going on with Deadpool 3? Deadpool 2 isn't even out yet, but there's already some confusion going on with the seemingly-inevitable third entry in the series. In a new interview, star Ryan Reynolds says he's unsure if Deadpool 3 will even happen, and thinks an X-Force movie is next instead.
Deadpool was a big hit, and early tracking indicates Deadpool 2 is going to clean up at the box office as well. Which means Deadpool 3 is a sure thing, right? Maybe not. During a recent Q&A with Starnews Korea, Deadpool himself, Ryan Reynolds, dropped some surprising news about the third entry in the Deadpool franchise. According to Reynolds, there may not be a Deadpool 3 at all. Instead, the actor thinks that the next film will be a straight-up X-Force movie. Here's the interview; the quote about Deadpool 3 starts 23 minutes in.
Deadpool 3 Not Happening?
If you're unable to watch the video, here's the direct quote from Reynolds:
"For Deadpool 3, you know, it's an odd thing to say but I don't think there will be a Deadpool 3. I think going forward it would be an X-Force movie, which would be his team, so to speak."
This is surprising for several reasons. First and foremost, I think everyone already assumed Deadpool 3 was a sure thing. It would be a little strange for Fox to switch gears and stop making Deadpool movies now. Then there's the fact that Deadpool 2 already looks like an X-Force movie to begin with – the X-Force team is featured heavily in all the promos for the movie. While Deadpool 2 was being developed, word broke that Deadpool 3 would "introduce the X-Force", but now we know that introduction actually takes place in Deadpool 2.
On top of all this, last year, Deadpool 2 co-writer Rhett Reese told CinemaBlend that despite some confusion, Deadpool 3 and the X-Force movie are two separate things:
"I also think (Deadpool 2) is working in an expansive way towards X-Force, which will really be more of an ensemble. But then that will allow us to do both an X-Force movie and a Deadpool 3, which actually contracts back down...I think we'll be able to take two paths. One is where we're launching something bigger, but then another where we're contracting and staying personal and small. So I think best of all worlds, really."
The bottom line here is that no one seems to know what the hell is going on. Reynolds would likely be the most in-the-know person in this situation, and if he says he doesn't think there will be a Deadpool 3, he must be getting that info from somewhere. But I still find it hard to believe Fox is going cut the cord on Deadpool so soon. Even if the next entry in the franchise is primarily an X-Force movie, I'm almost positive it'll have Deadpool in the title somewhere.
Deadpool 2 opens May 18, 2018.