John Boyega Teases A 'Star Wars: Episode 9' Time Jump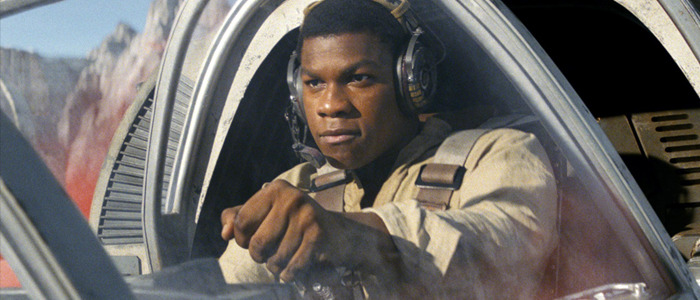 The most recent Star Wars movies, Rogue One: A Star Wars Story and Star Wars: The Last Jedi, have either led directly into or picked up almost directly from the events of another film in the saga. But a new comment from actor John Boyega, who plays Finn in the new trilogy, indicates that a Star Wars Episode 9 time jump may happen which would bring the franchise back to its original trilogy roots.
During the promotion of a new cancer-fighting app in the UK, Boyega spoke briefly about director J.J. Abrams' upcoming Star Wars: Episode 9 and hinted that a time jump may be in our future – or, uh, distant past, since these movies take place a long time ago in a galaxy far, far away.
UK Finance quotes Boyega as saying:
"I can't wait to start shooting the next and final leg of the franchise. The first step is growing out my hair, so you can wait for the trailer to see why."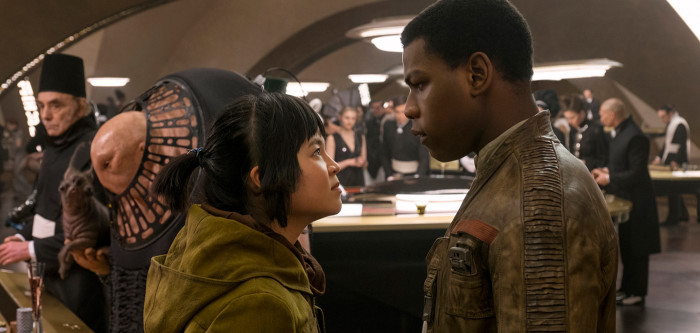 Is This The End of the Line for Finn?
There are two interesting things in that quote. First, Boyega calls this the "final leg of the franchise." We knew this movie would round out a trilogy that began with The Force Awakens, but Lucasfilm president Kathleen Kennedy has previously said, "We're looking at narratively where that might go; future stories beyond Episode IX with these new characters – Rey, Poe, Finn, BB-8." Star Daisy Ridley previously made similar comments to Boyega's implying that Episode 9 would be the conclusion for Rey, only to then clarify that she's still open to returning. So Boyega's quote probably just refers to the final film in the trilogy, not the final leg of the franchise.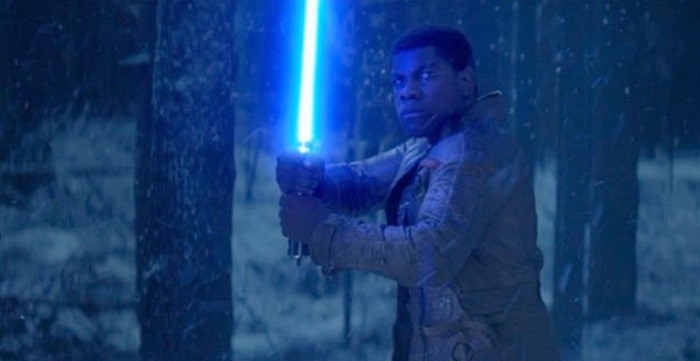 Is A Time Jump Imminent?
The second part of the quote is more fun, with Boyega revealing for the first time that Finn will be growing his hair out in the new movie. We've only seen the character with short hair thus far, and the notion that he'd have a longer cut when we catch up with him again certainly seems to imply that there's a big gap between when The Last Jedi ends and when Episode 9 begins. That would return the series back to the original trilogy tradition of letting more time pass between entries, and The Force Awakens showed that Abrams was willing to ape conventions from the original trilogy. (Though, to be fair, it's unclear if that's what he would have done if, say, Star Wars had been flourishing in the years prior to the film's release.)
If you really want to stretch for meaning in this quote, a case could be made that this assumed time jump could signal Abrams' return to a more traditional style of Star Wars storytelling after Rian Johnson's The Last Jedi – a film I personally love, but one that riled up a lot of purists in the fan base. I'm very curious to see what direction Abrams has in mind for this project and how it will follow Johnson's powerful sequel.
In the meantime, a Star Wars comic has already told us what happens in the immediate aftermath of The Last Jedi. Will Boyega's long hair be enough to woo Rey, his preferred love interest in the franchise? Daisy Ridley hopes not, but regardless, at least we know we're going to see a lot of them together in the new movie instead of being separated again.
Star Wars: Episode 9 hits theaters on December 20, 2019.