'Power Rangers' Brand Acquired By Hasbro, And You Know What That Means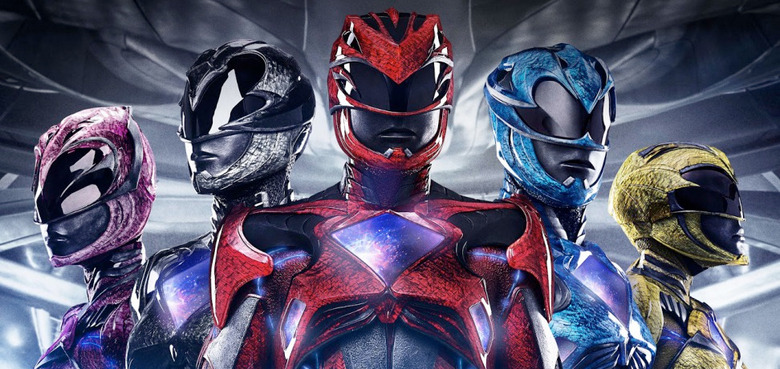 Hasbro, the toy company that's been making movies based on their toys in Hollywood for a decade now, has just acquired a group of mighty morphin' teens that should give the company a big boost. A new report says that Hasbro has acquired the entire Power Rangers brand (along with a few lesser-known properties) for $522 million. That should translate into a whole bunch of new toy sales, but for our purposes, the biggest implication of this Power Rangers Hasbro deal is that the alien-fighting teen heroes will be almost certainly be joining the Hasbro Cinematic Universe.Deadline has details of Hasbro's latest acquisition, revealing that the company has scooped up the rights for "all related intellectual property, category rights and content libraries owned by Saban Properties and its affiliates" not only for the Power Rangers, but for brands like My Pet Monster, Popples, Julius Jr., Luna Petunia, and Treehouse Detectives, too. (Though I doubt we'll see any of those make it to the big screen any time soon.)
The Power Rangers, on the other hand, will almost certainly be returning to the big screen – and I'm guessing it won't be long before we see them again. Dean Isrealite directed a live-action reboot last year, and though it didn't perform overly well at the box office, it turned out to be a goofy, enjoyable little movie.
Power Rangers in the Hasbro Cinematic Universe?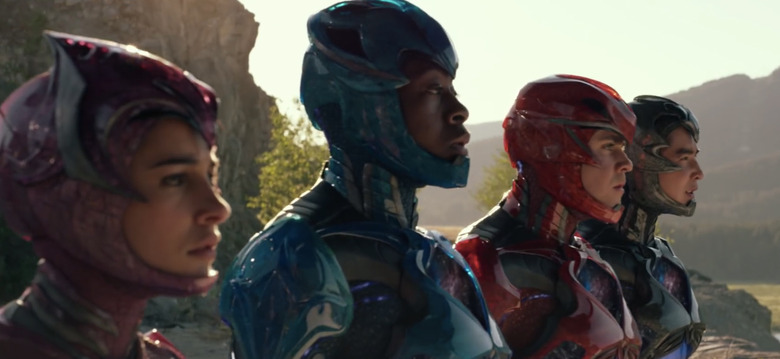 After launching the mega-successful Transformers film series and the less-successful G.I. Joe franchise, the Hasbro Cinematic Universe is growing. We know Paramount Pictures, Hasbro's production and distribution partner, is developing a film based on ROM the Spaceknight (another toy), with Ready Player One screenwriter Zak Penn writing the script. And just a few weeks ago, the studio hired F. Gary Gray (The Fate of the Furious, The Italian Job) to direct a film based on M.A.S.K., a toy brand that stands for Mobile Armored Strike Kommand.
Power Rangers fits pretty perfectly in with their slowly-growing franchises featuring oversized transforming vehicles, and I wouldn't be remotely surprised to see the Rangers in their Zords teaming up with ROM and M.A.S.K. to battle a horde of invading Decepticons in a crossover movie. Look what Marvel Studios hath wrought. But maybe if Elizabeth Banks is fully let off the leash as Rita Repulsa, and she's riding on the back of a Decepticon, maybe it'll be worth it.
"Power Rangers is an iconic brand built on a heritage of great storytelling and merchandising with tremendous upside potential when fully executed across Hasbro's Brand Blueprint," said Hasbro CEO Brian Goldner. "Shortly after entering into our licensing arrangement, it became clear that now was the time to begin investing in unlocking Power Rangers' full potential. We see significant opportunity for Power Rangers across our entire Brand Blueprint, including toys and games, consumer products, digital gaming and entertainment, as well as geographically throughout our global retail footprint."
Power Rangers (2017) stars Dacre Montgomery, Naomi Scott, Ludi Lin, Becky G, and RJ Cyler, and it's streaming on Amazon Prime Video right now.